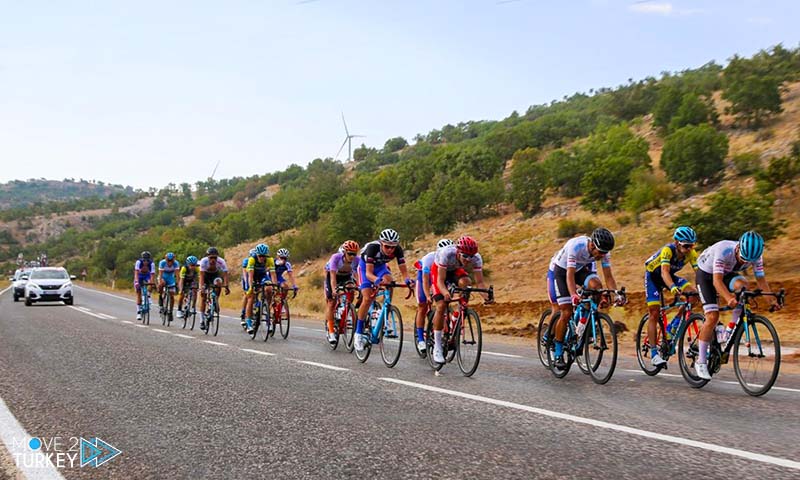 The Erciyes International Cycling Championship ended after the completion of the Cappadocia Stage, which is carried out by the municipality of Kayseri in Turkey, in cooperation with Erciyes, Erciyes High Altitude Sports Tourism Association, Velo Erciyes RATE Development Agency and UCI (Union Cycliste Internationale), Union Cycling in Turkey with the cooperation of the Devel municipality, Erciyes International Road Cycling Race.
120 athletes from 13 different countries participated in the race, such as Turkey, the United States of America, Italy, Spain, Russia, Belgium, Ukraine, China, Azerbaijan, Israel, Kuwait, Tunisia and Colombia.
The contestants covered a distance of 120 km for women, and for men a distance of 180 km. From Kayseri Develi to Yeşilhisar and Yahyalı districts.
In the Cappadocia stage of the Erciyes international bike races, Valeria Kononenko of the Ukrainian cycling team came first, Kalinic of the same team came in second place, while Igul Gareva of the Moscow Russian cycling team came in third.
In the men's category, Mikhailo Kononenko of the Ukrainian National Cycling Team came first, Ivan Smirnov of the Russian National Cycling Team came second, and Vitaly Potts of the Ukrainian National Cycling Team came third.
The winning athletes received their prizes at a ceremony that was held after the competition.