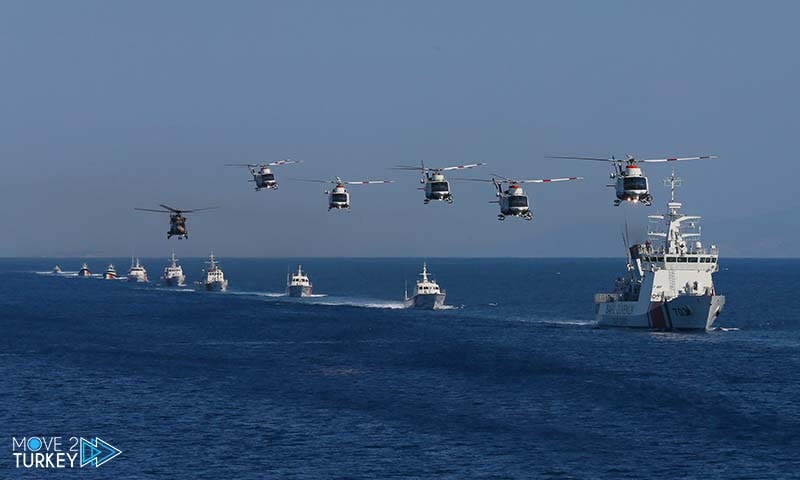 After the escalation of tensions in the eastern Mediterranean region and the conduct of naval maneuvers by Greece and the neighboring countries of Athens, the Turkish Ministry of Defense announced that, starting from Sunday 6 September and over a period of five days, a number of joint military maneuvers will be carried out with the northern part of Cyprus.
According to the Anatolia News Agency, according to a statement issued by the Turkish Ministry of Defense, the maneuvers will take place annually and the country's land, air and sea forces will participate in it.
The joint military maneuvers between Turkey and Northern Cyprus will also include joint exercises and specific training to deal with air strikes and search and rescue operations.
On August 26, the Greek Joint Chiefs of Staff announced joint military maneuvers with the UAE, with the aim of increasing readiness and developing combat capabilities, and the Abu Dhabi government sent nine military aircraft to the eastern Mediterranean region to conduct joint maneuvers with Greece.
In recent weeks, tensions have escalated in the eastern Mediterranean region due to Turkey's continued drilling and exploration operations for energy, oil and natural gas resources in the region.
Greece also claimed, along with some European countries, that Turkey's actions are illegal and tense, and Ankara warned of the consequences. However, Turkey stated that it only secures its rights in the Black and Aegean seas.