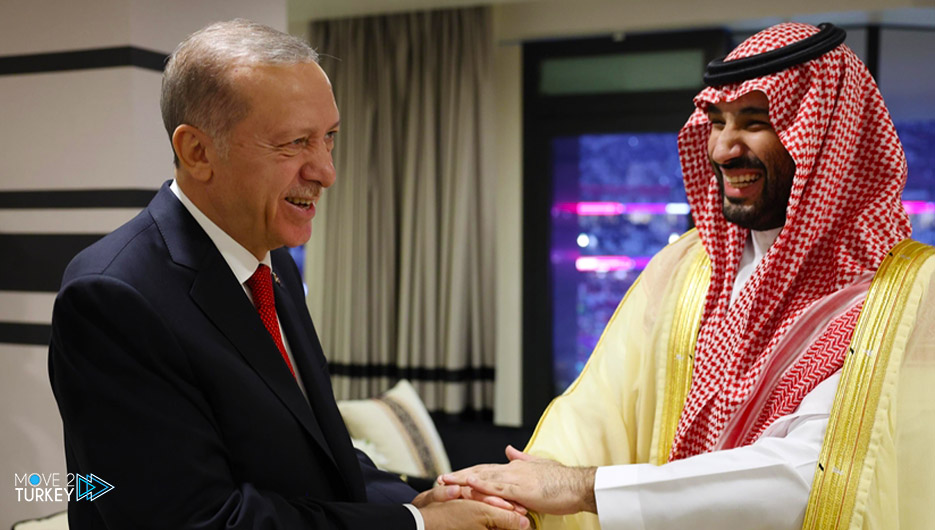 Turkish President Recep Tayyip Erdogan participated on Sunday in the opening ceremony of the 2022 FIFA World Cup Qatar at Al Bayt Stadium in the capital, Doha.
Erdogan followed the opening ceremony with the Emir of Qatar, Sheikh Tamim bin Hamad Al Thani, and the invited leaders of states and governments.
Erdogan also exchanged talks with the Secretary-General of the United Nations, Antonio Guterres, while watching the first match that was held between Qatar and Ecuador.
The Turkish president spoke with Saudi Crown Prince Mohammed bin Salman during a ceremony held prior to the inauguration.
Earlier, President Erdogan met his Palestinian counterpart Mahmoud Abbas, the Egyptian Abdel Fattah El-Sisi and King Abdullah II of Jordan.
He also met Dubai Ruler Sheikh Mohammed bin Rashid Al Maktoum, Crown Prince of Kuwait Sheikh Mishaal Al-Ahmad Al-Jaber Al-Sabah and FIFA President Gianni Infantino.