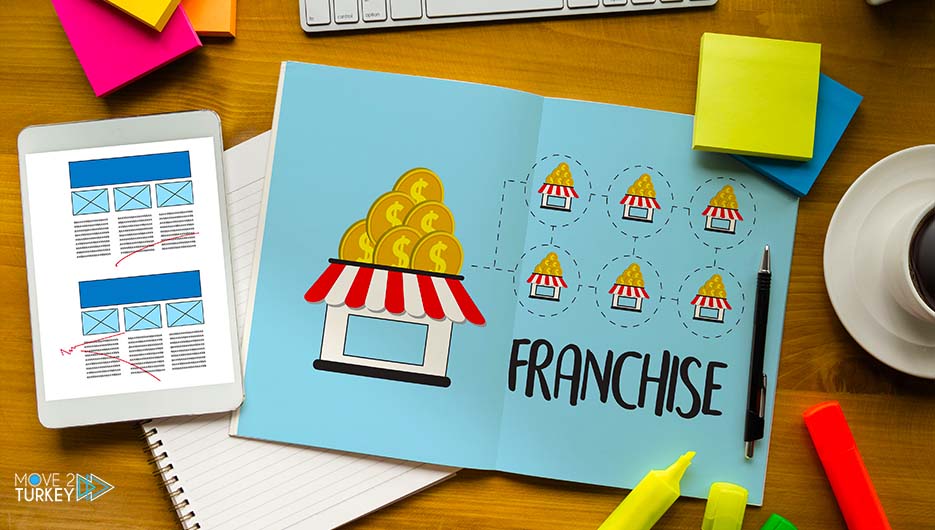 Have you ever wondered whether all the branches of chain brands like McDonald's or LC Waikiki belong to a specific person or not?
Almost all the famous brands in various fields use the franchise buying model.
By buying a franchise in Turkey, you are buying a brand representation that is active and has customers all over Turkey.
Not only will you buy a ready-made company, but you will also have the opportunity to work with an energetic and strong team that will help you start and succeed in your business, because the growth of each branch and the representation of the brand will be beneficial to its original owner.
What does franchising mean?
A franchise is an investment model that allows a buyer to use someone else's expertise, ideas, and customers for a set fee, legally and with the consent of its original owner.
For example, the fast food chain McDonald's, which has branches all over Turkey.
The owner of the McDonald's chain of restaurants gave a franchise to the owners of his other branches in Turkey.
After granting the commercial franchise, the trademark owner must provide the investor with basic materials, such as training, advertising, and guide him in setting up and prospering his business.
There are two types of franchises in general.
The first type is to have the right to use and work with the name and brand, and the second type is to have the right to sell or distribute the brand's product.
Either way, you should keep in mind that representing a brand does not simply mean selling that company's products, but that you must use a consistent method of selling, marketing, and providing services.
This in itself is an advantage because it clears the way and gives a good start to those who do not have extensive business experience and reduces the risk of failure.
Buying a franchise in Turkey gives you the opportunity to start your own business and earn money using someone else's well-known brand, and a contract is signed between the brand owner and the investor for an agreed amount.
Doing Business After Buying a Franchise in Turkey
The owner of the brand and the buyer must participate in training courses for the establishment of a branch for the brand.
During these courses, they fully familiarize themselves with the financing and management system, how to deal with devices and materials, and acquire the necessary skills to manage the branch.
As mentioned, the success or failure of any branch of a brand is actually the success or failure of the entire brand so it is important to follow the training agencies and monitor their activities.
Franchises can be purchased in Turkey in various fields including restaurants, cafes, health & beauty, education, entertainment & recreation, and the trade of various products such as clothing, home appliances, electronics, and others.
By buying a franchise and having a branch in Turkey, in addition to starting a profitable business, after a few years you can apply for permanent residence in Turkey or even get citizenship.
Buying a franchise for brands in Turkey gives you the opportunity to buy a name for a famous company, so the cost of buying a franchise in Turkey with all the advantages of the brand is high, because it will undoubtedly be profitable in a short time.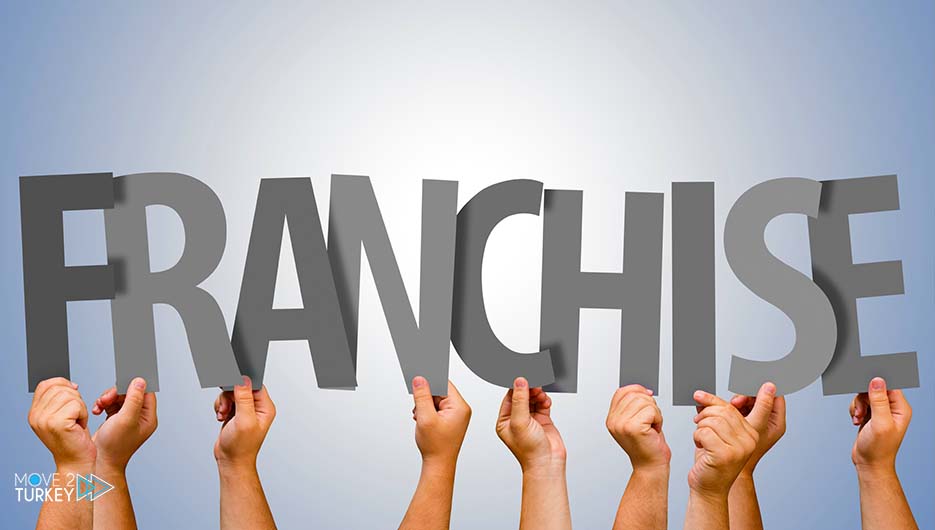 How to buy a franchise in Turkey
Administrative and legal steps must be taken to franchise a trademark in Turkey.
The first stage of obtaining a commercial franchise is to establish and register a company in Turkey.
In order to obtain a commercial franchise, the usual steps for registering a company in Turkey must be done legally.
The company then signs a franchise agreement with the trademark owner to obtain rights and undertake obligations between the company and the buyer.
After signing this contract, the investor must abide by all the clauses recorded in the contract text, in return the franchisor is obligated to provide the brand and the necessary training to the staff and the entire management.
Costs of buying a franchise in Turkey
You have to pay a high price to buy a franchise of a famous brand, and this fee is for a certain period of time, for example you pay a certain amount to get a franchise from McDonald's for 20 years, and the higher the brand value, the higher the fee.
In addition to buying a brand franchise, there are other costs of starting a business in Turkey.
The first and most important of these costs is the cost of renting or buying a property.
One thing to keep in mind in this case is that the property and the location of the branch must be approved by the brand owner, and after the property is ready, you also have to pay for the design and decoration.
Finally, the costs of employee salaries must be taken into account, as well as the cost of purchasing raw materials, products, and equipment needed to start the business.
Note that even if the brand owners are with the buyer at all stages and give the necessary advice, the buyer will be responsible for paying the required fees.
Therefore, before making any decision or action, check the necessary capital in order to buy the franchise of the brand you want in Turkey and get experienced advice in the field of investment in Turkey.
Obtaining a franchise in Turkey for free
You may have heard about obtaining a free business franchise in Turkey.
The franchises of some companies and brands in Turkey can be purchased at very low costs and in some cases for free.
Less popular startups try to expand their business by offering free or low cost perks, however keep in mind that these companies usually have fewer clients, which means they will be less profitable than other successful brands.
But these companies may also become successful over time, as the purpose of these companies is to sell their franchises at a very low cost to be known among the people.
As mentioned, you should keep in mind that getting a franchise from startups at a very low cost or in some cases for free is more likely to be a hit of chance for success or failure.
What is the reason for the development and popularity of acquiring a franchise business in Istanbul?
The idea of ​​franchising has made great progress all over Turkey, especially in Istanbul, where you can find agencies of different brands in different neighborhoods of Istanbul.
One of the most important factors is Istanbul's great development and expansion, as almost all urban areas in Istanbul have expensive, middle and low-end neighborhoods.
In other words, citizens with different income levels and tastes are spread all over the city, so brand owners will have potential customers in whatever area they set up a branch.
In addition, Istanbul is very big, and to know the size of this city better, know that it is twice as large as New York, which is why even the smallest brands with not too many customers have more than two branches in Istanbul.
Finally, Istanbul is the most important commercial center in Turkey and a destination for millions of tourists, so it has many different business opportunities such as establishing a restaurant or representing clothing brands or supermarket chains.
Who are the right people to buy a franchise in Turkey?
Buying a franchise business in Turkey is suitable for those people who have enough capital but do not have a specific business plan to start a business and do not want to take risks, and do not have enough information about the labor market, however some people prefer to open a shop in Turkey and work independently at a lower cost.
Among the most important things to consider when buying a franchise in Turkey:
Brand Reputation in Turkey.
Franchise price and initial investment required.
Profit, ROI and Brand Growth Forecast.
The level of support that the franchisor provides to the investor.
The location required to establish the branch and its requirements.
Licensing and Legal Processes.
Franchise selling sites in Turkey
Below, we will present some websites that offer opportunities to buy franchises in Turkey.
By browsing these websites, you can get an overview of the initial terms and costs of buying a franchise in different cities of Turkey.