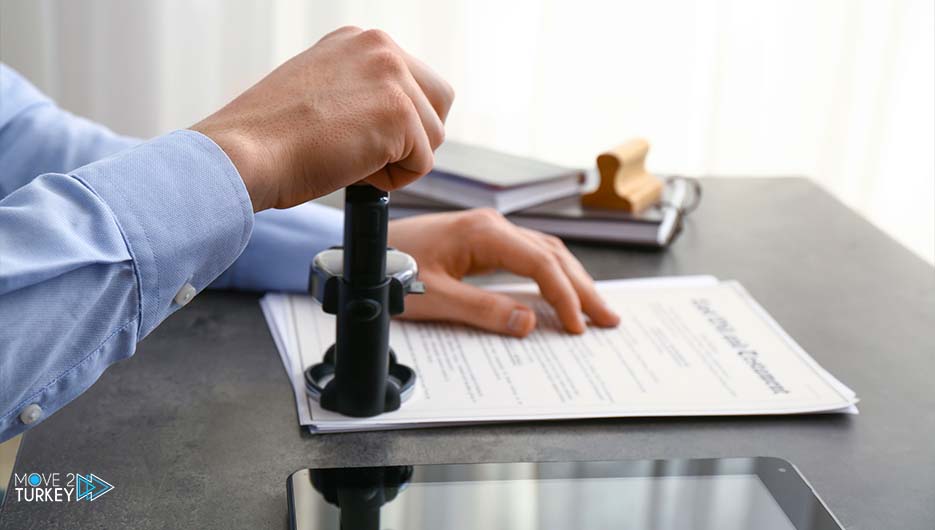 Familiarity with the principles and laws of Turkey is very important when planning immigration or investment.
One of the most important legal matters in Turkey is the attestation of various documents, and the word Noter is often mentioned in many foreign transactions in Turkey.
So in this article we will study in detail the importance of notarizing documents at a Noter office in Turkey and how to do it, so stay with us.
What does attestation of documents at the Noter office in Turkey mean?
The Noter office is a government department that documents official papers and makes sure that the seals and signatures mentioned in the paper are original.
And after the Noter's ratification, this paper becomes official and approved by the Turkish state.
The Noter seal has the legal nature of documents in Turkey, and the notarization certificate is issued to documents that have been officially translated into Turkish after their evaluation.
In order to confirm the authenticity of the documents after their translation into Turkish, the Noter office must officially confirm that your document is certified.
An official translation of documents, and obtaining a notarization will allow you to use the documents legally.
Once you get the notarized approval of the translated documents, you will no longer need any further confirmation and you can use the document legally without any problems in Turkey.
If you need to submit a document from your country for any reason in Turkey, it is enough first to translate it officially and then go to the Turkish Noter, and after receiving the confirmation of notarization, you can do anything legally.
Noter Offices in Turkey
At the Noter office in Turkey, applicants can obtain notarization by submitting documents.
As we mentioned, obtaining Noter's approval is one of the main and mandatory steps in buying a property or registering a company and starting a business in Turkey.
And to carry out all administrative and investment work, such as buying and selling a house, apartment or car, legal issues related to power of attorney, and the like, you need the approval of the Noter office.
The documents submitted to the Notaries Office must be officially translated into Turkish, after which the translated documents are certified in Noter to be valid throughout Turkey and its embassies around the world.
These offices are located in different parts of Turkish cities and you can easily reach one of them near your place of residence.
Validity Of Documents
For translation and notarization at the Noter office in Turkey, you should consider checking the validity of each document.
For example, a translation of some documents such as an ID card, marriage certificate or passport is only valid for six months, and after six months it must be translated and notarized again.
But for fixed documents, such as transcripts, you can get a permanent translation because it does not change over time.
Document translation and its costs in Turkey
In order to certify transactions and documents, all papers must be translated into Turkish, and here you must go to an accredited and sworn translation office that provides translation services into Turkish, and the stamp and signature of the translator must be certified by Noter in Turkey.
Translation prices vary from one translator to another and depend on the number of words in the paper.
The translation fee ranges between 50-200 TL depending on the document to be translated, so be sure to ask the translator about the costs before you start translating.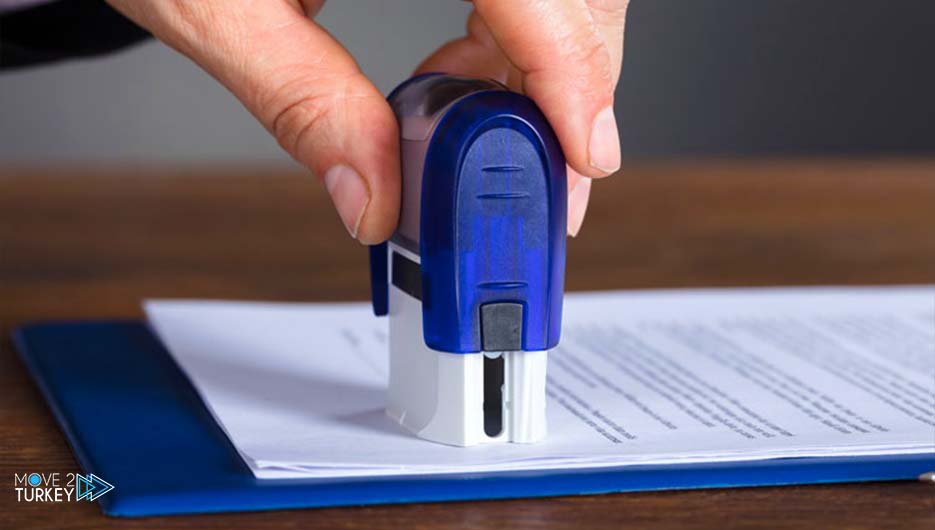 Fees for notarizing documents in the Noter office
The fees for documents vary according to their type and the number of translated words.
Here we review the approximate fees for Notar in Turkey:
The cost of attesting the translated certificate: between 90 – 110 TL.
Certification of an accounting agency: between 120 – 150 TL.
Certification of a car dealership: between 50 – 120 TL.
Attestation of a one-page document: between 40-60 TL.
Attestation of a two-page document: between 65-75 TL.
Please note that the fees may vary, and it is necessary to ascertain with the notary of the fees that they will charge for the legalization of papers and documents.
Transactions and documents that require authentication from Noter in Turkey
Passport.
Personal identification.
Vehicle driving certificate.
Marriage contract,
Birth certificate issued outside Turkey.
Registration of people outside Turkey.
Academic certificates issued outside Turkey.
Rental contracts in Turkey, including residential and commercial real estate, in order to obtain residence in Turkey.
Registration of private and public companies.
Partnership contracts or a pledge between two parties, where the Notar in Turkey authenticates the signatures and gives the document legal value in other government departments, especially the courts.
Attestation of sales and purchase contracts in general.
Approval of signatures and seals of persons or companies.
Ratification of invitation requests for foreigners residing outside Turkey by their relatives inside Turkey.
Registration with regulators.
Please note that all transactions must be translated into Turkish, and in general, any document that needs translation into Turkish must be certified by Noter in Turkey to be official and acceptable when presented in official offices in Turkey.
How do I authenticate documents in Noter?
Some people may be afraid to take legal procedures in Turkey, but in general, the procedures for notarizing documents at Noter are very easy, especially if it is just a validation of a passport or certificate.
You only need to do the following:
Translate the documents you want to certify by a sworn translator.
When you go to the Noter, book a place through the reservation machine, then stand in line to wait for your turn.
When it's your turn, go to the employee and give him the papers, and show your passport or residence card.
The employee checks the documents for their conformity with the original documents and then stamps them, and asks you to go to the financial officer to pay the fees.
The procedures may differ slightly from one office to another, but these are the most important steps to follow when doing document authentication.
To access a specific noter or search for noter sites, you can go to www.tnb.org.tr and click on Noter and specify your search criteria.
Working hours of the Noter offices in Turkey
All days of the week except Saturday and Sunday, from 10 am to 5 pm.
There is a lunch break from 12:30 to 1:30 pm.
Noter offices work on shifts during the two days of the weekend "Saturday and Sunday" in order to facilitate the conduct of urgent transactions, as many are forced to carry out notarial transactions on Saturdays and Sundays.
Public holidays in Turkey
The Noter Public Office in Turkey does not work during public holidays.
You can learn about the holidays in which Turkish government departments stop working, as follows:
New Year's Day 1/1
Children's Day 4/23
Labor Day 5/1
Youth and Sports Day 5/19
National Day "Coup Anniversary" 6/15
Victory Anniversary 8/30
Celebration of the founding day of the Republic 10/29
Eid al-Fitr: 3 days
Eid al-Adha: 4 days