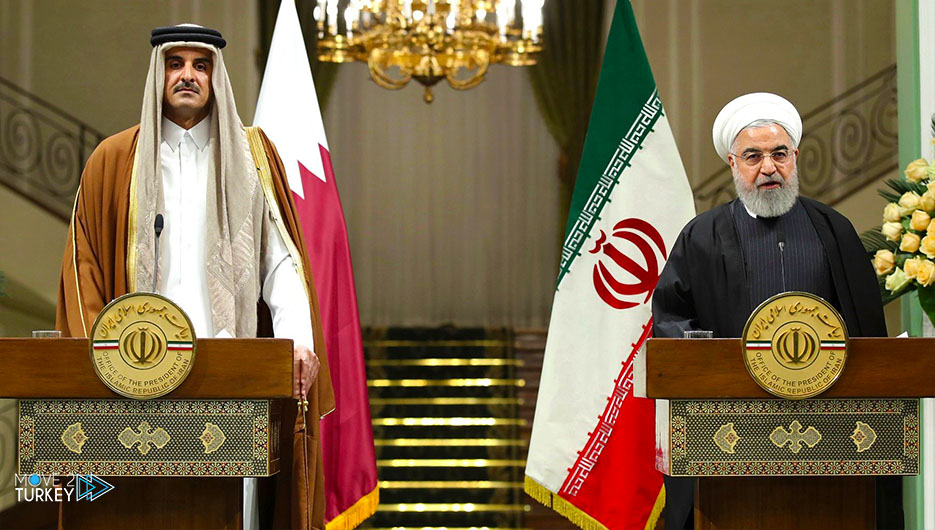 Iranian President Hassan Rouhani stressed on Monday that his country seeks to bring stability to the region.
This came during a phone call between Rouhani and the Emir of Qatar, Sheikh Tamim bin Hamad Al Thani, in which he exchanged congratulations on the occasion of Eid al-Adha, according to what was reported by the Iranian News Agency (IRNA).
On June 19, the conservative candidate "Ebrahim Raisi" won the presidency of Iran, and Rouhani announced at the time that he would hand him his position after 45 days.
According to IRNA, during the call, Rouhani extended congratulations to the government and the people of Qatar on the occasion of Eid al-Adha.
He stressed that "regional and international circumstances require continued discussions and cooperation between the two countries."
Rouhani also stressed that his country "seeks, within the framework of its political principles, to bring peace and stability to the region."
He added that Iran's principled positions are based on 3 axes: "justice, wisdom, constructive interaction, and settling differences and conflicts through dialogue."
Meanwhile, the Qatar News Agency reported that "the Emir of the country exchanged congratulations with the President of Iran on the occasion of the approaching Eid al-Adha, in a phone call made by the Emir on Monday," without further details.
And last January, relations between Riyadh, Tehran's archrival, and Doha re-established, following the signing of a Gulf reconciliation agreement in Saudi Arabia, after nearly 3 years of boycott.
From time to time, the region witnesses a state of tension, as Washington and Gulf capitals, especially Riyadh, accuse Tehran of targeting Gulf ships and oil installations and threatening maritime navigation.
This was denied by Iran, and offered to sign a "non-aggression" agreement with the Gulf states.
It also accuses Western and regional capitals, especially Washington and Riyadh, Tehran of seeking to acquire nuclear weapons.
While the latter says that its nuclear program is designed for peaceful purposes.
In late April, Saudi Crown Prince Mohammed bin Salman said in a televised interview that his country "aspires to have a good and distinguished relationship with Iran," amid Iran's welcome to this new position from the Kingdom.