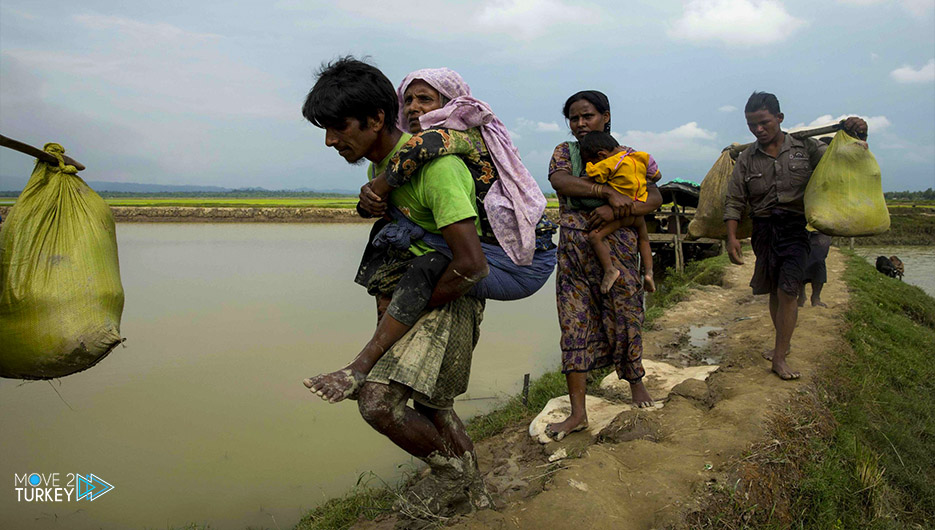 On Wednesday, the United Nations reported that 6 Rohingya refugees had died and more than 12,000 others and 2,500 shelters were affected by floods caused by torrential rains in Bangladesh.
Farhan Haq, the deputy spokesperson for the UN, said: "In the past 24 hours alone.
More than 30 cm of rain fell on the camps hosting over 800,000 Rohingya refugees in Cox's Bazar (district) in Bangladesh.
That is about half of the average monthly precipitation for July in one day.
"According to initial reports, more than 12,000 refugees have been affected, and about 2,500 shelters have been damaged or destroyed," Haq added during a press conference.
"The United Nations High Commissioner for Refugees today expressed its deep sadness over the tragic deaths of six Rohingya refugees.
This is after heavy monsoon rains and high winds hit huge refugee sites in Cox's Bazar, causing floods and landslides."
He added that emergency response teams have been deployed to provide immediate support and assistance to the affected families.
He added that "the joint humanitarian response plan for the Rohingya crisis for 2021 in Bangladesh has so far received only 30 percent of the $943 million requested this year."
Since August 2017, crimes targeting the Muslim Rohingya minority in Rakhine State, western Myanmar, by the army and extremist Buddhist militias have resulted in the killing of thousands of Rohingya.
This is according to identical local and international sources, in addition to the asylum of about 826,000 to neighboring Bangladesh, according to the United Nations.