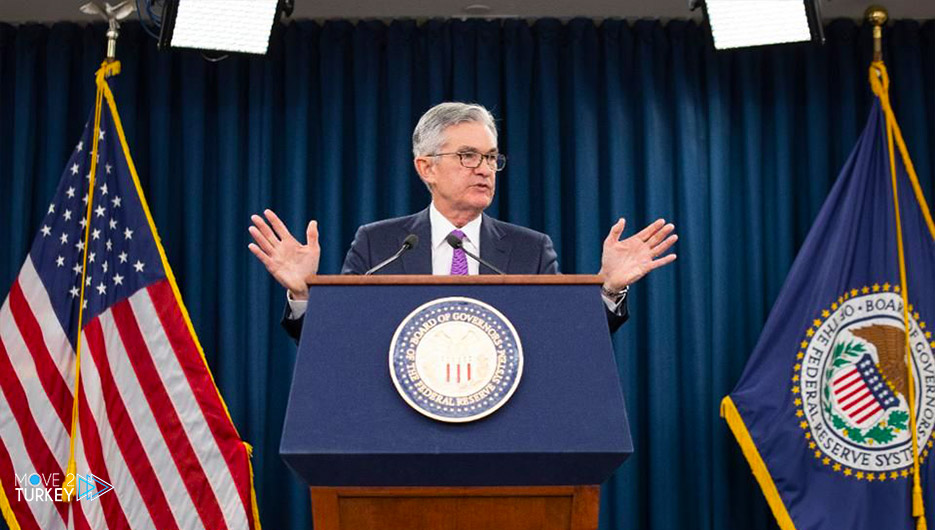 The US Federal Reserve kept interest rates unchanged at zero – 0.25 percent, indicating that it is waiting for an improvement in the employment and inflation indicators in the country.
The US Federal Reserve said in a statement on Wednesday that the reason for keeping interest rates unchanged is related to the path of the economy, which is following the path of the Coronavirus and its strains.
He praised the country's continued progress in vaccinations to reduce the effects of the public health crisis (Corona) on the local economy, "but risks to the economic outlook remain."
While the Fed is waiting for inflation rates to reach the level of 2%, it actually recorded a level of 5.4 percent during last June on an annual basis, but it believes that the rate is temporarily linked to the fiscal stimulus packages.
"It would be appropriate to maintain this target range (the current interest rate) until labor market conditions reach levels consistent with the Committee's assessments of maximum employment," the Fed added in its statement.
Federal fund's interest rates have been unchanged at their current levels since March 2020.
This is with the aim of strengthening the US economy and stimulating investment, consumption, and employment as part of the tools to confront the pandemic.
"The Federal Reserve is committed to using its full range of tools to support the US economy at this challenging time, thereby promoting employment and price stability objectives," the statement said.
He continued, "With progress in vaccinations and strong policy support, indicators of economic activity and employment continued to strengthen.
The sectors most affected by the epidemic have seen improvement, but they have not fully recovered."
All members of the Federal Open Market Committee, led by Governor Jerome Powell, voted to maintain the monetary policy.