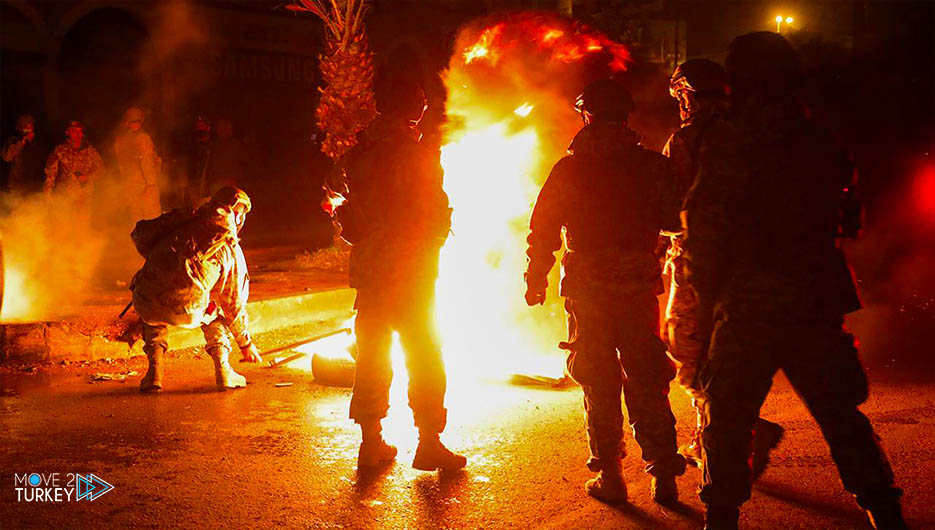 using the Akkar district in northern Lebanon, according to the country's official news agency.
The agency said that one of the volunteers in extinguishing the fire, which broke out due to high temperatures, was killed by a fall on his head.
Also, the Lebanese Red Cross (non-governmental) teams managed to evacuate and treat 17 people who had suffocated from suffocation inside their homes in the town of Qobayat, Akkar.
Eyewitnesses reported that the fire broke out in more than one place in the afternoon hours, and quickly spread to residential houses.
And members of the army evacuated citizens who were trapped in their cars due to the fire that engulfed one of the main roads in the area, according to witnesses.
As a result, President Michel Aoun asked the Army Command and Civil Defense to make every effort to put out the fires, prevent them from spreading to homes, and help the people.
Aoun also gave directives, in the event of the fires developing, to seek help from the Greek Cyprus to contribute to extinguishing the fires, according to a statement issued by the Information Office of the Lebanese Presidency.
In addition to the firefighting teams, the Lebanese army participated in the operations of putting out the fires using its military helicopters.
Lebanon suffers from poor equipment and equipment for extinguishing fires, according to experts and press reports.
In October 2019, huge fires broke out in Lebanon, destroying large areas of trees and forested areas.
At the time, the local authorities used two planes from Cyprus to help with the firefighting operations.