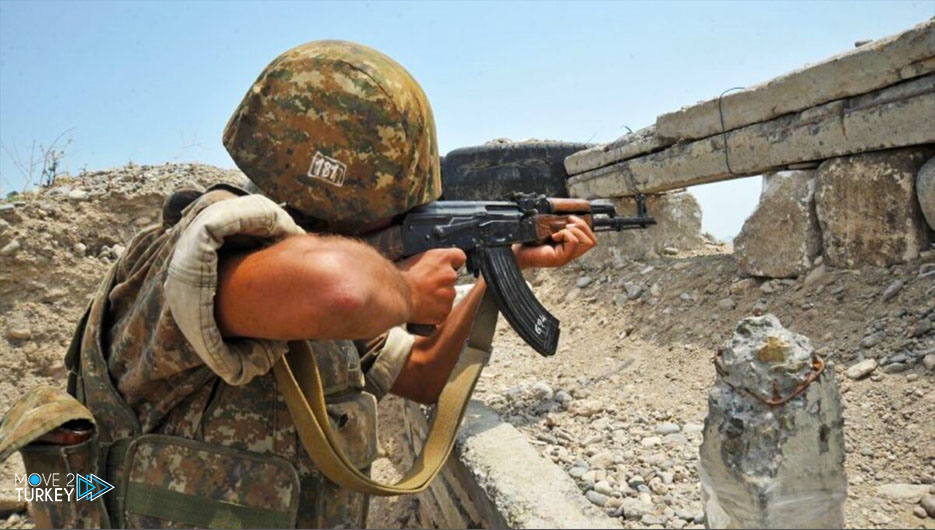 On Friday, the Azerbaijani Ministry of Defense announced that one of its soldiers was injured in Armenian shelling of its military sites in the Nakhichevan Autonomous Republic.
"Our sites were bombed by the Armenian armed forces from several directions," the Azerbaijani ministry said in a statement published on its website.
This is near the village of Ushagy Bozgov, in the Babak region of the Nakhchivan Autonomous Republic.
The statement stated that "the soldier Muradov Khan Ilham sustained injuries to his shoulder as a result of the Armenian bombing."
"We wish the wounded soldier a speedy recovery," the ministry added. The Azerbaijani ministry concluded.
The opposing side was "suppressed by retaliatory fire by the Combined Arms Army units."
On Thursday, Stephan Dujarric, a spokesman for the Secretary-General of the United Nations at a press conference in New York, urged Azerbaijan and Armenia to exercise restraint to avoid any actions that might further escalate tension between the two countries.
This came hours after the Azerbaijani Foreign Ministry announced that Armenian soldiers planted mines on its territory, describing it as a "terrorist act of sabotage."
It indicated that 6 Armenian soldiers were captured after the Armenian army's expeditionary and sabotage teams crossed the border between the two countries in the Kalbjar region of Azerbaijan.
On 10 November 2020, Armenia was forced to sign a ceasefire agreement.
This is following a victory achieved by Azerbaijan in its military operation that was launched to liberate the "Karabakh" region on September 27 of the same year, after nearly 3 decades of its occupation.
The Armenian occupation forces completely destroyed cities, villages and towns in Qara Bagh in the 1990s, after they occupied the region and large areas in its surroundings after the displacement of its residents.