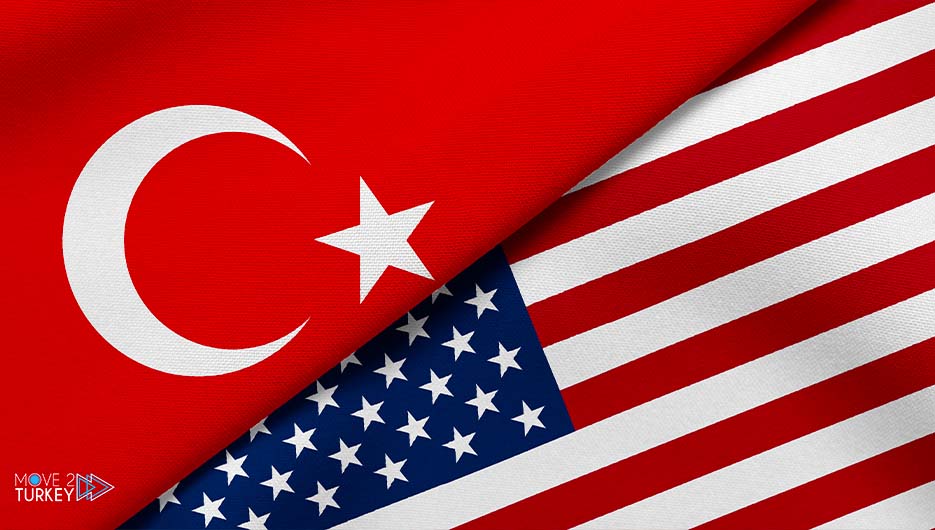 In a hypothetical meeting with US businessmen, Erdogan said that despite the US president's recognition of the Armenian Genocide, his upcoming talks with Joe Biden in June in Brussels would herald a new chapter in bilateral relations between the two countries.
According to local news agencies, the first official meeting between Joe Biden's government and Erdogan's government will be held in Ankara today (Friday).
Although there has already been a telephone conversation between Biden and Erdogan, as well as between the two countries' foreign ministers of Blinkin and Cavusoglu, the face-to-face meeting has more diplomatic value.
Of course, the visit of the US Deputy Secretary of State to Ankara will be a high level visit.
It is clear that Ankara would have preferred to welcome Anthony Blinken on the first diplomatic visit, but this move from the Biden administration to Turkey appears to be an expected.
Because Biden's first action against Turkey was recognition of the historic claim of the Armenian Genocide, a serious shock in the history of relations between Ankara and Washington.
But a look at the statements of government officials from Turkey's Justice and Development Party shows that they are not disappointed with the United States and are working hard to remove existing obstacles, at least in part and gradually.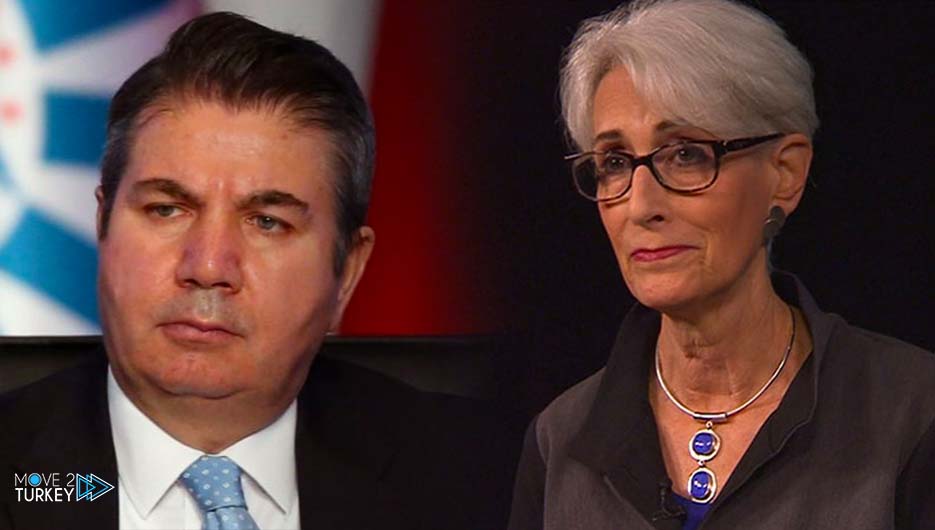 Sherman vs Onal
According to the Turkish Foreign Ministry, the first high-level visit to Turkey since the Biden administration took office in the United States is taking place today.
As US Deputy Secretary of State Wendy Sherman will visit Ankara today.
A statement issued by the Turkish Foreign Ministry said that political consultations will take place in Ankara today, May 27, 2021, headed by Turkish Deputy Foreign Minister Sedat Onal and US Deputy Secretary of State Wendy Sherman.
The meeting is expected to discuss the Turkish-American relations, regional and international issues.
Sherman's visit to Turkey comes after her meetings in Brussels, and she is scheduled to meet with representatives of some non-governmental organizations in Turkey, in addition to her Turkish counterpart.
Sedat Onal is one of Turkey's most experienced diplomats, who recently traveled to Cairo to meet diplomats from Sisi's government.
He is a well-known politician in the Turkish diplomatic apparatus, and he is well acquainted with American politics as well as the Middle East issue.
Erdogan's reaction to Biden's offensive approach
Erdogan's focus on the United States over the past two months shows that he wants to keep Turkish-American relations away from the Biden administration's offensive approach and engage heavily with his team.
Perhaps that is why, even after Biden's decision to recognize the Armenian Genocide, Erdogan, who has nothing to do with anyone, is still addressing the US president.
He said, "President Biden! You accused us of genocide and now you support Israel." You are writing history with blood on your hands. "You forced us to say that."
According to some Turkish political analysts, saying "You forced us to say this" is a small brake.
This indicates that Erdogan, in his lively and partisan speech, is not without a desire to maintain relations between the two countries.
But why? The answer is:
The dollar shock and the political and economic problems have imposed huge costs on Turkey's ruling party.
Erdogan still hopes to persuade Biden to seize the F-35 fighting jets.
On the same night that Biden spoke to Erdogan and told him that he would recognize the Armenian Genocide within a few hours, it was agreed to hold a meeting between Erdogan and Biden at the next NATO summit in Brussels. And at that meeting, some problems will be solved.
Erdogan's purposeful work before Sherman's trip
Just two weeks before the meeting between Erdogan and Turkish President Biden, the Turkish president made an important symbolic step, urging American businessmen to invest in Turkey.
In a conference by phone, Turkish President and the leader of the Justice and Development Party Recep Tayyip Erdogan addressed a large group of members of the American Chamber of Commerce and Industry, declaring that Ankara is determined to achieve the goal of 100 billion dollars with the United States, and hopes that the new US administration will take measures enthusiastically.
It seems that the new Turkish ambassador to the United States, Hasan Murat Mercan, who was recently transferred from Tokyo to Washington, along with a team of economic and political lobbyists, has achieved preliminary results, and he hopes that the turmoil in the sky of relations between Turkey and America may disappear.
Erdogan said in the meeting with US businessmen that despite the US president's recognition of the Armenian genocide, his upcoming talks with Joe Biden in June in Brussels would herald a new chapter in relations between the two countries.
In his speech, Erdogan stressed the issue of "political and judicial reform" and called on American investors to pay more attention to Turkey and benefit from the incentives of the Turkish government.
He said, "We have defined the responsibilities of our institutions to attract foreign investment." I hope we will soon share our document with the nation and international investors.
We want to increase our country's annual share of international direct investment by up to 50% in the medium term.
To this end, we are simplifying the use of our incentive system and making it easier for investors to take advantage of the incentives.
With the increase in investments, we are interested in projects that accelerate the technological transformation of our country, create jobs and help achieve balance in our current account.
We will continue to attract international investors in specific areas, particularly in information and communication technology, energy and procurement.
The Ministry of Commerce, the Ministry of Industry and Technology, the Presidential Investment Offices, Digital Transformation and other institutions are ready to provide all necessary support for your new investment projects. "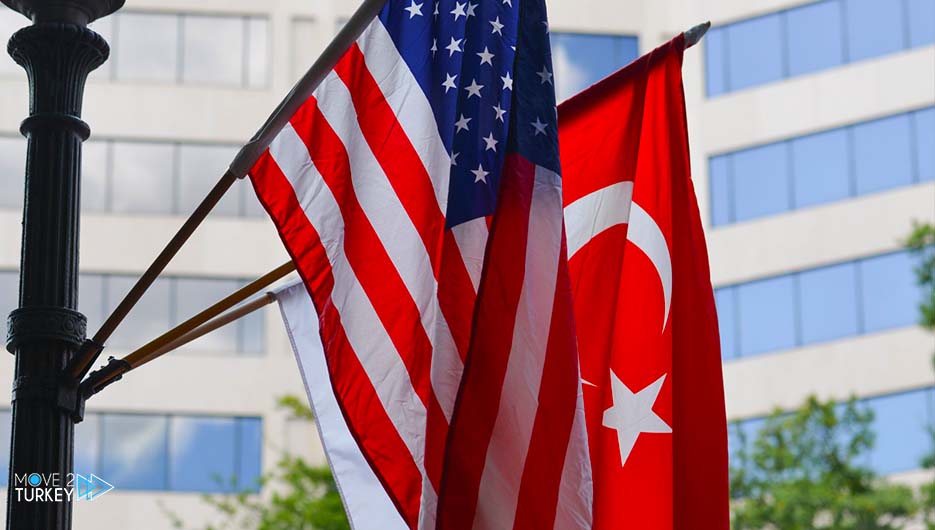 Important differences
Turkey and the United States differ on several important issues:
The United States feared that Turkey would approach Russia and used the purchase of the S-400 missile system as an excuse not only to place Turkish defense industry officials on the sanctions list, but also to prevent the export of the F-35 to Turkey and the production of parts of these fighters on Turkish soil.
In the case of the Eastern Mediterranean, the United States does not like Turkey's view of Cyprus, Greece and the region's energy resources.
Turkey is deeply dissatisfied with US political-military support for the PKK-affiliated PKK institutions in northern Syria.
Turkey expects the US government to end the activities of the Gulen students in the various provinces.
Wendy Sherman's visit to Ankara, despite being low-profile, will at least allow Turkey to evaluate more possible scenarios for Joe Biden's decisions regarding future relations with Ankara and various challenges.
The truth is that given the depth of some of the important differences between the United States and Turkey, one can expect anything, not only from Sherman's visit, but also from Erdogan and Biden's meeting.
But in the economic field, new positive developments may occur to increase trade between the two countries.