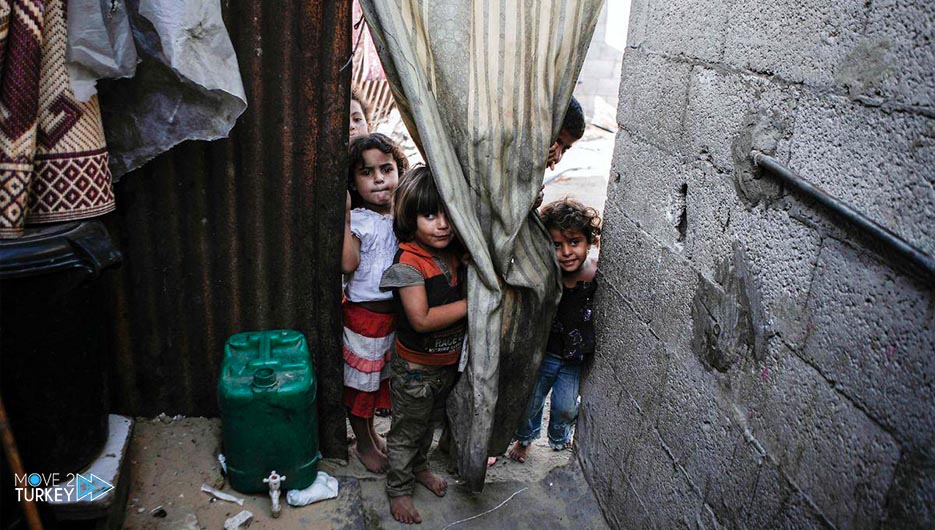 On Thursday, the Qatar Committee for the Reconstruction of the Gaza Strip signed a memorandum of understanding with the United Nations to distribute the State of Qatar's cash grant to 100,000 poor families per month, starting next September.
The committee (belonging to the Qatari Ministry of Foreign Affairs) said in a statement that it was signed by its Chairman, Ambassador Mohammed Al-Emadi.
Memorandum of Understanding with the United Nations, represented by Tor Wencesland, the United Nations Special Coordinator for the Middle East Peace Process.
Ambassador Al Emadi confirmed, according to the statement, that "the memorandum of understanding includes the mechanism for distributing the cash aid grant provided by the State of Qatar to needy families in the Gaza Strip."
He explained that "the disbursement of cash assistance to the beneficiaries will be through the United Nations and its World Food Programme.
As about 100,000 needy families in the governorates of the Gaza Strip will receive this aid monthly, by granting (100 dollars) to each family in cash," without further details about the distribution mechanism or its expiry date.
Al-Emadi indicated that "the Qatari committee will transfer the aid funds before the end of the current month of August, and that it will start distributing them during September."
This financial aid is part of a grant that the Emir of the State of Qatar, Tamim bin Hamad Al Thani, decided last January to allocate to the people of the Gaza Strip.
It is estimated at $360 million, to be disbursed throughout 2021.
However, since last May, Israel refused to enter the grant into Gaza, under the pretext of security instability with the Strip, and under the pretext of ensuring that Hamas would not benefit from it.
In Gaza, there is a national committee for reconstruction that plays a major role in implementing projects that serve the people of the Strip and mitigate the effects of the siege imposed on it for years.