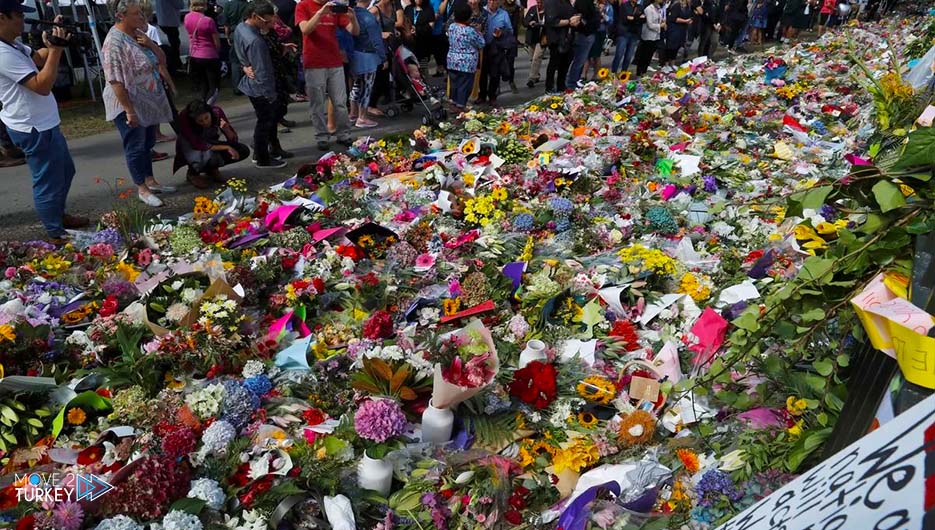 Initial plans to make a film about the Christchurch mosque massacre in New Zealand have drawn criticism for marginalizing its Muslim victims and focusing solely on the government's handling of it.
The Associated Press said on Friday that the film's initial plans had led to concerns about it for simply recounting New Zealand Prime Minister Jacinda Ardern's response to the massacre.
"Australian actress Rose Byrne is set to play Ardern in the movie "They Are Us", which is being marketed by the American company, Film Nation Entertainment," the agency quoted the Hollywood news website Deadline as saying.
The site added that "the film focuses on Ardern's reaction to the massacre of the two mosques that took place in mid-March 2019, which resulted in the killing of 51 worshipers."
"The main plot of the film tells how people rallied behind Ardern's messages of sympathy and unity, and her successful advocacy for a ban on semi-automatic weapons," he noted.
The film derives its title from the words of Ardern's speech, which she gave shortly after the massacre, and received positive reactions from around the world, according to the agency.
The agency quoted Abdul Ghani Ali, a spokesman for the Muslim League in Canterbury (the largest city in Christchurch), that the community realized that the story of the massacre should be published, "but we want to make sure that it was done in an appropriate, real and sensitive way."
While Tina Ngata, a writer, and human rights defender, said in a tweet on Twitter that the slaughter of Muslims should not be the backdrop to a movie about "white women's power", according to the same source.
For its part, the Prime Minister's office confirmed in a brief statement that Ardern and her government had nothing to do with the film, according to the "Associated Press."
In turn, the film's author, Andrew Nicole, told Deadline that "the film is not so much about the massacre as the reaction to it."
He added, "The film is about our common humanity, which is why I believe it will address people all over the world.
It is an example of how we should respond when there is an attack on our fellow human beings."
On August 27, a New Zealand court sentenced Brenton Tarrant, the terrorist who carried out the Christchurch mosque massacre, to life imprisonment without parole.
Tarrant, who refused to hire lawyers last July, has admitted to committing 51 murders and 40 attempted murders.
In addition to the accusation of terrorism during the attack on the two mosques in mid-March 2019, a massacre that shook the world.