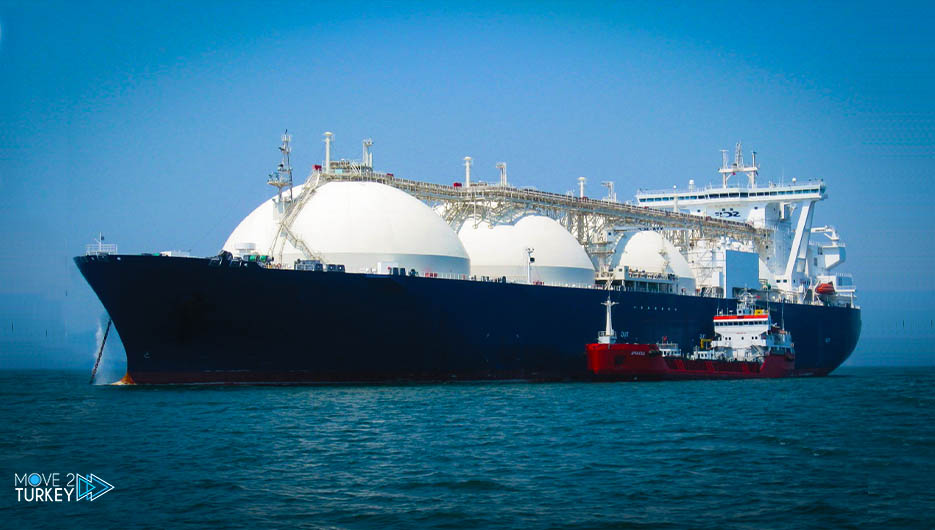 A ship arrived in Turkey from the United States of America, carrying a cargo of liquefied natural gas.
And it was learned from the data of the international ship tracking system that the ship "Gaslog Glasgow" set off from the port of "Sabine Pass" in the state of Louisiana (south) to Turkey on November 23.
The ship docked in the port of "Ali Agha" in Izmir, western Turkey, on Sunday at 13:42 local time.
The ship has a total capacity of 174,000 cubic meters of liquefied gas. It should be noted that the ship bears the flag of Bermuda, and was built in 2016.