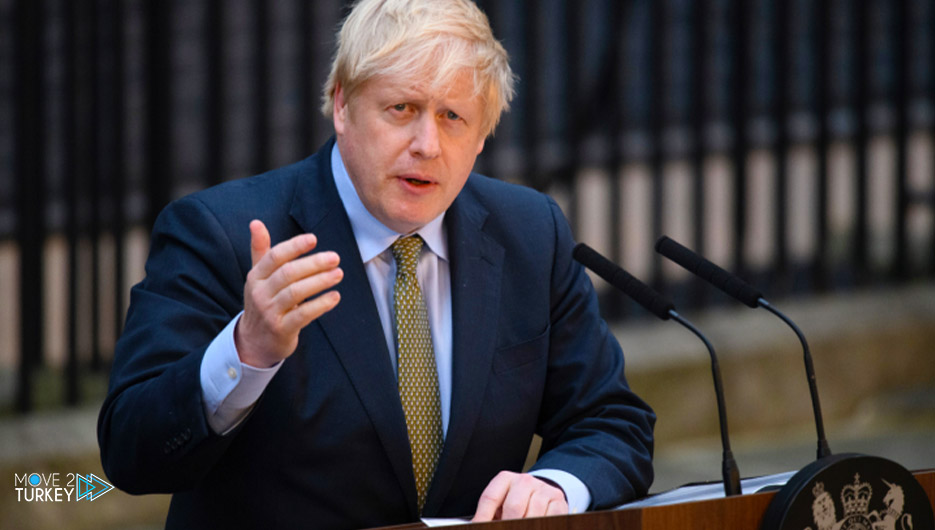 British Prime Minister Boris Johnson has called on the leaders of Western countries to prepare for a long war in Ukraine or face the "greatest victory of aggression in Europe since World War II".
This came in an article Johnson wrote for the British newspaper "The Sunday Times" upon his return from a meeting with the President of Ukraine, Volodymyr Zelensky, on Friday, and the newspaper published it today.
Johnson called on UK allies to "get on their feet" and make sure Ukraine has the "strategic ability to survive and ultimately win", according to the British newspaper.
In the article, Johnson said: "Time is of the essence, everything will depend on whether Ukraine can strengthen its ability to defend its territory.
And faster than Russia can renew its ability to attack. Our task is to buy time for Ukraine."
The British Prime Minister has developed a four-point plan that ensures continued support for Kiev, including the provision of "continuous financing and technical support" to Ukraine, to maintain that support for the coming years and to increase it as necessary.
"Imagine for a moment what if Vladimir Putin's ambitions to restore historical glories were realized," Johnson wrote in the article.
Suppose he was free to keep all regions of Ukraine under the control of Russian forces now.
What if no one was willing to move a finger against the annexation of this occupied land and its fearful people to Greater Russia? Will this bring peace? Will the world be safer? Will you be safer?"
He continued, "In our hearts we know the answer. Such a farce would be the greatest victory of aggression in Europe since the Second World War."
Russia launched an attack on Ukraine on February 24, followed by international rejection and severe economic sanctions against Moscow.
Which requires the end of its operation for Kyiv to abandon plans to join military entities and to remain neutral, which the latter considers an "interference" in its sovereignty.