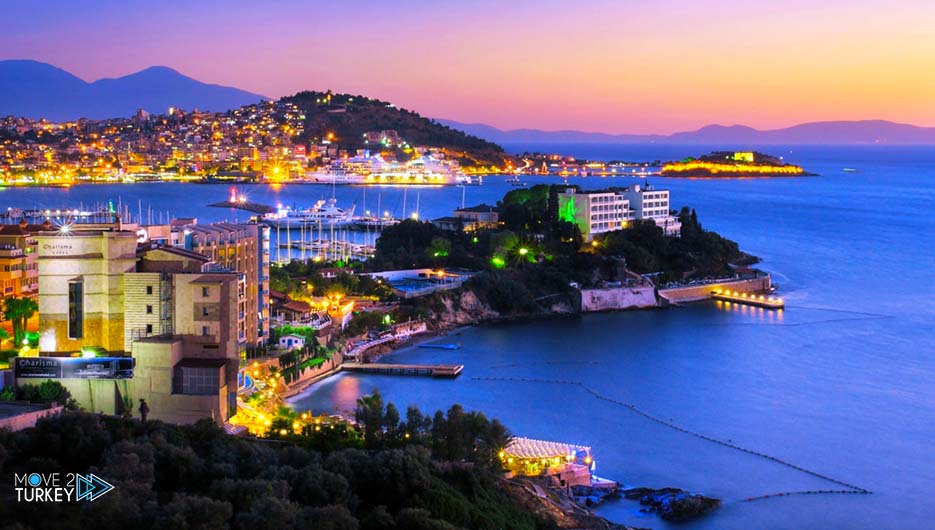 The Kusadasi city in Turkey is one of the most crowded and popular entertainment destinations at the present time.
The sandy beach of Kusadasi and the moderate sun are the most important things that attract tourists to the city, and make it the best entertainment destination for many tourists.
Although Kusadasi is famous for its beaches, the attractions of the city are not only limited to the beaches, but this coastal city has many different and fun attractions.
Some of these attractions have entrance tickets, others do not! If you choose the Kusadasi tour for your summer trip, join us here to know the Tourist Attractions you can visit for free in Kusadasi.
Introduction about Kusadasi, Turkey
Kusadasi is one of the most beautiful cities in Turkey and the world, and Kusadasi means "bird island".
This Turkish city is very beautiful and has an ancient and exciting history, so let us offer you the best tourist attractions that you can visit for free in Kusadasi.
1- Going to the beaches of Kusadasi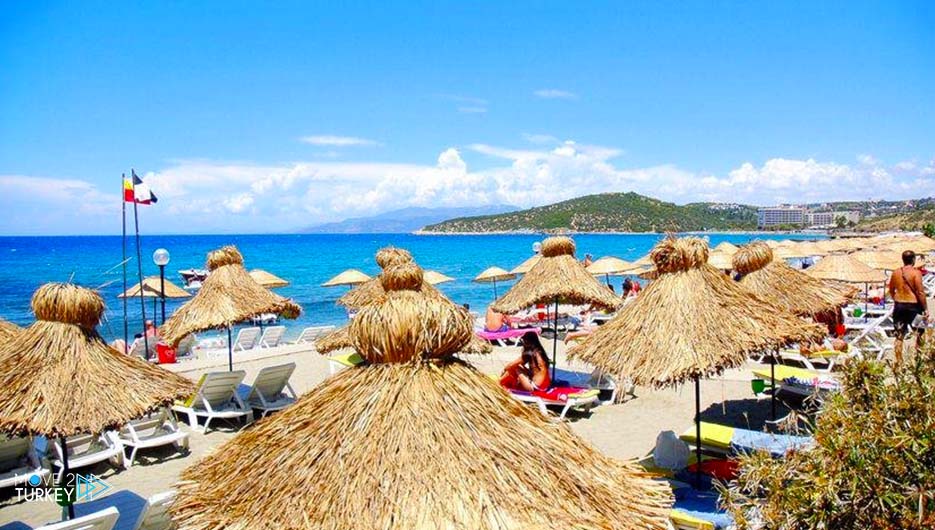 Kusadasi is literally a city of beautiful and pleasant beaches, and there is no one who does not travel to this city without visiting one of its distinctive beaches!
Because going to the beaches of Kusadasi is one of the most important tourist attractions that you can visit for free in this city.
We will offer you the best beaches of Kusadasi to give you the option to choose the most suitable for you.
Ladies Beach
One of the most famous beaches of Kusadasi is Ladies Beach, which is called (Kadınlar Denizi) in Turkish.
Although anyone can get to the beach now, there was a time when only women were allowed on this beach.
Visiting this beach is free, but if you want you can also use the beach cafes and restaurants that were provided for you in Kadınlar Denizi, you need to pay some small costs of course
Another great thing about this beach is that it is guarded from 7 am to 8 pm, and guards provide security for everyone there.
Downtown Beach
This beach is located between the marina area and the port, and it is the closest beach to the center of Kusadasi and this what makes this beach very popular,
As it is close to many hotels and facilities in Kusadasi, it is one of the tourist attractions that you can visit for free in Kusadasi.
Silver Sand Beach
Silver Sand Beach is another beautiful beach that you can visit for free in Kusadasi and is considered as one of the best and high rated beaches in the city.
You can reach this beach from Kusadasi city center by minibus.
Long Beach
This 18 km long beach has different sections, all of which welcome those who come to Kusadasi, and it is one of the best free Recreational beaches in Turkey.
Currently, most of the front portion of the beach is used and there are several popular and interesting water parks around this beach. So get ready for a whole new and exciting experience in Kusadasi.
Diamond & Gold Beach
This beach, with an interesting and strange name, is located in Aydin City, and it is one of the tourist attractions that you can visit for free in Kusadasi, and it is also one of the good beaches of this city.
On the way to this beach, you can also visit Nazili Bazaar, and if you ever feel hungry and want to get a nice meal, this is the way to go, as there are some really good beach cafes and restaurants on Diamonds and Gold Beach.
Love Beach
Love Beach isn't just a beach for sunbathing! On this beach there is the possibility of boating. (now you know where it got its name)
There is also an interesting and high-quality cafe and restaurant on this beach, which also serves Turkish breakfasts.
In short, everything that makes you happy and enjoyable is on the love beach in Kusadasi.
2- The historic city Priene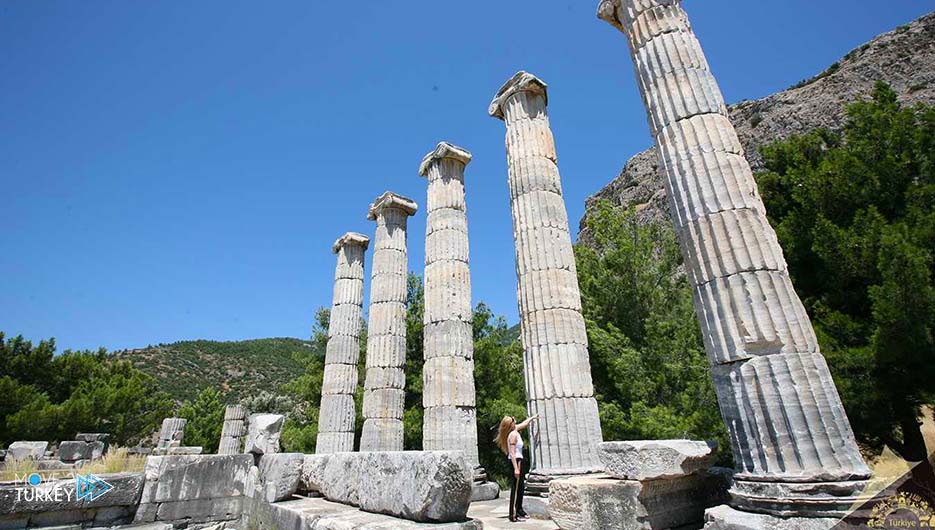 The historic city Priene is the most popular attraction in Kusadasi, which is one of the tourist attractions that you can visit for free in Kusadasi.
Priene is actually a very old residential area in the city, as it dates back to ancient Greece, and was designed in the ancient Greek architectural style.
The city of Kusadasi was completely destroyed by the flooding of the Meander River in the 2nd century,
and as a result, the city of Priene was also destroyed, after that, the city became completely deserted and no one lived there.
Now, visiting this city has become one of the amazing and free attractions in Kusadasi.
You can visit the Athena Hall and the famous Priene Amphitheater, which still retains some of its ancient shape.
The Priene amphitheater contains 6,500 stone seats, and the runway covers a very large area.
---
---
3- Kusadasi Grand Bazaar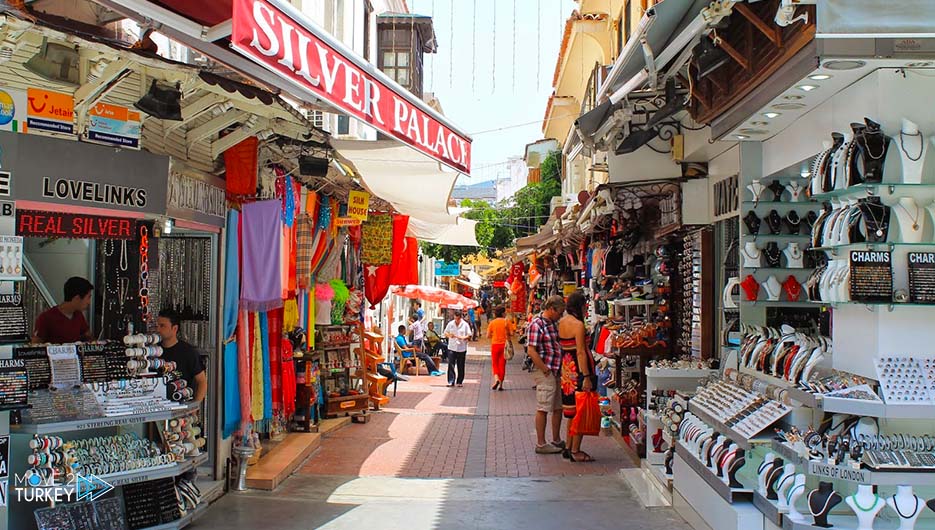 Of course you need to go to any market for shopping, but the Kusadasi Grand Bazaar is just a whole other story, it is so beautiful that it is considered as one of the most famous attractions of this city, and it is also one of the tourist attractions that you can visit for free in Kusadasi.
This market consists of two separate parts and thus it is one of the largest markets in Turkey, there are about 5000 different stores in this market selling many different things.
If you are planning to buy anything from this city, then this market is a good choice for you, as you can find souvenirs, clothes and everything that comes to mind.
Also, the vendors in this market are able to speak many languages, so you will not have any problem communicating with them.
---
---
4- Basilica of St. John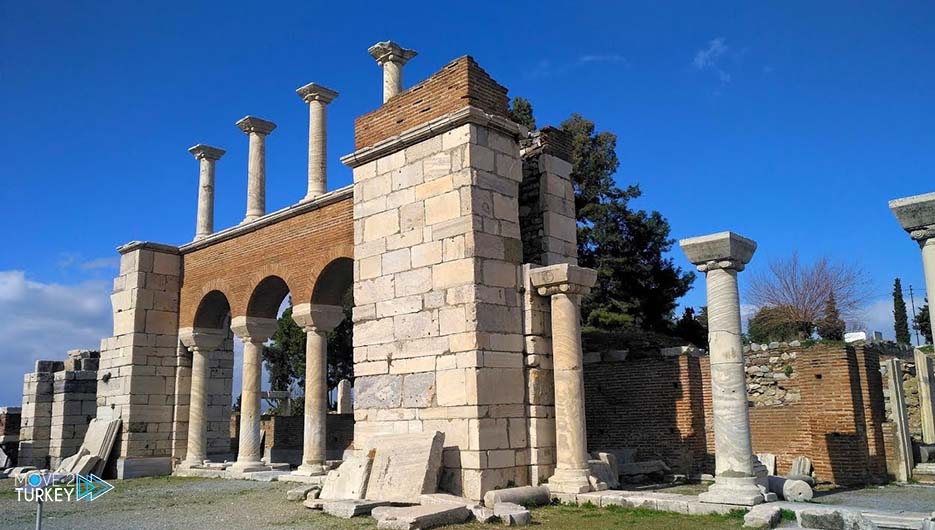 The Church of Saint John in Kusadasi is another place we will introduce to you as another tourist attraction that you can visit for free in Kusadasi.
The story of this famous church is that a famous saint and priest spent the last years of his life in the historic city of Ephesus.
After his death, his body was buried next to the place where this church was built. This church was built after 300 AD, about the fourth century AD.
The church was small at first, but over time it was modified and expanded, stone and brick were used in building this church.
Whereas, after 200 years of building this church and at a time when the church was in ruins, it was rebuilt further by order of the Emperor of Greece.
Marble was also used to decorate the new church building, most parts of this church were built in the fifth century AD.
During the Ottoman era, this church was used as a mosque for some time.
---
5- Kirazli Village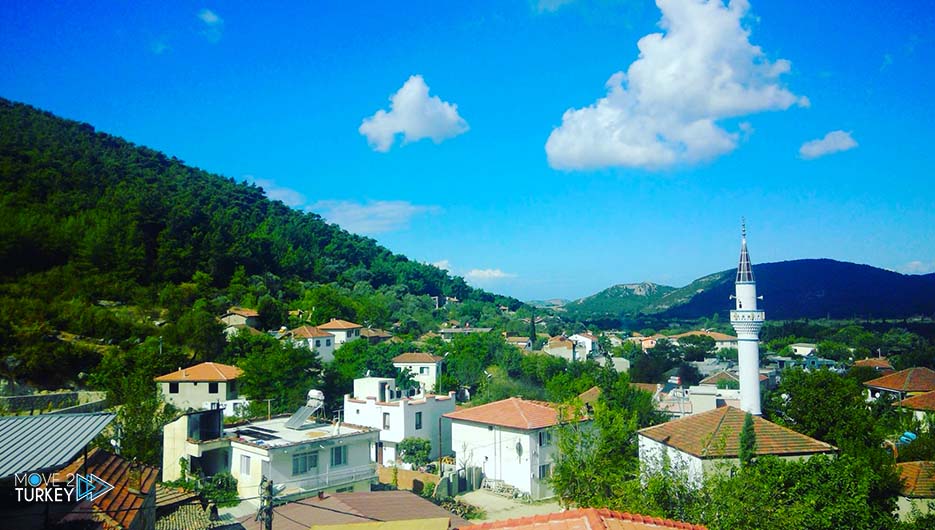 One of the free attractions in this city is Kirazli Village, one of the best places to visit.
This village, full of various farms, is one of the greenest areas in Kusadasi that can be fun to visit.
The best time to visit this village is in the afternoon, as this village is located at a distance of 10 km from Kusadasi.
In this village, if you like you can buy fresh and organic products from the locals or from Kirazli's daily markets.
Do not forget to enjoy walking in the narrow streets and between the thatched houses or completely white houses.
This village is one of the free tourist attractions in Kusadasi, and it is always ready to host tourists in all seasons of the year.
---
---
6- Dilek Peninsula National Park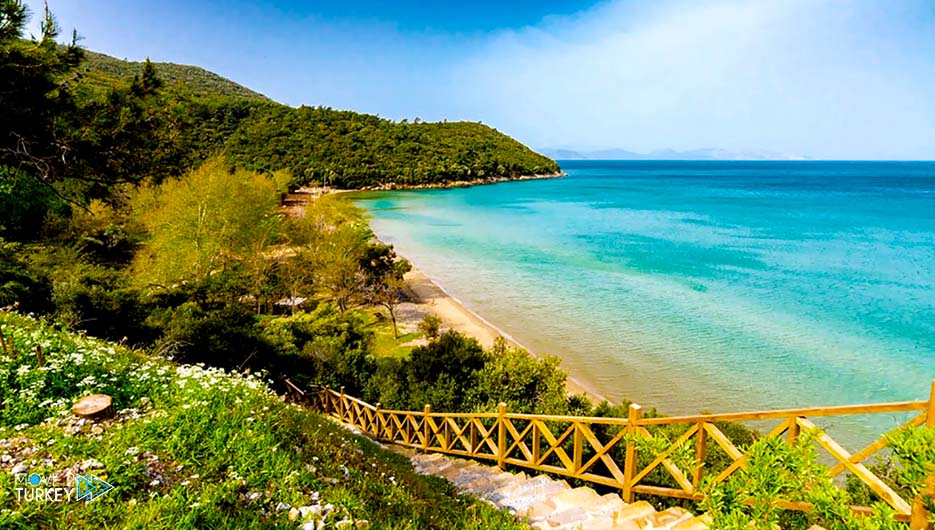 Dilek Peninsula National Park is suitable for those who love nature tourism, a trip to Delek Park is another free tourist activity in Kusadasi that we offer you.
This area is full of paths suitable for hiking, and you can also climb mountains here.
This park is located 32 km south of Kusadasi and covers an area of ​​28,000 hectares.
In Delek Park, there are many picnic facilities that seek your comfort while attending this park.
You can also see many beautiful landscapes in Dilek Park, also known as Delek National Park.
Of course the beautiful and clean Delek Beach is one of its best features, we recommend this park for a picnic or a full nature tour in Kusadasi.
---
7- The historic city Miletus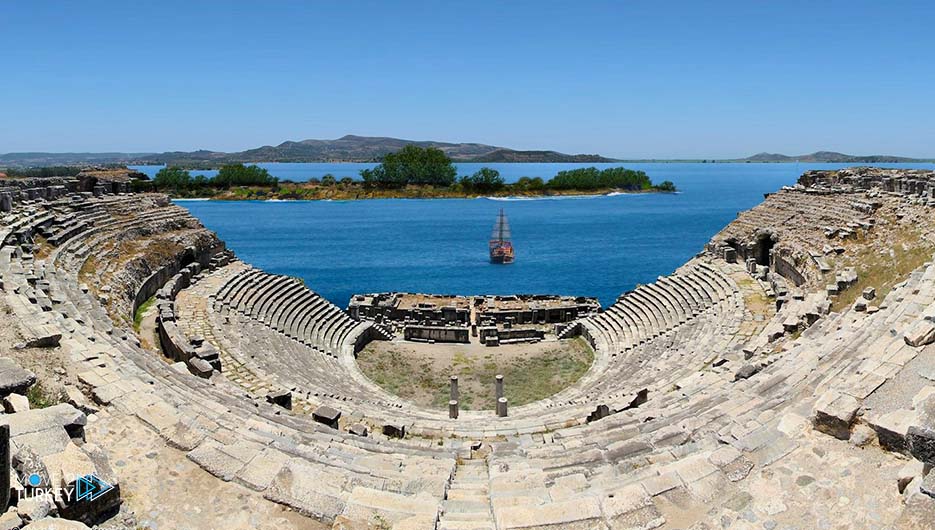 Miltus is a small city located in Kusadasi and is one of the tourist attractions that you can visit for free in Kusadasi.
The Seljuks lived in this historic city until the fourth century AD, but the Roman Emperors completely rebuilt this city.
In Miletus there are many attractions, some of which are free and some of them are low-cost to visit.
and in fact, to visit the Baths and the Miletus City Museum, you have to pay a very small entrance fee.
but visiting the Byzantine castle and the remains of the Apollo Hall in Miletus is completely free.
---
---
8- Didyma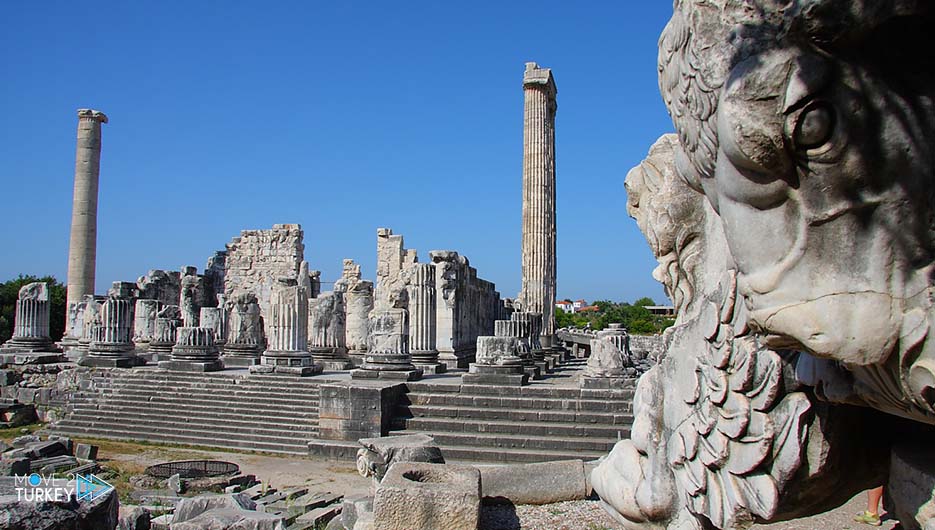 Didyma is historically considered to be of great value to the Greeks, and therefore it is one of the best tourist attractions that you can visit in Kusadasi.
By visiting this city, you can get better acquainted with classical ancient Greece.
So if you are interested in ancient history and especially the history of Greece, make sure to visit Didyma.
Read more about the best places to visit for free in Istanbul