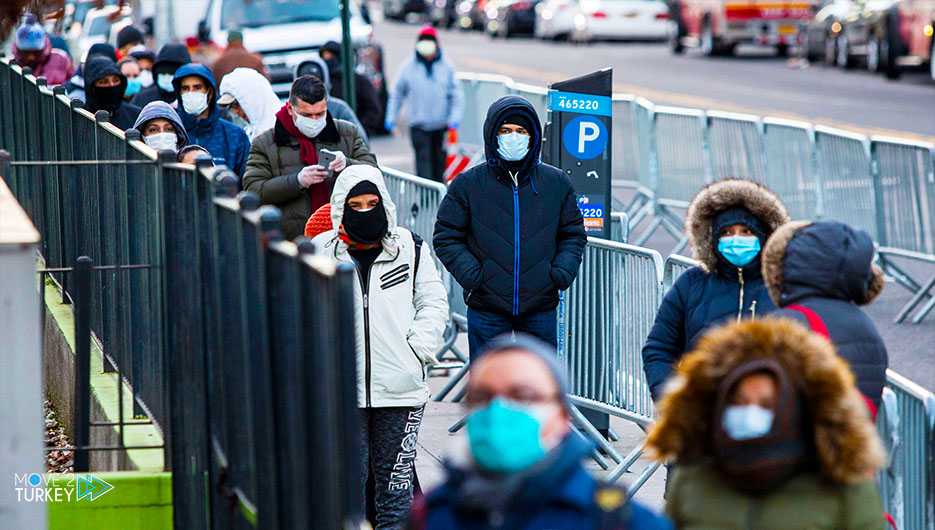 In the United States, the number of people who lost their lives in the new type of coronavirus (COVID-19) pandemic increased by 70 in the past 24 hours to 608,898.
According to data collected by Johns Hopkins University, the number of people infected with the virus during the past 24 hours increased by 12,716 to 34,70,286.
The number of those who lost their lives due to the virus increased by 70 and recorded 608,898.
While California ranks first in the country with more than 3 million and 858 thousand cases, followed by Texas with more than 3 million and 39 thousand cases, and Florida with more than 2 million and 450 thousand cases.
In terms of the number of deaths due to the virus, California ranked first with 64 thousand and 93, and this number was determined as 53 thousand 766 in New York and 52 thousand and 816 in Texas.
More than 160 million people have received a second dose of the vaccine
According to the Centers for Disease Control and Prevention, which tracks coronavirus vaccination statistics in the United States.
More than 185 million and 765 thousand people received the first dose, and more than 160 million and 994 thousand people received the second dose of the Corona vaccine.
The United States ranks first in the world in the number of infections and deaths in the epidemic.
Followed by India with more than 31 million and 106 thousand injuries, and Brazil with more than 19 million and 342 thousand cases.
And in the loss of life, followed by Brazil with more than 541,000 deaths, and India with more than 413,000 deaths.