Estimated reading time: 10 minutes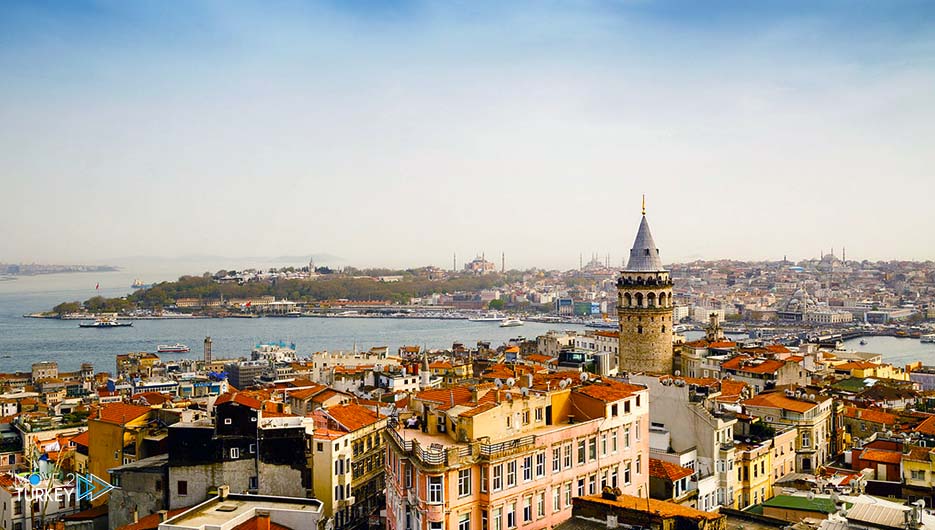 Turkey is becoming an increasingly popular destination for travelers around the world, and it is not difficult to see why.
Beautiful natural phenomena and man-made wonders, in addition to eastern heritage and western urbanization, make Turkey a country of beautiful contrasts.
Towering mountains, ruins of ancient empires, and mega-cosmopolitan cities are unique to Turkey, which continues to attract more visitors each year.
Here are 13 reasons to visit Turkey at least once in your life, prepare for an unforgettable experience of a lifetime!
1- Turkey, where East meets West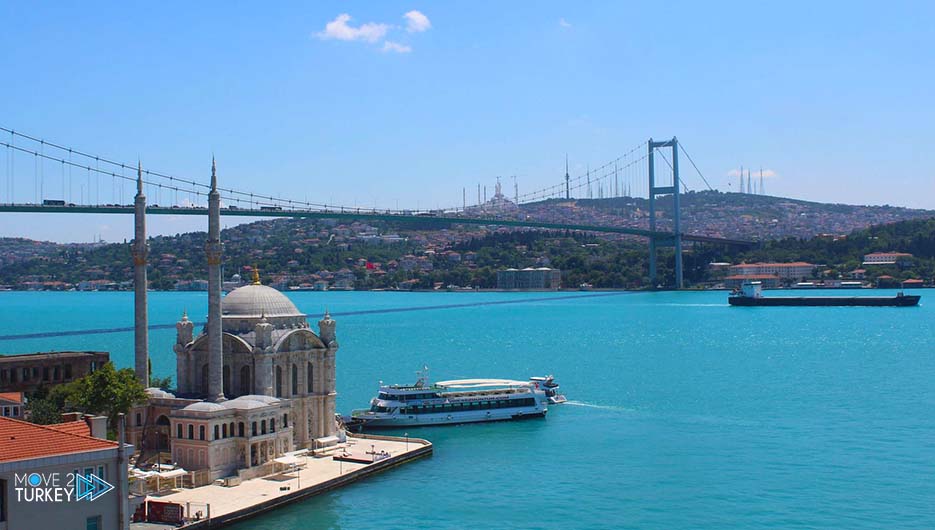 Turkey's geographical location at the crossroads of Europe and Asia makes it a great example of the meeting between East and West.
The Bosphorus strait, which separates the European and Asian sides of Turkey, extends completely on both sides of the two continents, and you can go to both of them by ferry.
You cannot find the fusion of eastern and western cultures anywhere else in the world as it is here.
2- Delicious Turkish food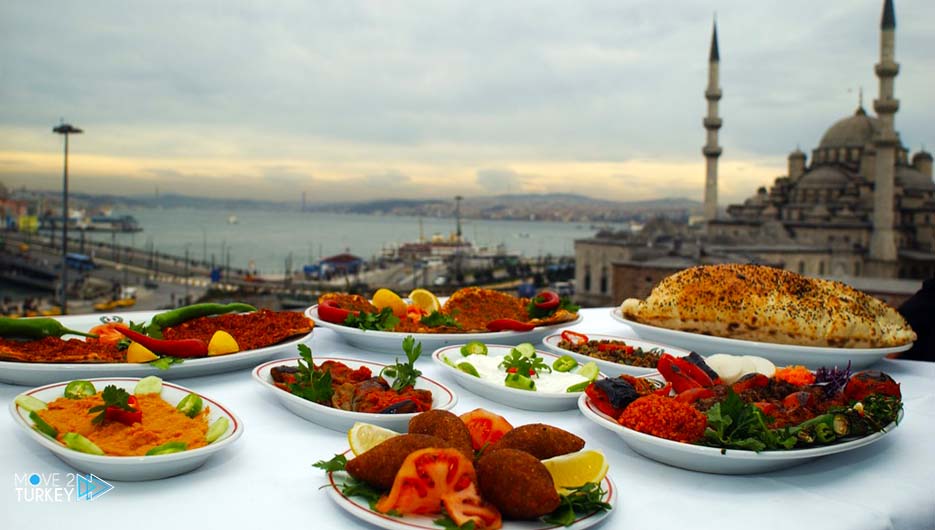 Turkish food is a delicious mixture of Middle Eastern, European, Asian and African foods.
Frankly speaking, Turkey is a heaven for savoring delicious dishes and having a nice meal.
Bread forms a large part of the Turkish diet, from simit (Turkish bread) to pide or lahmacun (Turkish pizza).
The wide variety of kebabs, Doner, and Kufte will definitely satisfy meat lovers.
Vegetarians won't be disappointed either, there are dishes such as menmen (Turkish omelette) and delicious snacks like guzelim and borek (cheese and spinach pastry).
Each region in Turkey has its own kitchen culture, including distinct ingredients and various recipes.
As such, Turkish cuisine is much more than delicious kebabs and baklava, it contains plenty of fresh seafood and appetizers, a whole world of sweets, mega breakfasts, classic Ottoman dishes, vegetable dishes, and much more. (We cannot express it all in few lines)
Of course, a meal is not complete without some tea or Turkish coffee, followed by some desserts in the form of kunefe, baklava or lokum.
In other words, you will definitely enjoy Turkish food!
3- Turkey's beautiful beaches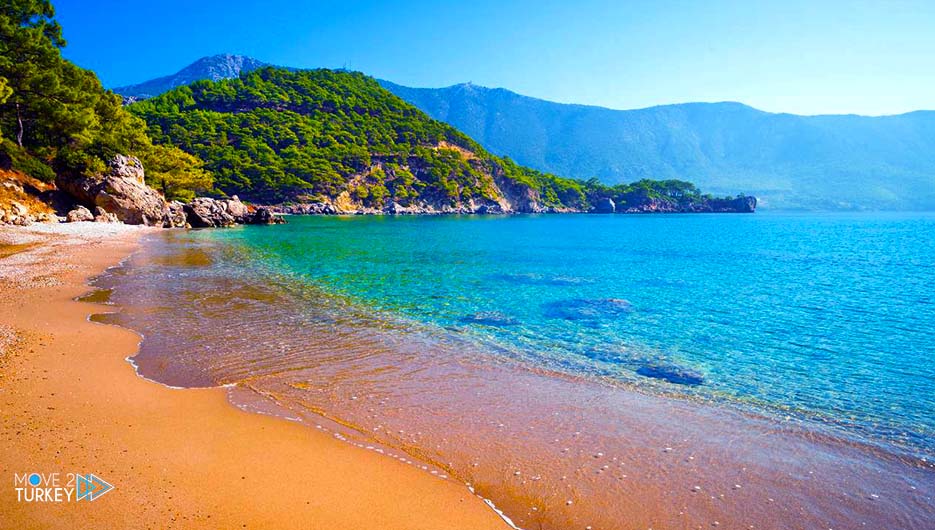 Bodrum, Antalya, Izmir and Fethiye have some of the most beautiful beaches in Turkey, with everything from bays to exciting beach parties.
Taking a cruise is one of the best ways to experience the many beaches in Turkey, the Mediterranean or the Aegean coast.
4- Turkish Hammam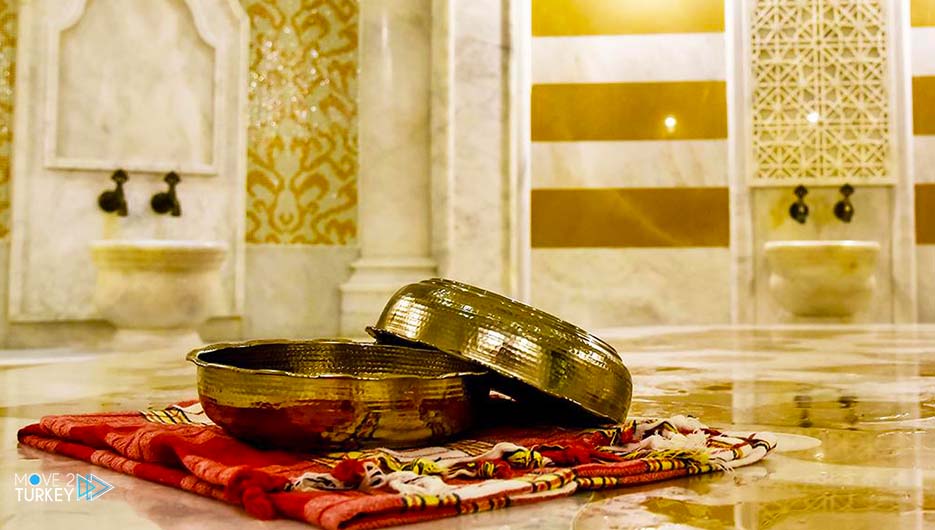 The hammam experience has become synonymous with Turkey and it is one of the favorite destinations for many visitors.
Cleaning and massaging in the Turkish bath in a large cloud of soap foam is a really great way to relax. It is inevitable to try it during your visit to this charming country.
The Ayasofya Hurrem Sultan Hamam, is a typical example of what we are talking about, it is worth a visit in every sense of the word.
5- Turkish archaeological sites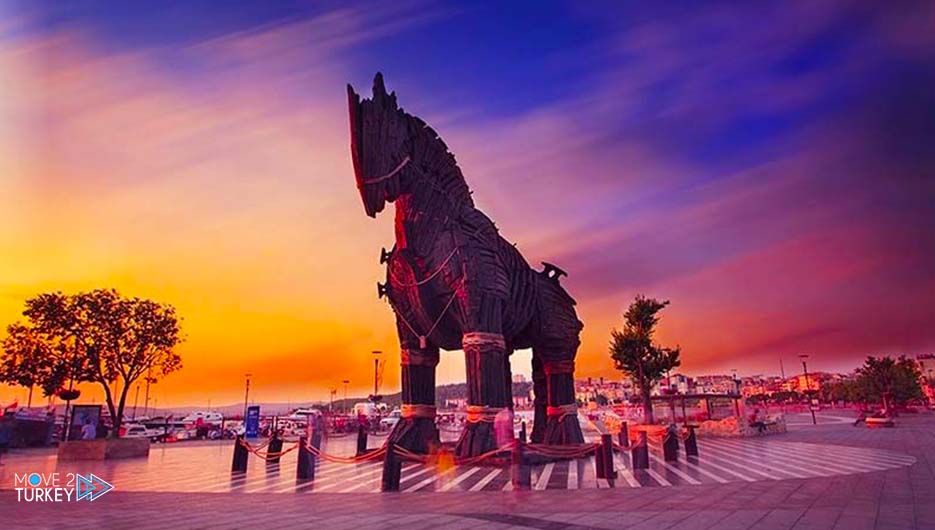 Turkey has witnessed many empires and civilizations, and it has a remarkable number of archaeological sites spread across the country.
From palaces and mosques in Istanbul to the ruins of Ephesus to the underground cities of Cappadocia, Turkey is a good place for archeology and history lovers.
It also has many cities of historical importance, such as the cities of Troy and Ephesus to the destroyed medieval Armenian city of Ani.
In addition, there is much to discover everywhere, such as statues over Mount Nemrut and the tomb of the ancient king in it, in addition to the Cappadocia monasteries and cave churches in the city of the jinn.
6- The wonderful museums of Turkey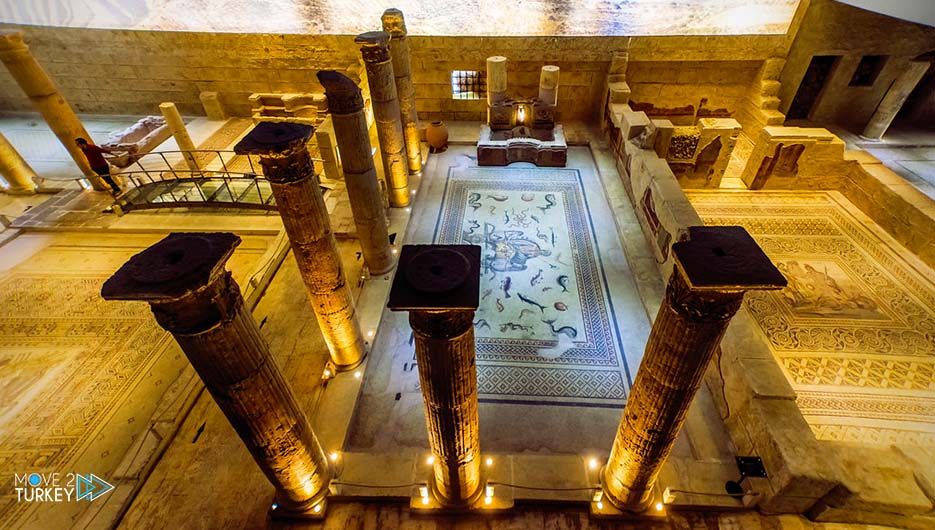 Turkey also has many wonderful museums throughout the country, from the largest mosaic museum in the world (Zeugma in Gaziantep) to the Ottoman Palace Museums in Istanbul, like the Topkapi Museum and Dolmabahce Palace and more…
Rest assured that there is a lot to visit while you are here.
7- The paradise of shopping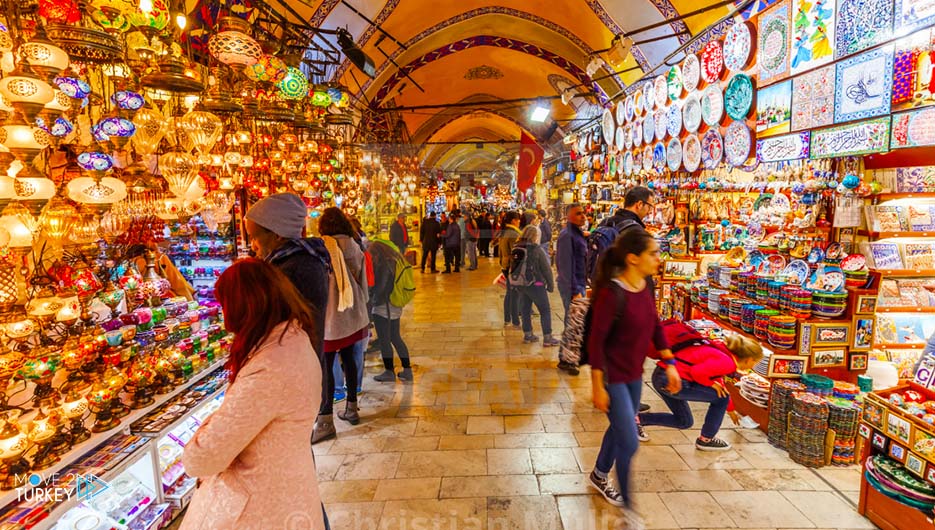 Turkey has many open markets and large bazaars to many huge shopping centers, and some Turkish neighborhoods are also where locals buy their fresh products.
Entering the Grand Bazaar in Istanbul is like a shopping paradise, you will enjoy the sights, sounds, smells and tastes in this bustling bazaar.
From hand-painted porcelain and colorful mosaic lanterns to exquisite antiques, quality leather goods and souvenir stores, you can find it all.
It is recommended that shopping enthusiasts dedicate at least a full day to visiting the multi-stores of Grand Bazaar, as well as the adjacent Spice Bazaar which guarantees an equally exciting shopping experience.
Shopping never ends here, it is definitely one of the best reasons to visit Turkey.
8- Natural wonders in Turkey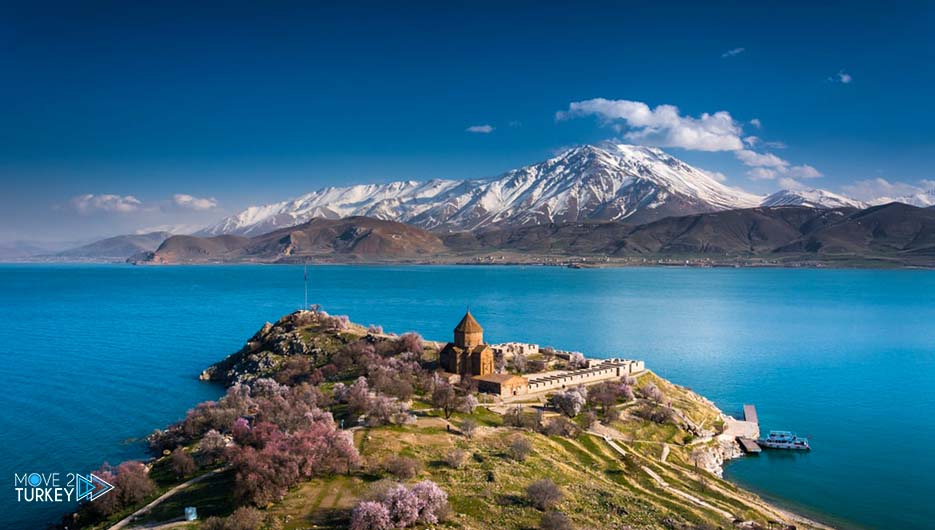 Aside from its big cities like Ankara, Istanbul, and Izmir, Turkey also has a lot of natural places from skiing in the Uludag Mountains or the ski center in Kartepe to hiking in Rize Province, and let's not forget the very famous white limestone terraces in Pamukkale.
Where you can see the numerous mountain ranges in Turkey as well, with beautiful peaks covered with snow in the winter, you will also find many green spaces in the spring and flowers blooming all over the country.
9- Amazing Turkish architecture
The architecture of Turkey is truly amazing, and this includes everything from historical churches and sea-view palaces built by European settlers, mosques and huge imperial palaces to stone houses built by the former Anatolian empires, you will always find something that catches your eye and impresses you!
The towering minarets of the Turkish mosques are one of the architectural masterpieces of the Ottoman Empire, as mosques are spread all over Turkey, and among the most famous of these mosques are the Sultan Ahmed Mosque (Blue Mosque) and the Suleymaniye Mosque, and do not forget the unique architectural masterpiece Hagia Sophia.
10- The Turkish people
Warm smiles will welcome you everywhere as you wander the streets, accompanied by the variety of shopkeeper's voices welcoming you into their stores.
It must be known that the Turkish people are distinguished by their hospitality and generosity, you will always be invited to have a delicious meal or at least a few cups of Turkish tea and some Turkish home-made sweets.
In particular, When it comes to hospitality Turkish families in small towns will make you feel like one of them!
But what about the language barrier? Make a few nods, add bursts of laughter and finish with a friendly embrace, as if you've wasted nothing in translation at all.
11- Hot Air Balloon Riding Experience in Cappadocia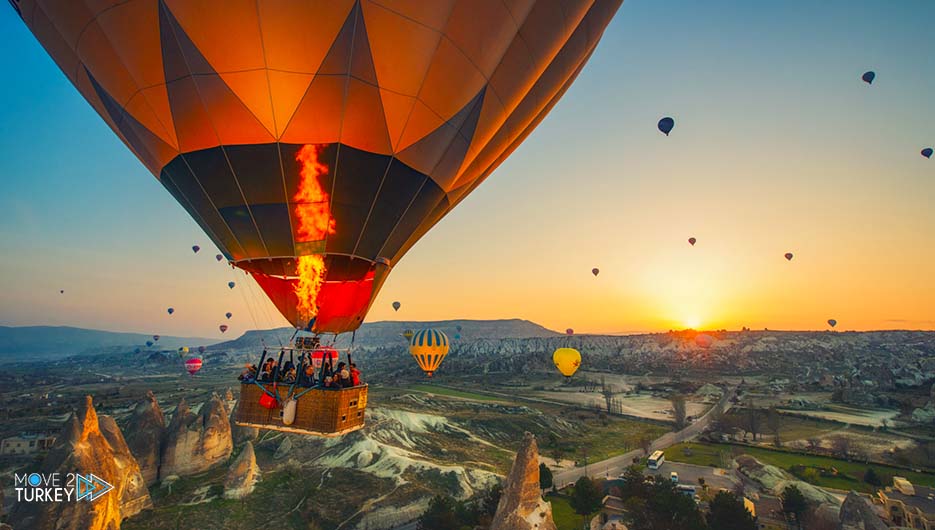 In Cappadocia, you can find one of the most popular hot air balloon rides in the world, so much so that the experience of riding a hot air balloon here has become one of the most important reasons to visit Turkey.
Immerse yourself in mesmerizing sunrises and landscapes as you fly over beautiful valleys, rocky plateaux.
The experience will literally get you to float in the clouds, and it is definitely worth waking up in the wee hours of the morning.
If you do not like the high places or if you feel that the cost of the trip is too expensive, do not worry, as you can still climb to the top of the hill to watch the balloons flying in the sky.
12- Turkish Turquoise Coast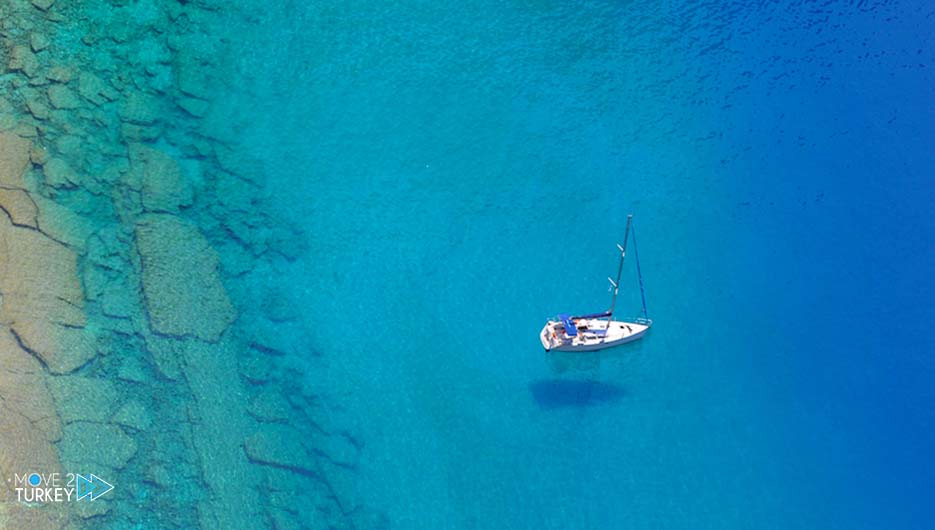 Located in the southwestern corner of Turkey, the Turquoise Coast consists of thousands of miles of coastline that stretches across Bodrum, Fethiye and Antalya on the borders of the Mediterranean Sea.
This turquoise coast and its sandy beaches provide an ideal place for a beach trip.
The rocky cliffs make it easy to enjoy a panoramic view of the seascape, especially during sunset.
There are also many activities available to enjoy on the beach such as paragliding, canoeing and diving.
13- Cats in Turkey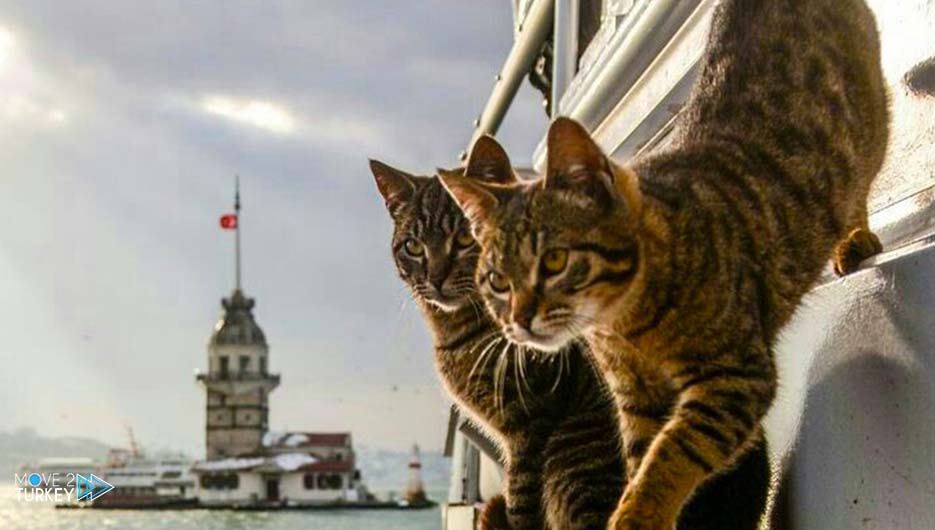 If you are a cat lover, be sure that you'll take many photos when you encounter cats while exploring Turkey, as you will encounter many cats during your stay.
You will be surprised by the gentleness of these creatures as you will notice the warmth and generosity that the Turks give to these cats.
These adorable creatures will welcome you and accompany you during meals, making it hard to resist their charms and temptations for you.
In the end, if these reasons to visit Turkey weren't convincing enough for you to hop on a plane to Turkey right away, I don't expect you to be tempted for somewhere else in the world!