Estimated reading time: 3 minutes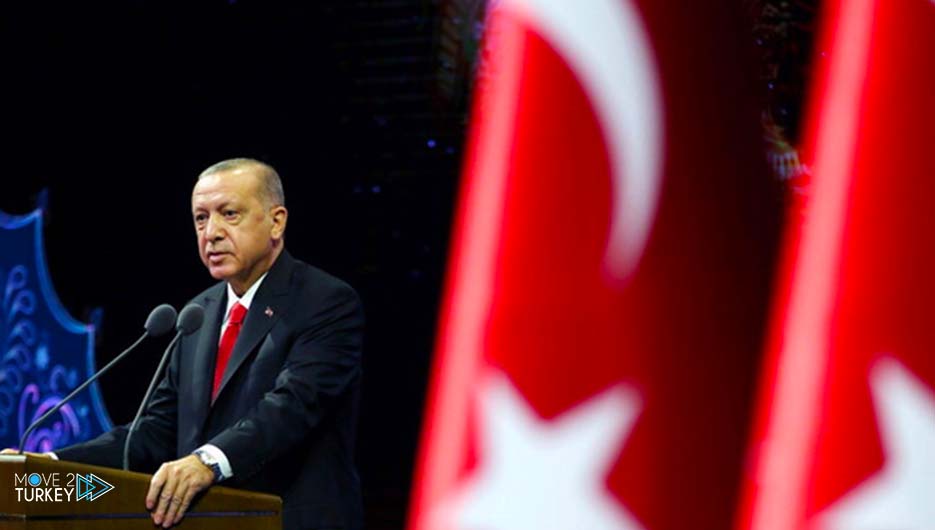 According to local and international news agencies, Turkish President Recep Tayyip Erdogan criticized today (Wednesday) once again Western countries 'support for Kurdish militants and the Kurdistan Workers' Party against Turkey's efforts to confront terrorist crimes.
"Our war against terrorism has not only angered their supporters inside Turkey, but also annoyed foreign parties … our anti-terror operations, inside and outside Turkey," Erdogan said in a speech to AKP deputies.
Adding that "the countries that cooperate with terrorists instead of Turkey are in a black hole in lost history unless they change their approach."
We don't need anyone's permission to fight terrorism
"Turkey's insistence on fighting terrorism not only annoys supporters of terrorism at home, but also irritates many parties abroad," Erdogan said.
He added, "We do not need permission from anyone to perform the duties of brotherhood, honesty and humanity that have been determined by our presence over a thousand years in the region."
Erdogan blamed some Western countries for continuing to ignore Turkey's demands for cooperation in combating terrorism, as well as for adopting a dual and contradictory approach to terrorist groups.
He said that the governments that govern these countries do not want to understand that sooner or later terrorism will become a threat to them.
The Turkish president affirmed that his country will continue to support friendly countries from Africa to the Balkans and the Caucasus.
"Thirteen Turkish citizens were killed by the armed PKK group in northern Iraq," the Anadolu news agency reported.
Ten days ago, the Turkish Ministry of Defense announced that the bodies of 13 civilians had been found in the raid area in northern Iraq, who had been kidnapped by the PKK.
The armed group Kurdistan Workers' Party (PKK), which Turkey, the European Union and the United States consider a terrorist group, have resumed armed conflict with the central government after breaching the ceasefire agreement with Ankara.
The group has waged an armed struggle against the Turkish government since 1984.
According to Turkish official statistics, more than 40,000 people, most of them civilians, have been killed in the 30-year-old conflict.
"The killing of [Turkish citizens] in the cave and the events that preceded and after it showed exactly who stood with the terrorists and who stood by our country," Erdogan said, stressing the country's continuing fight against terrorist groups.
Erdogan also criticized the accusations of CHP leader Kemal Kılıçdaroğlu against the Turkish government.
He said: The CHP is a mysterious structure that is no longer a true political party and has become a memory.
A few days ago, he said in response to the statements of European countries against Turkey, "Those who criticize our country on issues of freedom and human rights … they themselves support terrorist organizations in other parts of the world."
Also today, the Turkish Presidency spokesperson accused the European Union of association with the PKK pressure group, and called on the organization to once again express its concern about the group's actions.