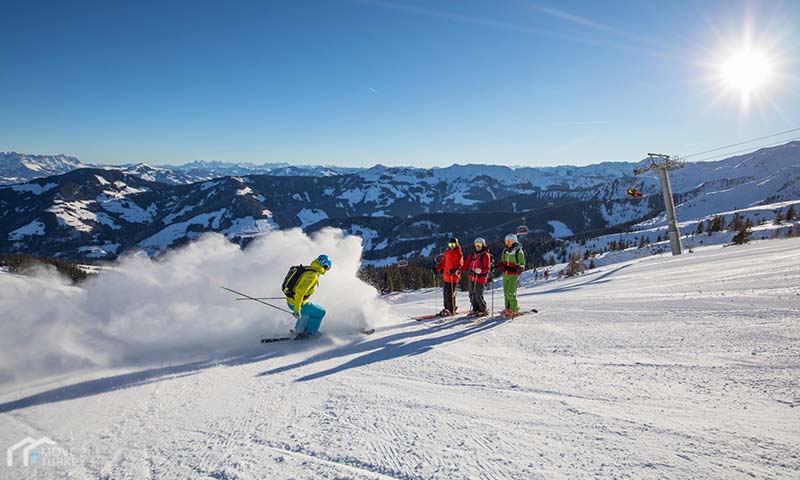 Kartepe ski resort is one of the most beautiful tourist attractions in Turkey, where you can have a lot of fun and exciting adventures. As this region has become one of the main places capable of attracting thousands of tourists every year, because of its touristic capability and complete facilities, to ensure its visitors a wonderful and an unforgettable trip.
During your trip to Istanbul, you will definitely not have the time to visit all the tourist attractions in this city, and you will definitely have to choose a specific number of places to visit, according to your personal program. But of course, if you are going to Istanbul in the winter. We suggest you go to the Kartepe ski resort and enjoy the most exciting winter excursions in this unique area.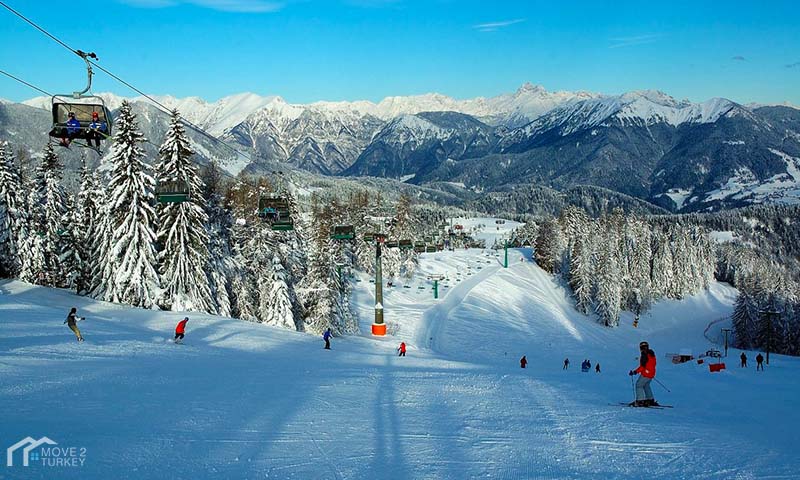 Overview of Kartepe ski resort in Istanbul
Kartepe Snow Ski Resort is a newly established skiing slope in Turkey, and for this reason, it has the best recreational equipment according to the latest international standards, to ensure its visitors a complete and comprehensive entertainment experience.
The ski resort is built in the middle of a beautiful mountain named Kartepe, full of hazelnut and oak trees at an altitude of about 1650 meters above sea level, between Izmit and Adapazari, and it is worth noting that this slope is the closest ski resort to Istanbul, 110 km southeast of the city, This mountain has very charming views, especially in winter.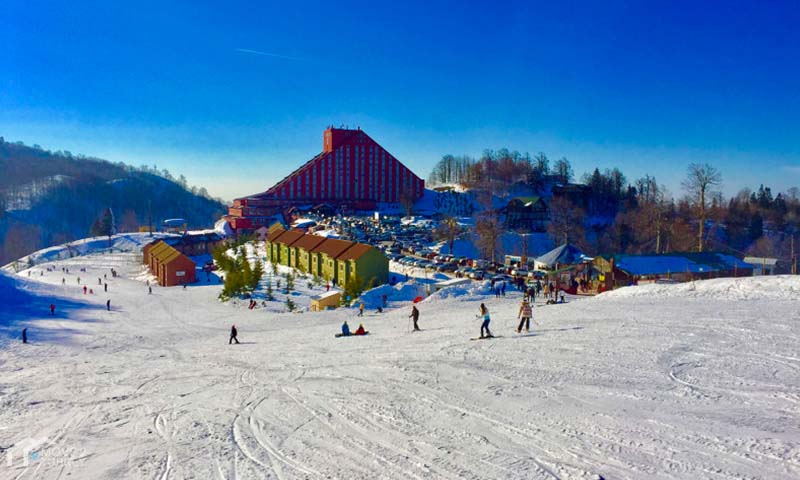 One of the most important activities that can be done in Kartepe is snow skiing, within the huge tracks located within the resort, where the snow skiing season begins in mid-January and continues until early March. It is also good to know that the amount of snow in this season is usually between 80 cm And 200 cm, which means you can easily ski on this track.
The Kartepe ski resort contains 21 tracks that can accommodate thousands of people, and the resort has 360 beds for relaxation, for people interested in travel and tourism in Turkey.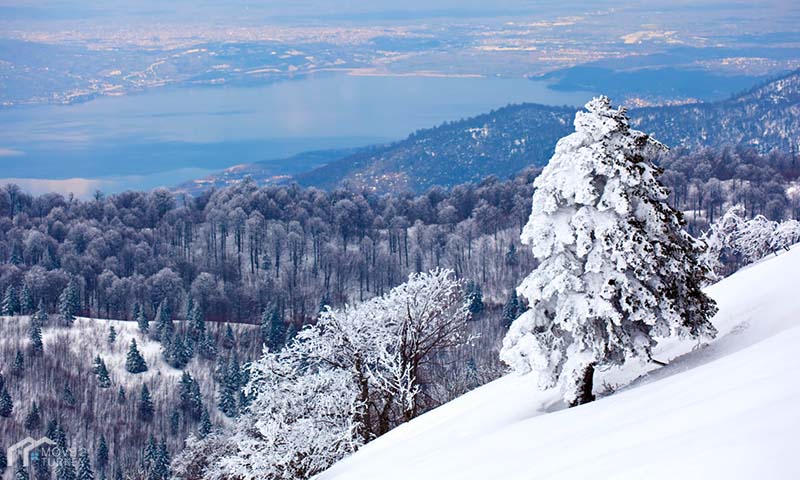 Recreational facilities at Kartepe Ski Resort
Once you enter the ski slope in Kartepe, you will see in front of you the 21 ski tracks with a length of 17 km, where the resort was created with the purpose of accommodating 3000 people at once.
Even if you do not have the skills needed for skiing, you can use the easy tracks, where everyone can have fun and have good times regardless of their skills.
It should be noted that there are training classes for beginners, so that they can engage in winter sports at the professional level.
You can also go to Kartepe in the summer. Where this mountain is a great place to spend quality time and practice some exciting sports such as horseback riding, cycling in the mountains, safari trips in hazelnut and oak forests in the region and playing football on the grass, as the Kartepe slope is one of the most popular areas for football clubs to play preparatory games before the match.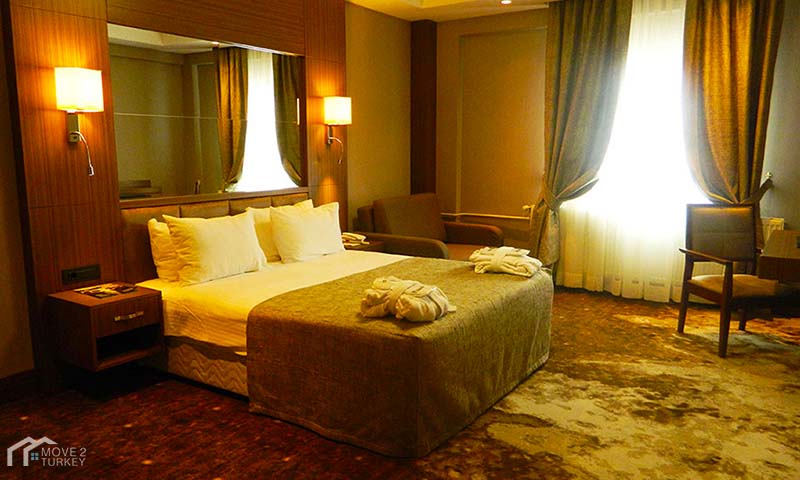 The ski resort has a hotel with a capacity of 250 rooms, 219 of which are duplexes. 29 rooms of this hotel are designed by French designers in a special way that you can book in advance for your stay and enjoy the scenic mountain views, especially the snowy nature of this mountain.
There are also local and fast food restaurants, which accommodate about 500 people, and it is one of the best local restaurants in Turkey, which we recommend foreign tourists to try as an unforgettable memory.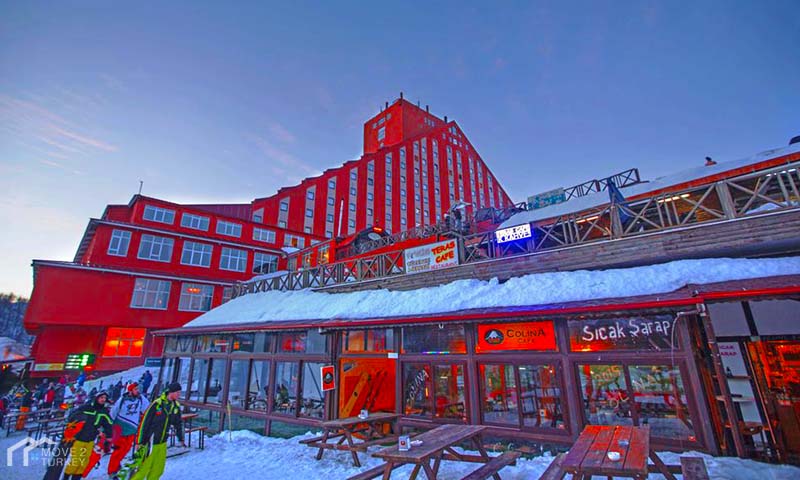 Kartepe ski resort features
Ski tracks with a capacity of about 3000 people
Luxurious hotel
Sports complex
Various ski equipment stores
Chairlifts
Restaurant
360 beds
The ability to ride a horse
Mountain bike paths
Safari trips
Football grass pitches
How to get to the Kartepe ski resort
As we mentioned, this ski slope is located 110 km from Istanbul, and access to this path from Istanbul is very convenient. The road takes about two hours by car, through the eastern gate of Izmit and on the Istanbul-Ankara highway, and then you reach Kartepe according to the signs in the road.
You might also like the hot air balloon trip in Cappadocia