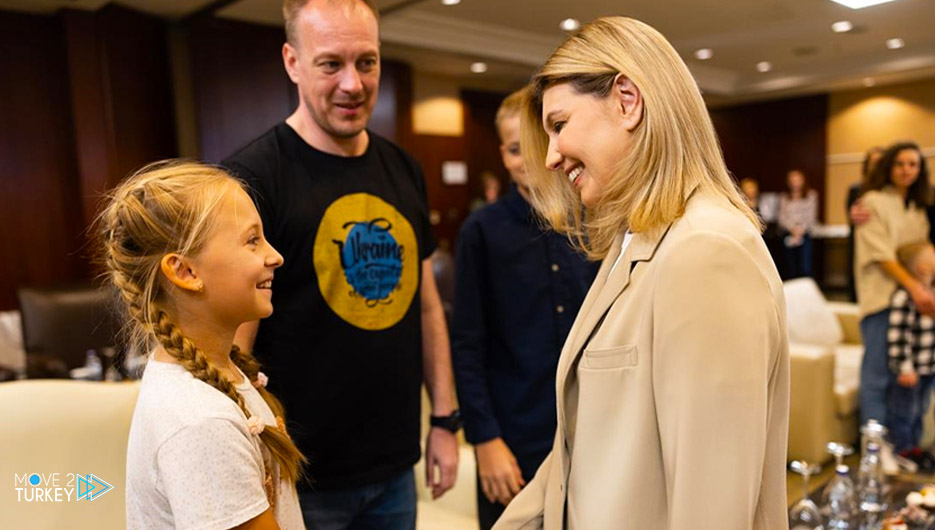 The wife of the Ukrainian President Olena Zelensky met with the commanders of the Ukrainian "Azov" battalion in Istanbul after the prisoner exchange deal sponsored by Turkey between Kyiv and Moscow.
Zelensky indicated in a tweet on Twitter that she and the head of the Ukrainian Presidential Office Andrei Yermak met with the leaders of the Azov Battalion who fought at the Azovstal plant.
Describing the leaders as "heroes of Azov", Zelensky said: "Today is an important day, but there is a long way to go. Ukraine will fight for its freedom and for everyone to return to their homes."
On the other hand, she confirmed in a video message that she posted on her account that the Ukrainian soldiers are safe thanks to the support of Turkish President Recep Tayyip Erdogan
She expressed her happiness that the Ukrainian soldiers were able to see their families months later.
On September 22, President Erdogan announced the exchange of 200 prisoners between Russia and Ukraine, mediated by Turkey, and told reporters in New York (on the sidelines of the General Assembly meetings) that the prisoner exchange was an "important step towards ending the war between the two countries."
On February 24, Russia launched a military attack on Ukraine, followed by international rejection and economic sanctions against Moscow, which require Kyiv to abandon plans to join military entities to end its operation, which the latter considers an "interference" in its sovereignty.