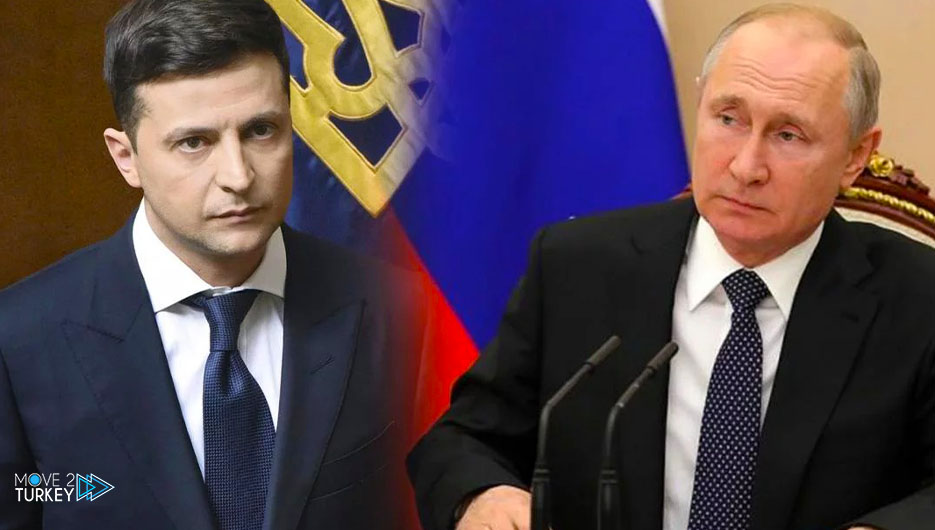 Ukrainian President Volodymyr Zelensky on Saturday called on his Russian counterpart Vladimir Putin to hold a meeting and seek to resolve the crisis.
The Associated Press reported that Zelensky said at the "Munich Security Conference 2022": "I don't know what the president of the Russian Federation wants, so I suggest holding a meeting."
Zelensky added that Russia "has the right to choose the location of the talks."
He stressed that Ukraine would continue to follow the "diplomatic path only" for a peaceful settlement, according to the agency.
There was no immediate response from the Kremlin to Zelensky's comments.
And earlier on Saturday, the pro-Russian Donetsk and Luhansk separatists announced a general mobilization against the backdrop of military tension in the Donbass region.
The general mobilization came amid a mass evacuation of women, children, and the elderly from separatist-held territories in the Donetsk and Lugansk regions to neighboring Russia.
Relations between Kyev and Moscow were strained, against the backdrop of Russia's illegal annexation of the Ukrainian Crimea on March 16, 2014, and its support for separatists loyal to it in the "Donbass".