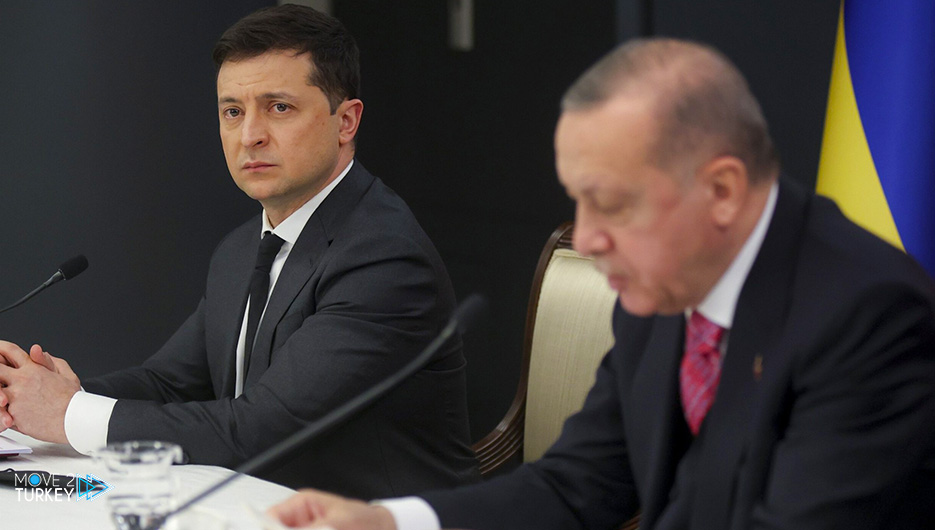 Turkish presidential spokesman Ibrahim Kalin confirmed President Recep Tayyip Erdogan's continued efforts to bring together his Russian and Ukrainian counterparts, Volodymyr Zelensky, with the aim of finding a solution to the crisis between the two countries.
In a press statement in Istanbul on Saturday, Kalin pointed out the important role that Turkey plays in de-escalation between Russia and Ukraine.
He noted President Erdogan's continued efforts to resolve the crisis between Moscow and Kiev, adding, "President Erdogan's proposal to bring together the leaders of Russia and Ukraine is in fact the most important and realistic proposal to overcome this crisis."
He confirmed that Erdogan proposed to meet with Zelensky during his recent visit to Ukraine, and presented the same proposal to Putin during a telephone conversation between them.
Kalin added that Erdogan will call Putin in the next few days, and the proposal will be presented to him again.
He said that preparations are continuing for Putin's visit to Turkey, adding, "We are in constant contact with our Russian counterparts."
"Dialogue and diplomacy should be prioritized in order to resolve the Ukraine issue, and reciprocal steps should be taken to reduce tension," he added.
The Turkish presidential spokesman stressed that the crisis in Ukraine will negatively affect everyone.
Relations between Kiev and Moscow were strained against the backdrop of Russia's illegal annexation of Ukraine's Crimea and its support for separatists loyal to it in the Donbass.
Recently, Western countries accused Russia of amassing its forces near the Ukrainian border, while Washington threatened to impose sanctions on Moscow in the event of an attack on Kiev.