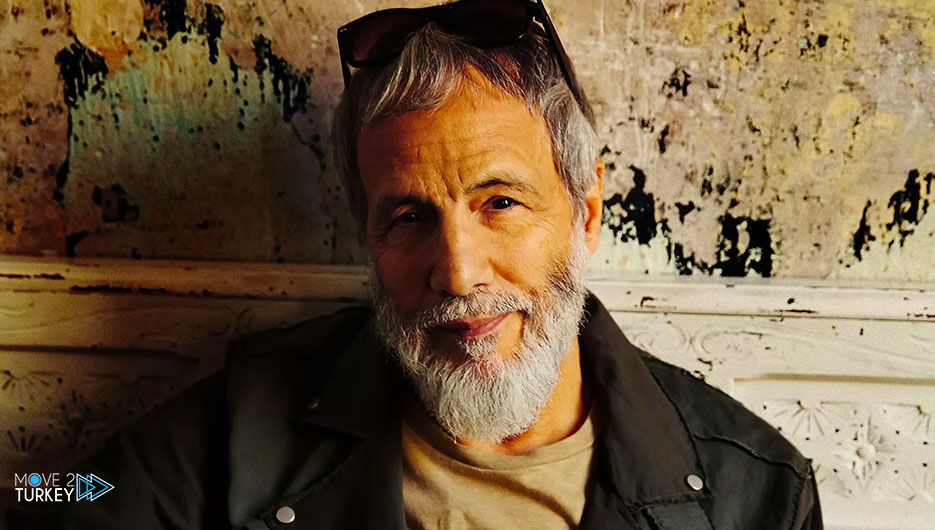 The famous British singer Yusuf Islam thanked Turkish President Recep Tayyip Erdogan for his efforts to achieve peace in different regions of the world and his support for Muslims.
Yesterday, Monday, Islam gave a concert at the Nation Conference and Culture Center in the Presidential Complex in the Turkish capital, Ankara, attended by President Recep Tayyip Erdogan.
And the head of the communications department in the Turkish presidency, Fahrettin Altun, posted on his Twitter account a video clip of Islam's speech during the concert he performed.
In his speech, Islam thanked President Erdogan for his generous support for British Muslims and for the construction of the Cambridge Mosque in the United Kingdom.
He expressed his appreciation for President Erdogan's efforts to resolve the crisis between Russia and Ukraine, asking him not to abandon efforts to find a peaceful solution on the island of Cyprus.
"I hope you will continue your precious support for the freedom of Palestine so that everyone can live in peace in the Holy Land," he added.
And last Wednesday, Islam performed his first concert in Turkey on the sidelines of the "Beyoglu Road Cultural Festival" in Istanbul.
Youssef Islam, born on July 21, 1948, is a British singer and songwriter who converted to Islam in 1977 and then changed his name to Cat Stevens.
Islam was widely known in the sixties and seventies of the last century through his albums, which achieved huge sales of about 60 million copies.