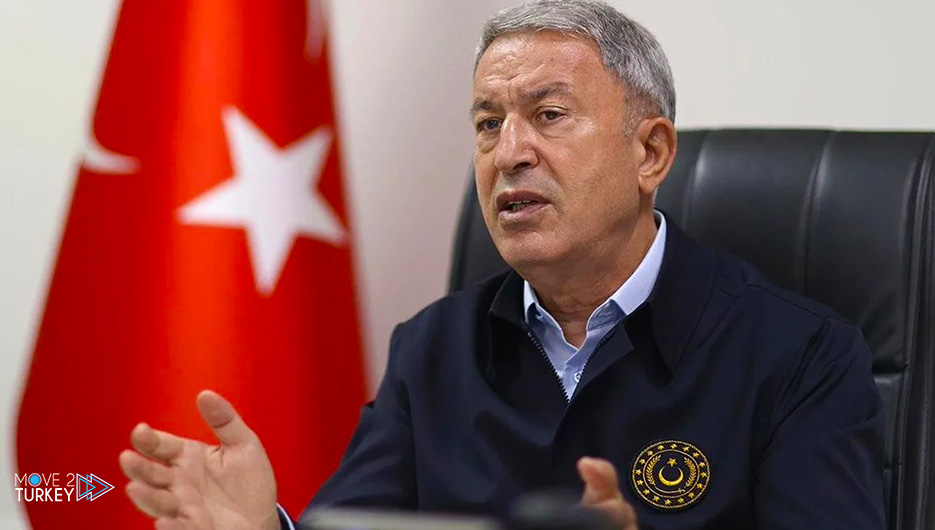 Turkish Defense Minister Hulusi Akar said that he will assess the general situation with his Israeli counterpart, Benny Gantz, during the latter's expected visit to Ankara next Thursday.
This came in statements he made yesterday, Monday, after a cabinet meeting chaired by President Recep Tayyip Erdogan.
Akar added that Gantz's visit will be the first of its kind at this level in years.
He explained that they will assess the general situation, adding: "Our policies and opinions are clear. The Republic of Turkey is a country that practices a very transparent policy. This is what we will explain to them."
And he added, "We will see what the next stage will bring us, according to the (expected) developments."
With regard to the Ukrainian grain shipment agreement, Akar indicated that it will expire on November 19, stressing that they support the extension of the agreement.
He stated that they are making efforts to discuss ways to export the accumulated grain in Russian ports as well.