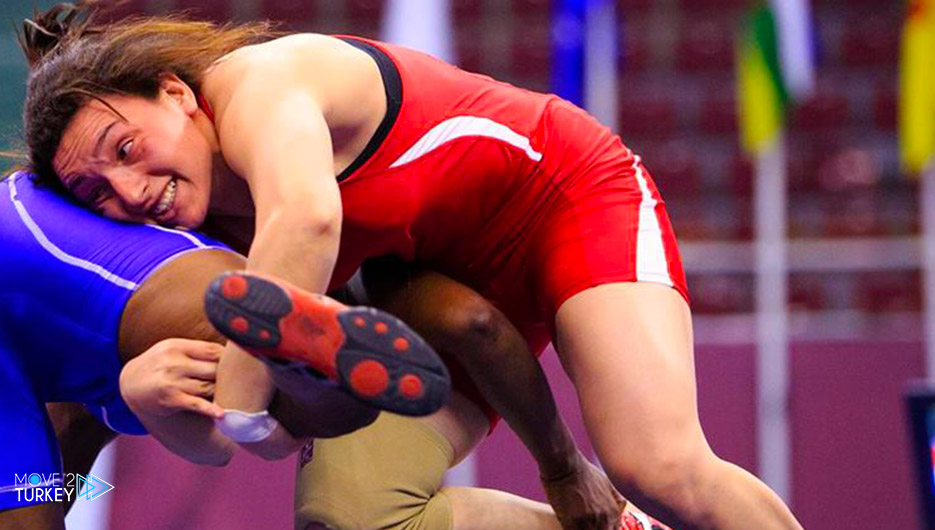 Turkish wrestler Yasmin Yegit won the gold medal at the European Wrestling Championships in the men's 76kg category on Thursday.
In the final round of the tournament, which was held in the Hungarian capital Budapest, Yegit defeated Estonian Ip Mai.
By defeating her opponent 3-1, Legit achieved her fifth career win in the adult category of the European Wrestling Championship.
Yegit had defeated Bulgaria's Maria Gerginova (10-0) in the quarter-finals and won the semi-final match against Hungarian Bernart Nagy by pressing.
Earlier on Thursday, Turkish wrestler Evin Demirhan Yavuz won the gold medal in the 50-kg European Wrestling Championships after defeating Bulgarian Miglina Georgieva.