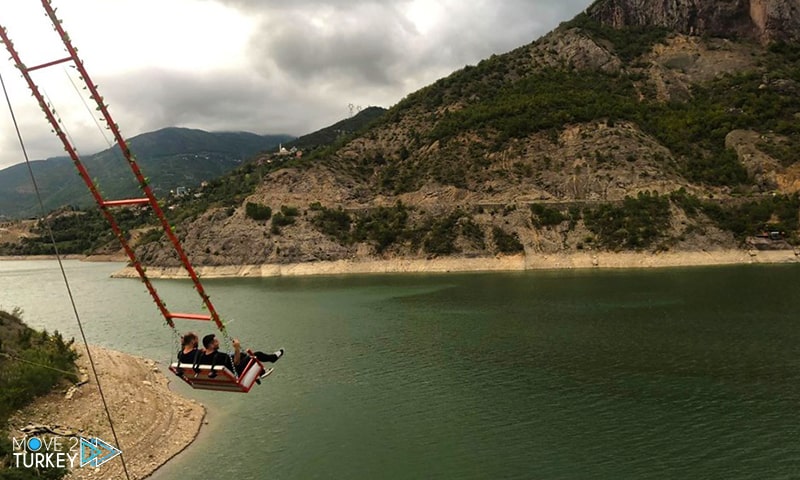 The giant swing on the shore of Lake Borçka in Turkey, on the Artvin-Borçka highway, has become one of the most favorite destinations for adrenaline fans.
This gigantic swing was created inside the Marina Tatil Köyü Artvin Sofrası Tesis facility, located 10 kilometers from the Artvin-Borçka highway, next to the famous Borçka Lake.
Read more about tourism in Turkey
The giant swing rises to a height of 18 meters up, and the people who swing on this hammock feel as if they are falling into Lake Porchka, as it gives them moments full of excitement.
The owner of the swing, Mehmet Kırcık, stated that this giant swing is the highest in the Black Sea region with a height of 18 meters. "When tourists come to Artvin, They are looking for an activity to do." Since we are a company open to innovation, after looking at some examples, we have implemented this massive swing project that would fit Artvin and would be the largest in the region. 3 people can swing at the same time on the 18m swing.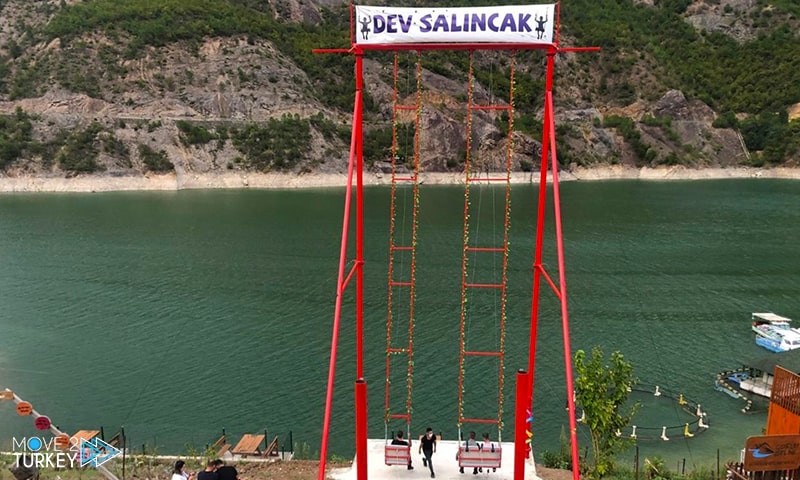 The swing works by pulling the stirrups that are attached to the swing completely securely with seat belts, using a winch, and are swung towards the lake.
The traction is done for a distance of 15 meters, and the swing moves forward by 35 meters. Along with this feature, it is unique in the Black Sea.
People who tried the Swing say they went through a lot of excitement and they'll do it all over again, different adrenaline, everyone should try this.
The owner of the giant swing also added: "I think we contribute to the tourism sector in Artvin. We are delighted to add something new to the meaning of entertainment in the Black Sea. People can come and swing safely. People who come to Artvin should not leave before boarding the giant swing."