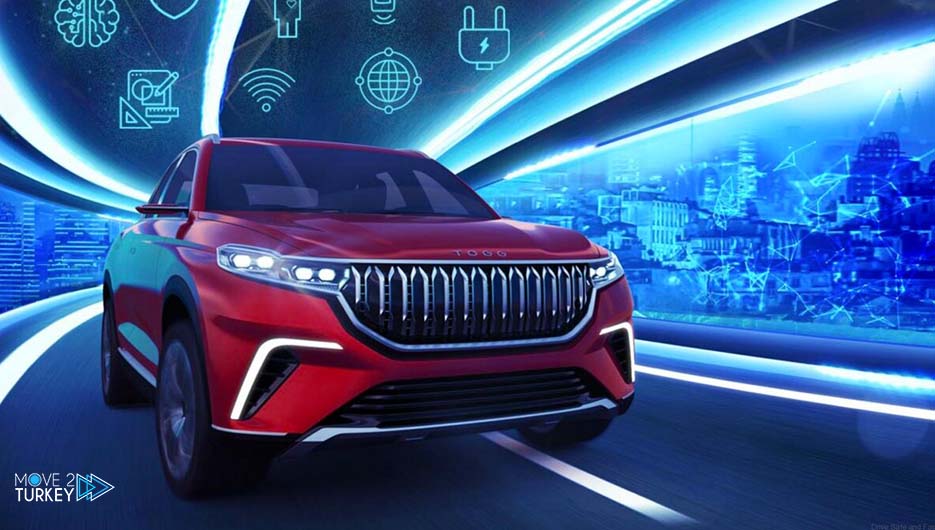 The CEO of the TOGG company, Gürcan Karakaş, announced at the unveiling ceremony of the Turkish electric car that two variants of this car with 400 and 200 hp were produced.
He also stated that the battery of this car can be charged by 80% in less than 30 minutes, and with each charge it can travel 500 km.
TOGG, which means (Turkish Automobile Initiative Group), was established with the capital of five Turkish companies.
The company says it will launch five different electric models in the next 15 years.
The price of the Turkish electric car is expected to reach 16,500 dollars.
Turkish national car is designed by an Italian studio.
This car came with a simple design, inspired by the Anatolian culture and the taste of the Turkish market, and meets the needs of the global market.
The Turkish electric car is equipped with the latest international technologies
Turkey has invested heavily in the past decade to attract car manufacturers in the world, and it is now ranked 15th among the largest car makers in the world, producing more than 1.5 million cars annually.
Car exports are now one of the most important sources of income in Turkey.
According to the Automobile Exporters Association, the country generated more than $ 28 billion in auto and parts exports in the first 11 months of 2019.