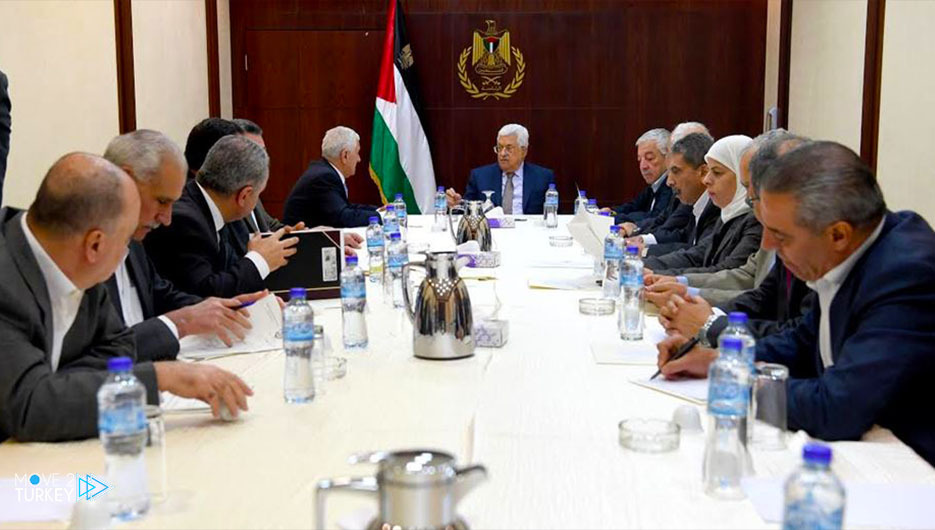 On Thursday, the Fatah Movement's Central Committee called for investing the Arab and international efforts currently exerted to stop the Israeli escalation in the Gaza Strip in finding a "political solution" that ends the occupation of the Palestinian territories.
This came in a statement at the conclusion of a meeting held by the committee (the highest body in the movement) in Ramallah (in the central West Bank) to "discuss the latest developments in the Palestinian arena."
The statement said that "resolving the Palestinian issue is the key to stability and security for the region and the world," and called on the international community to "pressure the occupation government to stop its aggressions."
He added, "Jerusalem, with its Islamic and Christian sanctities, is the center of security and stability and the key to a just and comprehensive peace based on international legitimacy decisions to establish our independent Palestinian state, with East Jerusalem as its capital."
The Central Committee considered that "Israel's continuation of its current policy will return the region to a spiral of escalation and tension."
And she emphasized President Mahmoud Abbas's position that "the de-escalation (in Gaza) should include the continued Israeli aggression against Jerusalem."
Especially in Al-Aqsa Mosque and the Church of the Holy Sepulcher, and stopping the expulsion of our Jerusalemite people from their homes, in addition to stopping the crimes of extremist settlers against our people in the West Bank.
On April 13th, the situation in the Palestinian territories exploded as a result of the "brutal" Israeli attacks in the occupied city of Jerusalem.
Especially the Al-Aqsa Mosque and the Sheikh Jarrah neighborhood, in an attempt to evacuate 12 Palestinian homes and hand them over to settlers. Then the tension moved to the West Bank, and turned into a military confrontation in the Gaza Strip.
At dawn on May 21, a ceasefire between the Palestinian resistance factions in Gaza and Israel took effect, after fighting that lasted 11 days, and the Israeli aggression on the Palestinian territories resulted in 287 martyrs, including 69 children, 40 women and 17 elderly, along with more than 8,900 wounded.