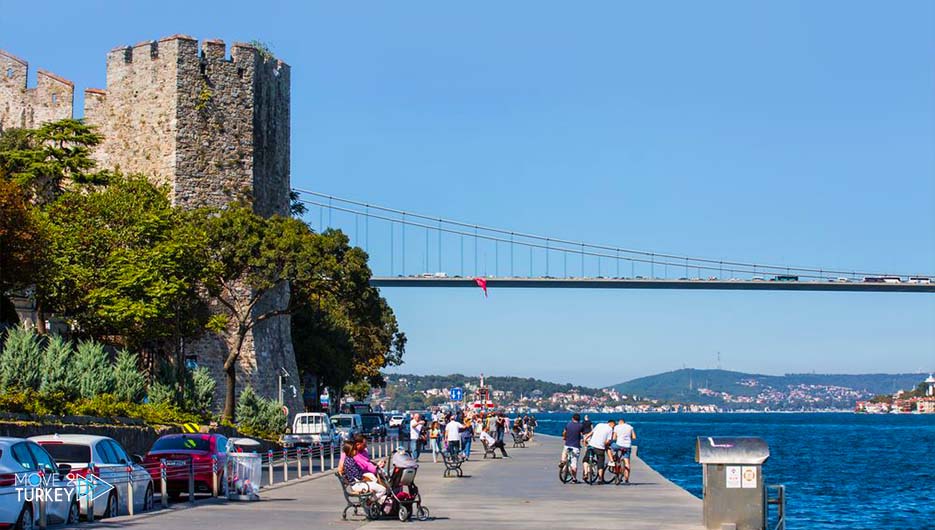 Besiktas is one of the oldest neighborhoods in Istanbul. This region is located on the European part of the Bosphorus. It is considered one of the most famous and vital areas in the European section of the city.
It contains everything a tourist can do from a bazaar, fish market, cultural and artistic activities, nightlife, shopping malls, historic buildings and a soccer club to beachside recreation, places to eat, and ferry docks.
If you are planning to travel to Istanbul, we recommend that you visit this neighborhood and enjoy its traditional atmosphere.
Here's what you need to know about Besiktas in Istanbul.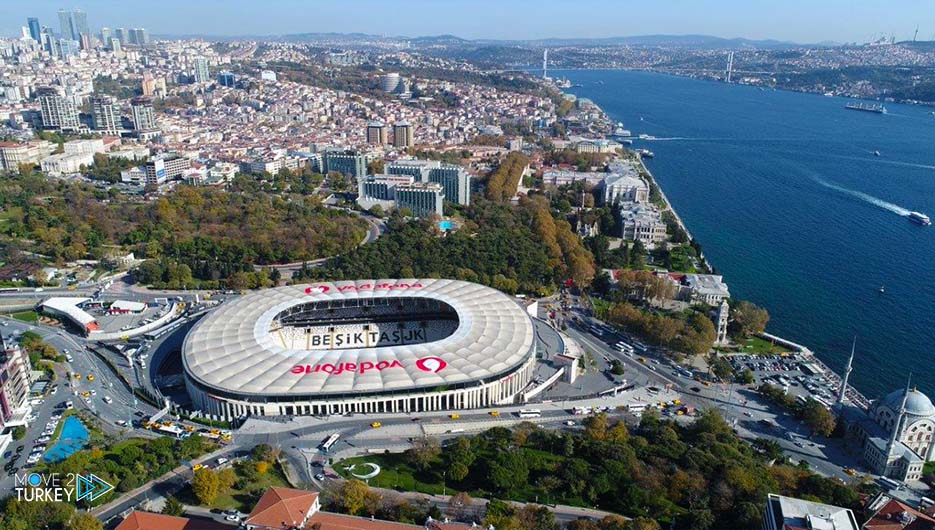 About Besiktas, Istanbul
Besiktas is the center of culture, arts and education in Istanbul, and it is also the most valuable region of the Bosphorus with the neighborhoods of Ortakoy, Arnavutkoy and Bebek.
Besiktas is also a wonderful area where you can see Istanbul live in the best way, as well as being one of the most important transportation centers, as it hosts many Ottoman monuments.
History of Besiktas
During Byzantine rule, Beşiktaş was a small neighborhood outside the city wall known as a small village with a small population.
During the Ottoman rule, this neighborhood became an ideal place for boat mooring.
Most of the people built their homes in this neighborhood and the wealthy built their palaces and fishing grounds here.
During the eighteenth century, during the era of the Ottoman Empire, Dolmabahce Palace, the administrative center of Besiktas, was established, and the neighborhood grew and became one of the most prominent areas of the city.
Things to do and see in Besiktas, Istanbul
Wandering around Besiktas Square, watching the crowd, resting, and drinking tea or coffee in the various cafes near the sea in the company of the Bosphorus is one of the best things you can do in Besiktas.
Besiktas Turkish Club Square and Besiktas Market area are among the busiest places, as they are filled with a variety of wonderful cafes and restaurants with beautiful views of the Bosphorus.
You may also want to visit a variety of palaces, such as Yildiz Palace, the famous Dolmabahce Palace, and Ciragan Palace, and many museums, the most important of which is the Istanbul Museum of Painting and Sculpture.
Besiktas Square
Besiktas Square is one of the most amazing places with a variety of cafes, restaurants and shops.
It is very interesting to spend time in the square surrounded by restaurants and cafes overlooking the Bosphorus and watching the wonderful views of the Bosphorus from the coast of Besiktas.
The famous Maritime Museum and Cemetery Barbaros Hayrettin Pasha are also located next to Square Besiktas near the sea.
Besiktas bazaar
Beşiktaş bazaar is a very lively place in the heart of Beşiktaş, you can spend some time in this area which includes a lot of bookstores, designer stores, fish market, grocery stores, restaurants, cafes, bars, and more.
Beşiktaş pier
The historic Besiktas Pier, with its architecture, is definitely worth visiting!
The tiles made by the architect Ali Talat Bey (1869-1922) on the front façade of the sidewalk are very attractive and impressive.
You will find many public ferries that take you to Üsküdar and Kadikoy on the sidewalk.
Naval Museum
The Naval Museum is a wonderful museum located in Besiktas and houses a collection of more than 20,000 pieces related to Turkish maritime history, and the decorated boats of the Ottoman Sultans also receive the most attention.
After visiting the museum, you can spend a wonderful day in Besiktas, wandering and resting in the many cafes overlooking the Bosphorus.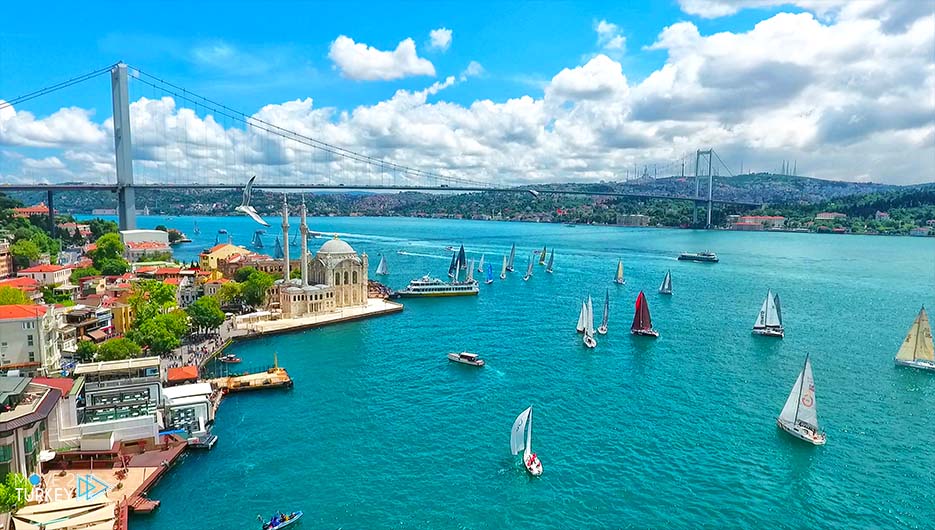 Dolmabahce Palace
Dolmabahce Palace is one of the most visited tourist attractions in Istanbul, which was built by the Ottoman Sultan Abdulmejid I in 1853.
The palace is located on the banks of the Bosphorus and features a dazzling view of white marble and European Baroque architecture and oriental touches, the interior of the palace was decorated in a way that reflects the greatness of the era.
Yildiz Palace
Yildiz Palace is a beautiful palace located on the hillside overlooking the Bosphorus, between Beşiktaş and Ortakoy, and covers an area of ​​500,000 square meters.
The palace consists of suites, kiosks and villas from the nineteenth century distributed in a beautiful garden.
Yildiz Park
Yildiz Park is one of the most beautiful parks in Istanbul, consisting of many beautiful waterfalls and ponds, as well as wonderful gardens and trees, some trees over there are about 400 years old.
It is one of the best parks in Istanbul, as spending a wonderful day in the park, walking and resting in cafes and restaurants will make you feel calm and relaxed.
Ciragan Palace
Located between Besiktas and Ortakoy, Ciragan Palace is one of the most famous palaces and attracts people's attention with its amazing beauty like Dolmabahce Palace.
The construction of the palace was completed in 1974 during the reign of Sultan Abdulaziz.
Today the Ciragan Palace is a luxury hotel, and breakfast is also available every Sunday, but it's a little expensive.
Ihlamur Valley
Located between the Yildiz and Nişantaşı neighborhoods behind the back hills of Besiktas, Ihlamur Pavilion is one of Istanbul's most beautiful suites with a stunning structure.
We recommend you to visit Ihlamur Pavilion which was used by Sultan Ahmed III as a private garden, and have a nice breakfast in its cafe.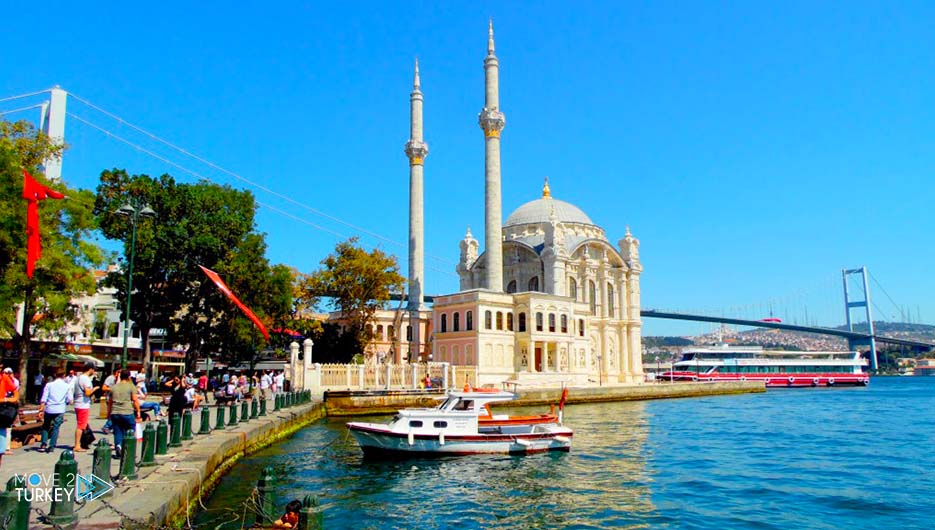 Ortakoy
One of the favorite seaside neighborhoods of Beşiktaş, Ortakoy, adjacent to Beşiktaş, is famous for its colorful bazaar and narrow streets with lots of cafes and shops and a lively atmosphere.
Ortakoy is also one of the most popular meeting points for both tourists and locals.
With its popular nightlife activities, bars, pubs and clubs, and its beautiful square overlooking the Bosphorus with a variety of cafes and restaurants.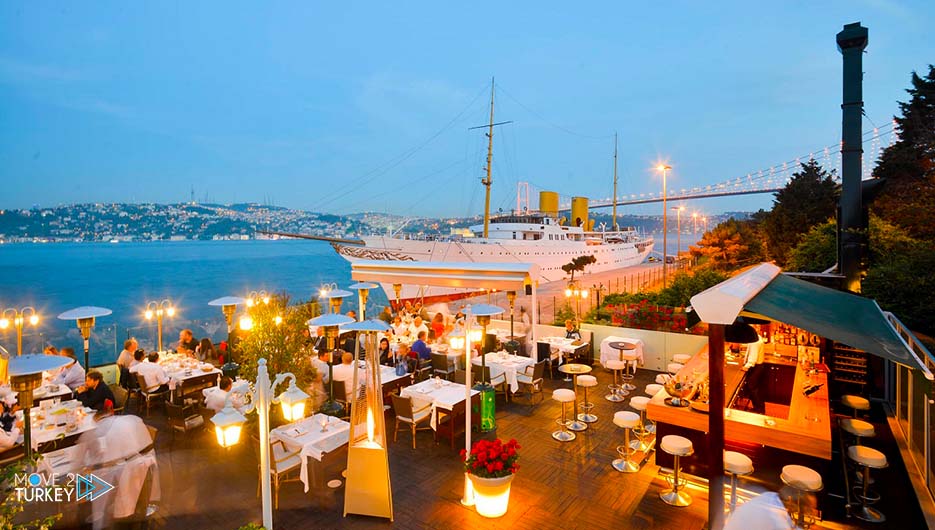 Eating out
Beşiktaş stays lively for 24 hours, offering a wide range of fine dining restaurants to local restaurants and cafes that both tourists and locals go to.
You can find all kinds of Turkish and international food, drinks and cuisine according to your taste in Besiktas.
On the coast, you can find several wonderful tea gardens, cafes and restaurants, as well as in other popular areas such as the Besiktas market zone and restaurants behind the Besiktas fish market and Barbaros Street.
Educational, cultural and artistic facilities in Besiktas
18 art galleries
12 theater halls
8 cinemas
Bogazici University
Galatasaray University
Yildiz Technical University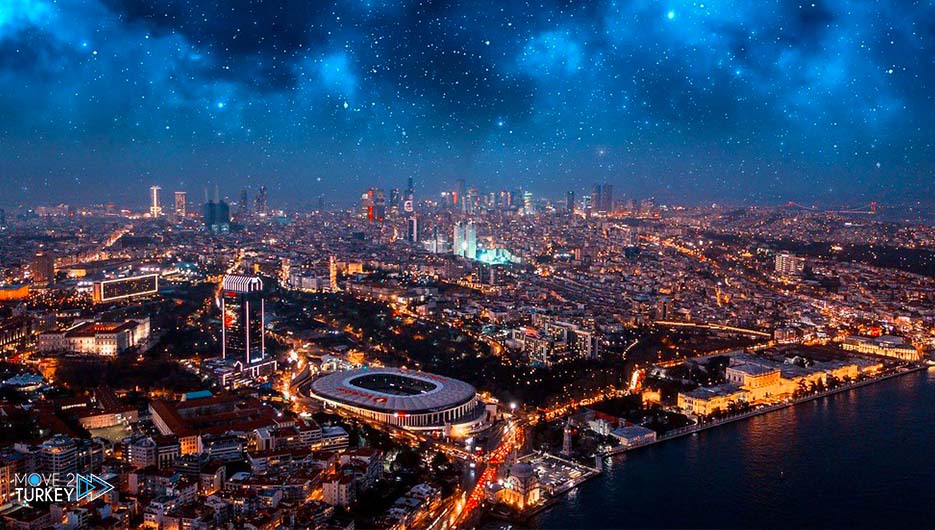 Nightlife in Besiktas
The nightlife in Besiktas is very lively, the coast of Besiktas, Akaretler, and the market zone of ​​Beşiktaş are popular areas.
You may find here a large selection of cafes, bars, bistros, live music bars and nightclubs.
Where to stay?
As for housing, Besiktas has a wide range of accommodations from budget apartments, from two- to five-star hotels.
The Royal Suites Hotel, Cheya Hotel and Meydan Besiktas Hotel are some of the most popular hotels in Besiktas.
How to get to Besiktas?
Getting to Besiktas is very easy as it is one of the most popular centers for both tourists and locals in Istanbul.
It is possible to reach Besiktas by public transport, by:
Ferries from Kadikoy.
By boat or ferry from Uskudar.
From Taksim via dolmus, taxis or public buses.
From Sultanahmet and Eminonu by the Bagcilar-Kabatas tram line then walk for 10 minutes.
To get to Besiktas, from Istanbul's new airport or Sabiha Gokcen airport, you can take the Havaist airport shuttle for 18 Turkish liras per person, or take a taxi with a minimum of 130 Turkish liras.