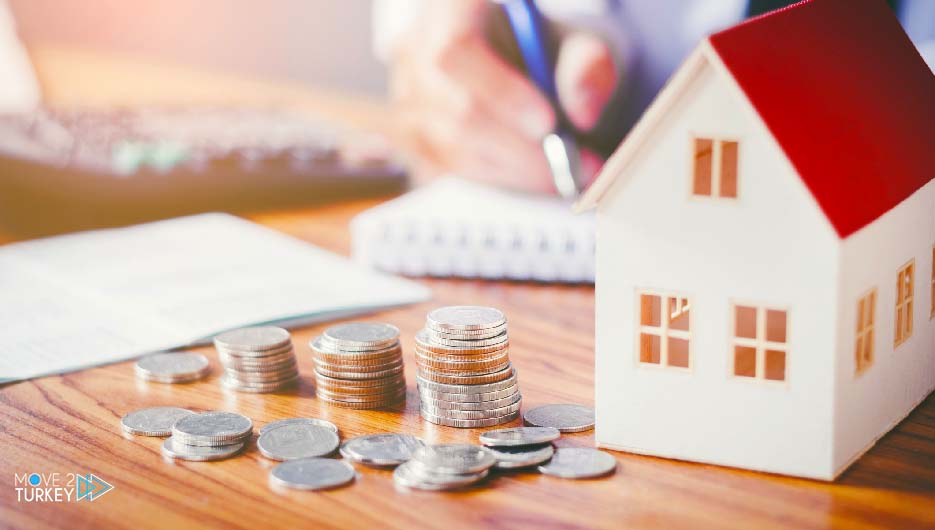 Recently, there has been a significant increase in apartment prices in Turkey.
Foreigners wishing to buy a house in Turkey should know that the purchase is not only made by paying the price of the property only, as there are additional costs (not large) that must be paid to complete the purchase process perfectly.
So what are the costs to pay when buying a home?
Real estate consultant cost:
If the home was purchased in Turkey through a real estate agent, the cost of real estate consultancy services must be paid.
The cost of services received by real estate consultants is determined within the scope of the regulations on real estate trade.
Accordingly, real estate consultants can charge a service cost of 2% + VAT (18%) from the seller and buyer.
However, most often, by negotiating these amounts, it can be paid in smaller amounts.
(Keep in mind that we at Move 2 Turkey do not charge any commission from people wishing to buy a property in Turkey)
Earthquake insurance (DASK):
One of the costs of buying a home in Turkey is compulsory earthquake insurance (DASK).
This insurance is required to document the title deed transfer transactions (Tapu).
DASK insurance policies should also be used when selling the house again by the new owner.
Capital Turnover:
During the process of buying a home in Turkey, the cost of the revolving fund is required to be paid by citizens.
The amount of the Tapu Fund is determined annually by the relevant institutions.
Citizens pay this fee to the Land Registry during the title deed transfer process.
As of 2022, the price of the revolving fund was 385 TL.
Property tax:
Although it is not paid outright when buying a home, one of the expenses that must be paid is property tax. It is a tax that is paid in two installments each year.
The cost of transferring the title deed (Tabu):
Another cost that those who want to buy a house in Turkey incur in house relocation transactions is the cost of the title deed.
As per 2022, the cost of transferring the title deed is 4% of the sale price.
This amount is divided equally between the buyer and seller, i.e. 2% and 2%.
Reconstruction, environmental cleaning tax, utility subscription costs:
If the purchased home is not new, there may be situations that require renovation in that home.
Which may create an additional cost for reconstruction.
The environmental clean-up tax, also known as the waste tax, is paid annually to homes.
Finally, subscriptions must be started to connect electricity, water and natural gas to the house.
A small special deposit is required for all these subscriptions.