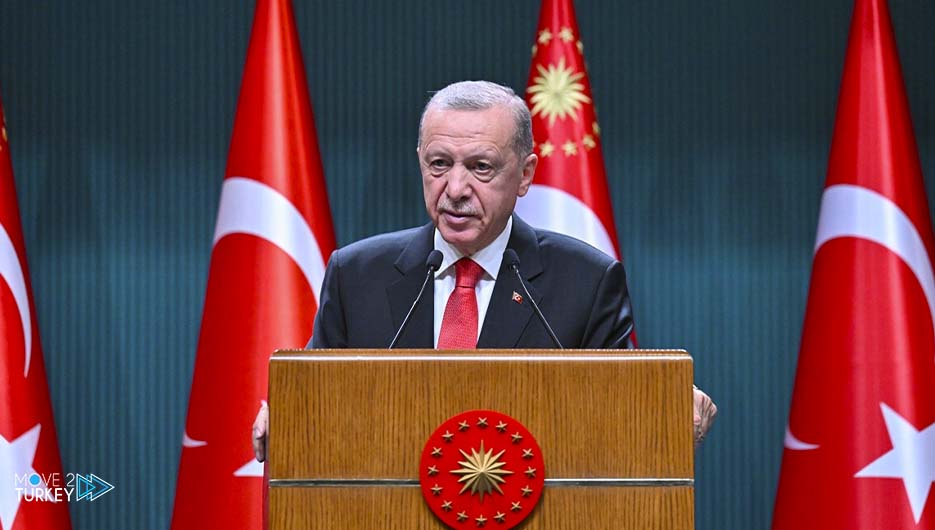 Turkish President Recep Tayyip Erdogan confirmed that his country had intensified measures against human smugglers and prevented the entry of hundreds of thousands of irregular migrants.
This came during the graduation ceremony of the Turkish Gendarmerie Academy and Coast Guard officers in the capital, Ankara.
Erdogan said, "We have intensified the measures taken against people smugglers inside the country and on the border line."
He continued, "Since the beginning of this year, we have prevented 143,000 irregular migrants from entering Turkey."
He noted that while all kinds of measures are being taken against irregular immigration, Turkey welcomes its foreign guests who contribute to the Turkish economy.
"We cannot allow racism and xenophobia, which has no place in our history, culture and beliefs, to spread in our society," he stressed.
He added that Turkey will not allow a few ignorant people to tarnish the clean record of Turkey, which has been a refuge for the oppressed and oppressed for centuries.
On the fight against terrorism, the Turkish president stressed that there is no way for terrorists to do anything but surrender to Turkish justice or face the iron fist of the Turkish state.
He pointed out that participation in terrorist organizations has decreased to its lowest levels, pointing out that 45 people fled from the separatist terrorist organization recently and returned to their families.
In addition, 32 terrorists surrendered to the Turkish security forces through persuasion during the last two and a half months.