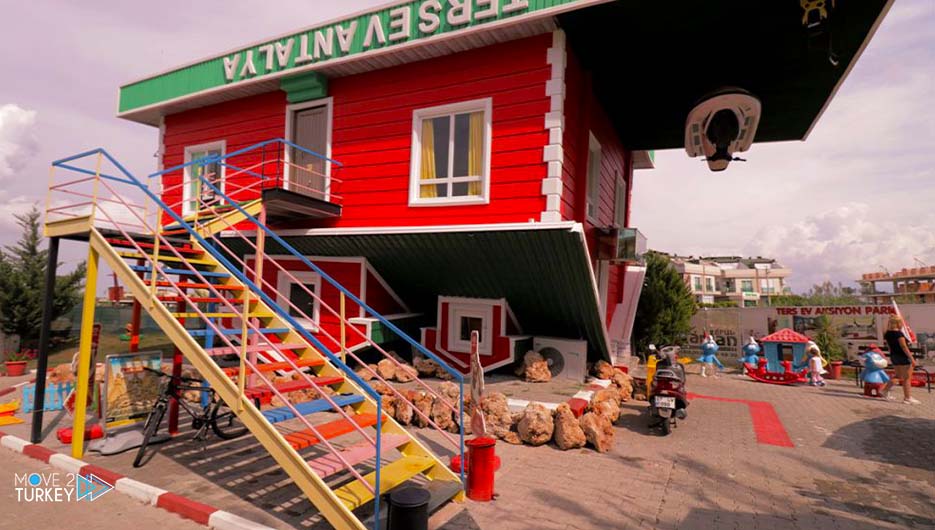 The "Inverted House" in Antalya, southern Turkey, received about 9,000 tourists within 7 months.
The inverted house is located in the resort of "Kemer" in Antalya, and gives visitors the opportunity to see furniture and all household items hanging from the ceiling.
The mayor of Kemer Necati Topaloglu said that about 9,296 people visited the Upside Down House during the first 7 months of this year, including 2,616 foreign tourists.