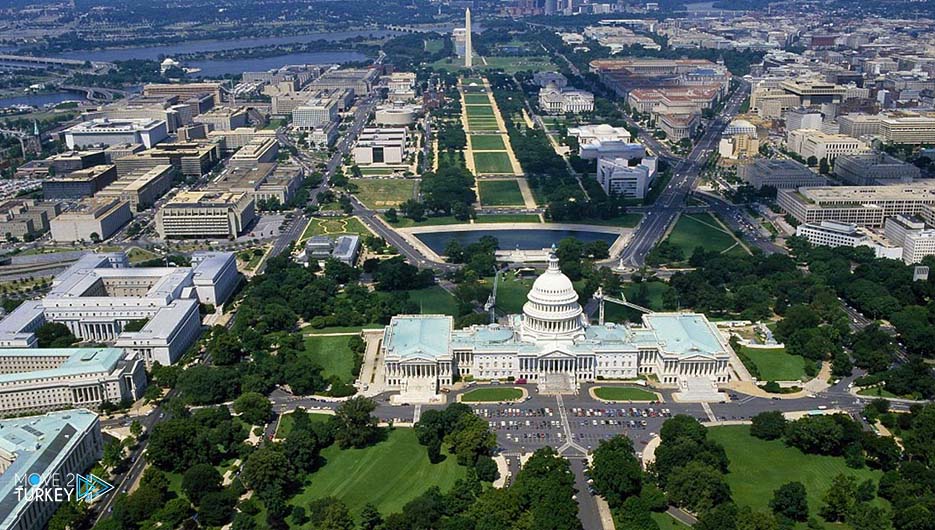 The United States announced Friday that it will reopen its doors to fully vaccinated foreign travelers starting November 8.
White House assistant spokesman Kevin Munoz said in a tweet on his Twitter account that the decision would apply "to both the air and land borders."
He added that the new travel policy that requires full vaccination against the coronavirus for foreign travelers is guided by the rules of public health protection, and is "strict and consistent."
On September 20, the administration of US President Joe Biden announced that it would lift the travel ban previously imposed by former President Donald Trump.
Starting in early November for travelers who have been fully vaccinated, it did not give a specific date.
But the White House indicated at the time that in addition to a full vaccination, foreign travelers would also have to show a negative coronavirus test result taken within three days before their departure.
In March 2020, the Trump administration imposed an international travel ban as the coronavirus pandemic spread to the country.
The ban was lifted from some European countries and China before it was expanded to other countries, including South Africa and Brazil.
Friday's White House announcement resulted in a rise in airline shares, with "American Airlines", "Delta" and "United Airlines" companies recording gains of more than 1 percent.