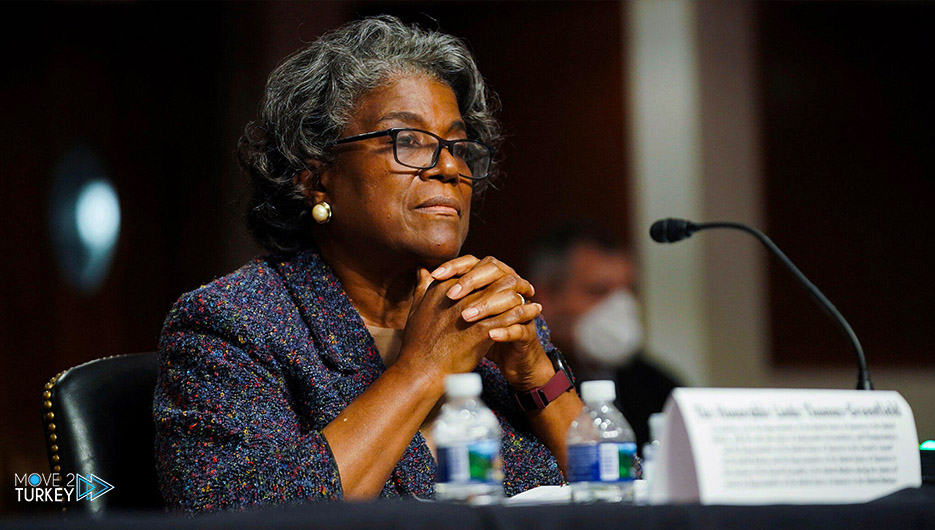 The US Ambassador to the United Nations, Linda Thomas Greenfield, thanked Turkey for hosting millions of Syrian refugees and supporting the independence and territorial integrity of Ukraine.
This came during her meeting with Turkish Deputy Foreign Minister Sedat Unal on the sidelines of an international conference to support Syria in Brussels, according to a statement issued by the US representative's office.
And she stressed the need to continue providing aid to the Syrian people through the Turkish gateway to Jilu Gozo.
She also thanked Turkey for hosting 3.7 million Syrian refugees on its soil.
She stressed that the return of Syrians to their country must be voluntary, safe and honorable.
She also thanked Turkey for its support for Ukraine's territorial integrity and sovereignty and for standing by its people.