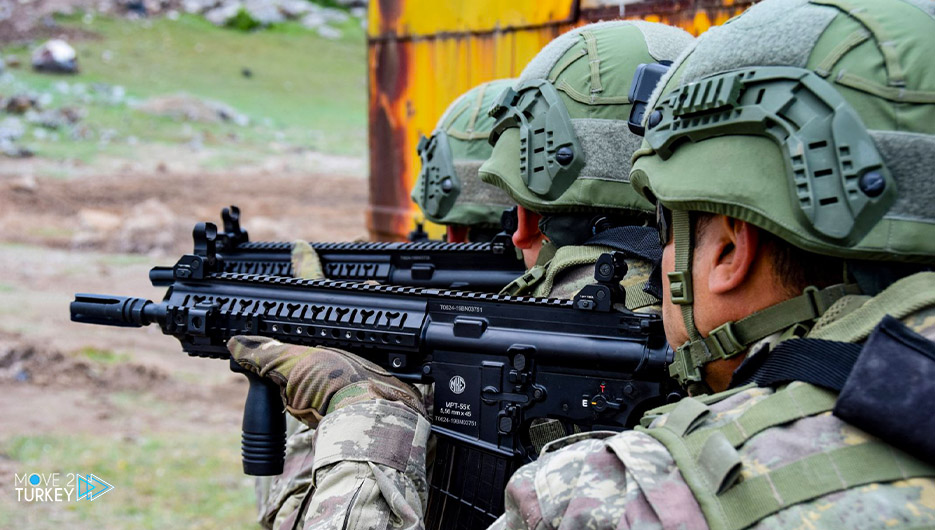 On Wednesday, the Turkish Ministry of Defense announced the neutralization of 10 PKK/YPG terrorists in northern Syria.
The ministry stated in a statement that the neutralization of the terrorists took place in the areas of the "Peace Spring" and "Euphrates Shield" operations.
The statement indicated that Al-Muhaiden were preparing to carry out terrorist acts in the two mentioned areas.
The ministry stressed that the Turkish armed forces are continuing their operations to destroy terrorist hideouts in northern Syria.
It is noteworthy that the Turkish forces, in cooperation with the Syrian National Army, carried out the "Euphrates Shield" and "Peace Spring" operations in northern Syria against the "ISIS" and "PKK/YPG" organizations, during which they cleared thousands of kilometers of land from terrorists and provided an opportunity for thousands of Syrians. To return to their lands and live there safely.