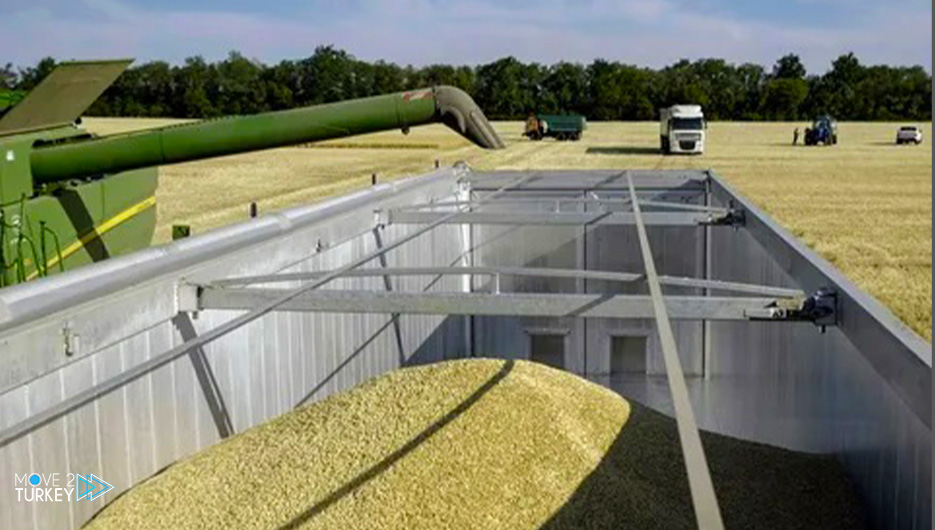 The United States of America renewed its praise for Turkey's role in reaching an agreement to ship grain from Ukrainian ports with the aim of "alleviating world hunger."
"We will work with our partners in the world to ensure that Moscow takes responsibility for implementing the agreement," State Department spokesman Ned Price said in a press conference, details of which were published on the ministry's website on Monday.
Price stressed that his country "will continue to coordinate closely in this regard with Ukrainian President Volodymyr Zelensky, the Government of Ukraine, United Nations Secretary-General Antonio Guterres and our Turkish allies, who played an active role in concluding the agreement."
On Russia's attack on the Ukrainian port of Odessa, a day after concluding the long-awaited agreement to resume food exports from three Ukrainian ports on the Black Sea, including Odessa, the US official said the attack "undermines Moscow's credibility."
"The attack on Odessa also highlights – we believe – that Moscow continues to act in ways that intentionally prevent food from reaching many of the world's poorest people… those suffering the worst effects of food insecurity as the crisis of Moscow's invasion of Ukraine deepens," he said.
Price concluded by saying, "We are clear about moving forward, we know that the world will be watching, and we still expect the implementation of the Black Sea Agreement, knowing that it needs endurance to alleviate hunger in the world."
On Sunday, the Russian Foreign Ministry announced that a Ukrainian military boat had been hit Saturday in the port of Odessa with "high-precision missiles".
On July 22, under the patronage of President Recep Tayyip Erdogan and United Nations Secretary-General Antonio Guterres, a signing ceremony took place in Istanbul for the "Document on the Initiative for the Safe Shipping of Grain and Foodstuffs from Ukrainian Ports" between Turkey, Russia, Ukraine and the United Nations.
The agreement guarantees securing exports of grain stuck in the Ukrainian ports on the Black Sea (Eastern Europe) to the world.
Many countries in the world are suffering from a grain crisis as a result of the inability of cargo ships to leave Ukrainian ports due to the war that has erupted since February 24.