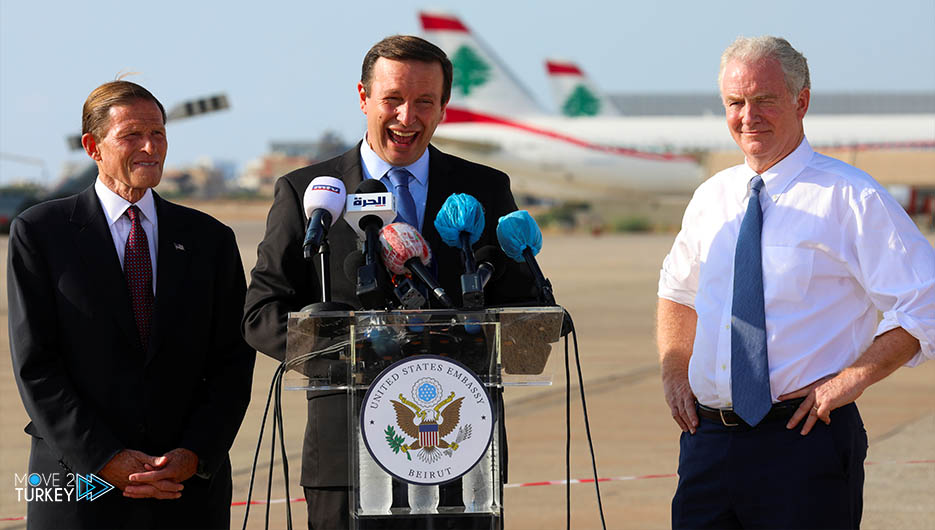 An American senator announced on Wednesday that his country is working to solve the fuel crisis in Lebanon, considering that there is no need to rely on Iranian fuel.
This came in statements by Senator Edward Murphy after a one-day visit by a delegation from the US Congress to the Lebanese capital, Beirut.
On August 19, the Lebanese "Hezbollah" (close to Tehran) announced the arrival of an Iranian fuel ship to the country.
Later, a second ship arrived in light of a financial crisis that made it impossible for Beirut to provide foreign exchange for importing fuel.
The US official said, "Any fuel that is transported is subject to sanctions, and Washington is looking for a way to do that (transferring oil to Lebanon) without sanctions."
In a related context, Murphy said that "it is not allowed not to form a government."
About the delay in forming a new government in Lebanon, more than a year after the resignation of Hassan Diab's government, which is currently in charge of the business.
During the visit, the US delegation met Lebanese President Michel Aoun and Parliament Speaker Nabih Berri.
As well as the Prime Minister in charge of forming the government, Najib Mikati, and the Army's Chief of Staff, General Joseph Aoun.
The delegation, made up of Democratic senators, will head to Israel after leaving Beirut, according to Lebanese media.
There was no comment from "Hezbollah" on the US official's statements until 16:55 (GMT).
On July 26, President Aoun assigned Mikati to form a government to succeed the caretaker government, which resigned 6 days after the explosion of Beirut Port on August 4, 2020.
The delay in forming a government worsens the situation in a country that has been suffering since late 2019 the worst economic crisis in its history.
This led to a financial and livelihood collapse, rising poverty rates, and a scarcity of fuel, medicine, and basic commodities.