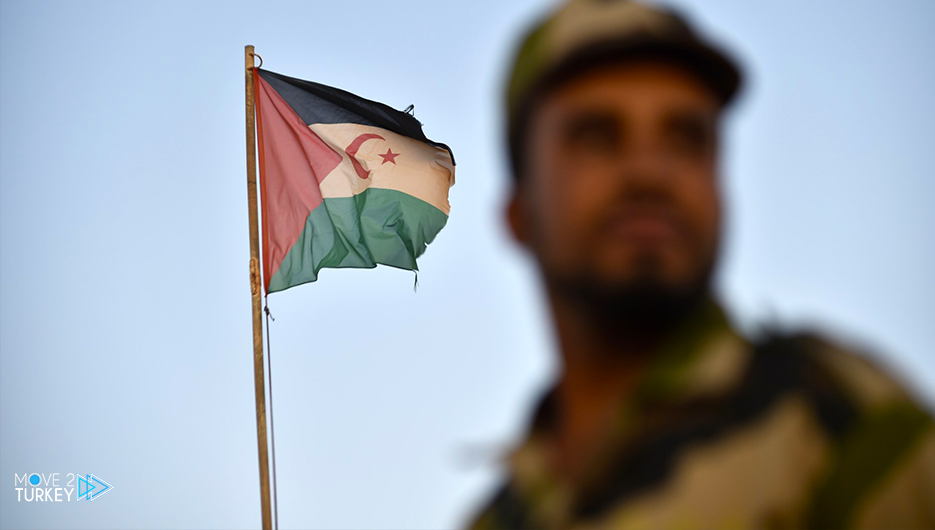 The delegates of Morocco and Algeria to the United Nations exchanged criticism regarding the disputed territory of the Sahara between Rabat and the Polisario Front.
This came on Monday evening during the meeting of the Committee on Political and Decolonization Issues (Fourth Committee) in the General Assembly of the International Organization in New York.
The UN meeting lasted more than two and a half hours regarding the Sahara region, around which Morocco proposes extensive autonomy.
Under the sovereignty of Rabat, while the "Polisario" is calling for a referendum for self-determination, a proposal supported by Algeria.
Morocco's permanent representative to the United Nations, Ambassador Omar Hilal, considered during the meeting that the Sahara region "was and will remain Moroccan."
In his turn, Algeria's permanent representative to the United Nations, Ambassador Nadir Arbaoui, said in his speech that "the solution we propose represents the only solution for the Sahara region (in reference to the referendum)."
The Algerian ambassador accused the Kingdom of Morocco of "striving to incite world public opinion regarding the Sahara region."
It is working to change the topic of decolonization and decolonization, which is the main topic we are discussing in this committee."
The Sahara issue began in 1975 after the Spanish occupation ended its presence in the region.
To turn the conflict between Morocco and the "Polisario" into an armed conflict, which continued until 1991 and was stopped by the signing of a cease-fire agreement.
The Polisario declared the establishment of the "Sahrawi Arab Republic" unilaterally in 1976, and some countries partially recognized it.
But it is not a member of the United Nations, and in return, Morocco worked to persuade many of these countries to withdraw their recognition of it at later periods.
Recognition by the African Union in 1984 led to Rabat's withdrawal from the African Organization.
Rabat insists on its entitlement to the territory of the Sahara, and proposes as a solution to the issue expanded autonomy under its sovereignty.
Meanwhile, the "Polisario" demands the organization of a referendum to decide the fate of the region.
It is a proposal supported by Algeria, which shelters displaced people fleeing the region after Morocco regained it following the end of the Spanish occupation.
Last August, Algeria severed its relations with Morocco due to what it called a "continued hostile campaign against it."
After that, it banned Moroccan flights over its airspace, and the contract for the gas pipeline passing through its territory to Spain was not renewed.
At that time, Rabat rejected the Algerian accusations and considered them "false and absurd justifications."