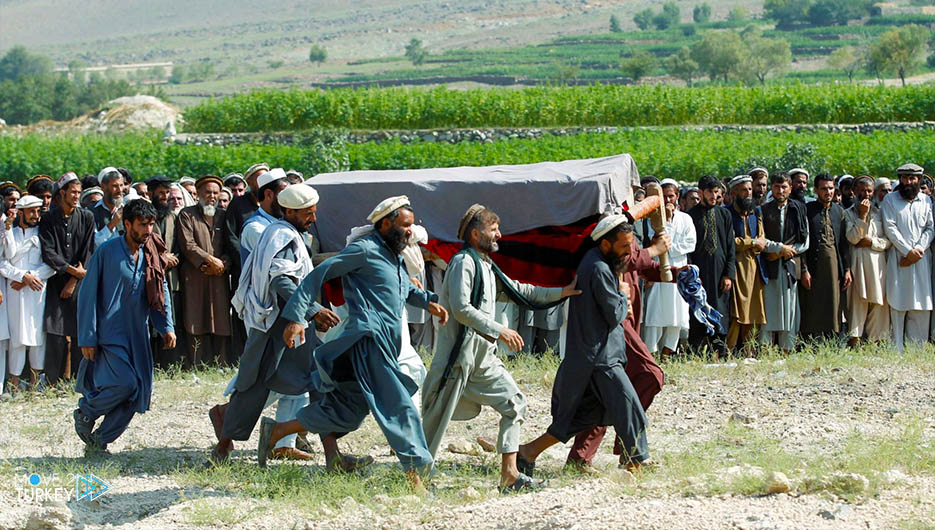 On Tuesday, the United Nations announced that more than 40 civilians were killed and 118 wounded in Lashkargah, the capital of Helmand Province, southern Afghanistan, during the past 24 hours.
This came in a press conference held by the spokesman for the Secretary-General, Stephane Dujarric, at the permanent headquarters of the International Organization in New York.
"The UN mission in Afghanistan told us that the Taliban's ground offensive and the Afghan National Army's airstrikes are causing the most damage," Dujarric said.
He continued, "The mission expressed grave concern about the indiscriminate shooting and damage to health facilities and civilian homes."
Dujarric added: "The mission called on all parties to do more to protect civilians, otherwise the situation will become catastrophic."
He noted that UNHCR Afghanistan continues to provide emergency assistance to families newly displaced by violence, as nearly 360,000 have fled their homes this year due to the conflict.
Several regions in Afghanistan, including Helmand Province, have witnessed violent battles between Taliban and Afghan forces for several weeks.
And on Monday, the Afghan Ministry of Defense announced that 455 Taliban militants were killed and 232 others were wounded in security operations in several states in just 24 hours.
Since the beginning of last May, the level of violence in Afghanistan has escalated with the start of the final stage of the withdrawal of US forces.
By order of President Joe Biden last April, it is scheduled to be completed by August 31.