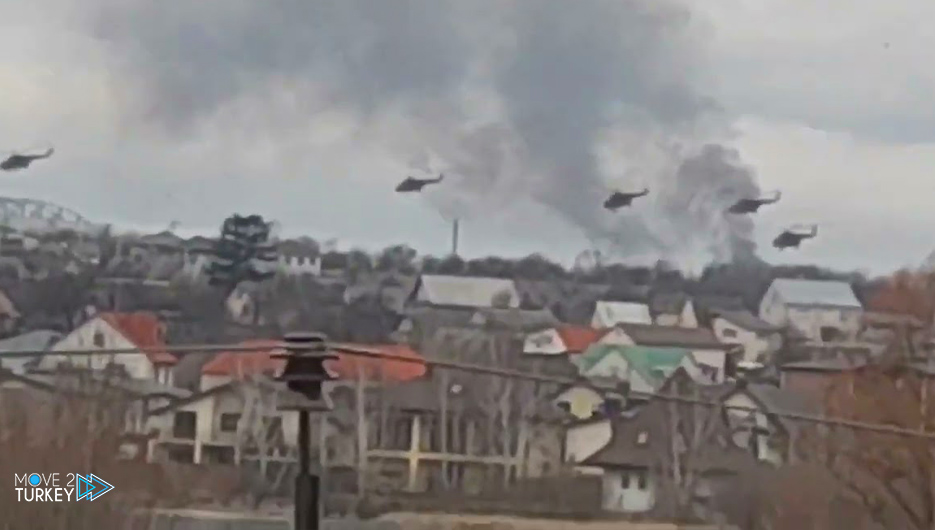 On Thursday, the Ukrainian armed forces announced the downing of two Russian helicopters in the Gostomel region, near the capital, Kyiv.
The State Emergency Service said in a statement that a Ukrainian military plane crashed in the Zhukhivtsi region near Kyiv, killing 5 people.
Ukraine had announced earlier that 50 Russian militants had been killed, 7 planes had been shot down, and 4 Russian tanks had been destroyed.
At dawn on Thursday, Russian President Vladimir Putin announced, in a televised statement, the launch of a military operation in the Donbass region, eastern Ukraine.
He accused what he called the "leading countries" in the North Atlantic Treaty Organization, "NATO", of supporting what he described as "the neo-Nazis in Ukraine".