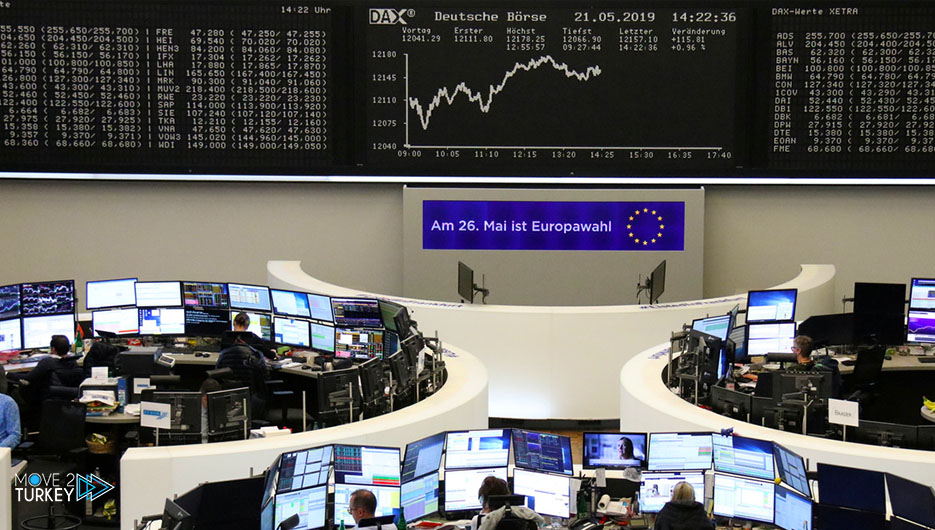 European stock indexes tumbled during early trading Thursday on the impact of Russia's military operation in Ukraine.
At dawn on Thursday, Russian President Vladimir Putin announced, in a televised statement, the launch of a military operation in the Donbas region, eastern Ukraine.
By the time (11:52 GMT), the benchmark Stoxx 600 index of European shares fell 3.57% to the level of 437.5 points.
The German "DAX" index plunged 675 points, equivalent to 4.6 percent, to record 13,960 points.
The British FTSE 100 index fell 2.91 percent to record 7,280 points, while the Italian "FTSE MPI" index fell 4.15 percent, equivalent to 1074 points, to record 24,885 points.
The French CAC index fell 302 points, or 4.45 percent, to 6,481 points.
Meanwhile, the Russian Stock Exchange fell 29.36 percent, or 905.8 points, to 2,178.8 points.