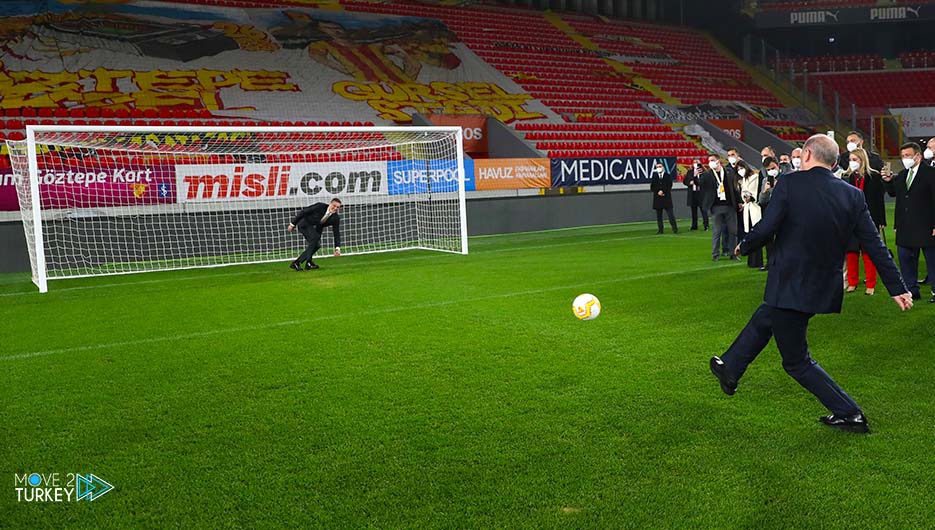 Turkish President Recep Tayyip Erdogan posted photos of himself taking a penalty through his personal Twitter account.
"We will not stop … we will continue scoring," Erdogan wrote.
The pictures were taken on Monday during the opening ceremony of the Gursel Aksel football stadium in Izmir, in western Turkey.
Albay AZalan, the AKP representative in Izmir, was inside the goal as Erdogan scored a penalty kick.
It is worth noting that Erdogan previously played for Kasim Pasa, which is the name of the district in Istanbul where Erdogan was born.