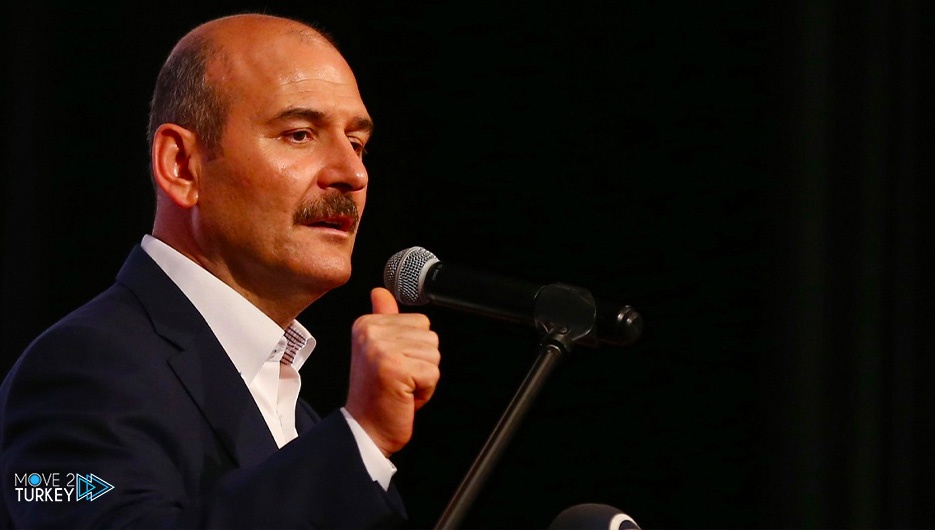 Turkish Interior Minister Suleiman Soylu said, commenting on the rescue of a Yemeni immigrant off the coast of Aydin, in the west of the country.
The European Union and the European Border and Coast Guard Agency "Frontex" are increasing their contribution to this crime against humanity day by day.
Soylu said in a blog post on his social media accounts on Thursday that another episode of the struggle for survival was witnessed in the Aegean Sea.
He added: "Officials are irresponsible, and Europe, which has set aside its conscience, continues to watch.
The European Union and the European Border and Coast Guard Agency (Frontex), who have buried their heads in the sand, are becoming more and more involved in this crime against humanity by the day.
On February 8, two Yemeni migrants requested assistance to rescue a woman stranded in a hard-to-reach area off the coast of Gosh Adasi in the western state of Aydin.
The Turkish Coast Guard teams went to rescue the immigrant, who also holds Yemeni citizenship, as she had suffered a foot injury.
The two migrants said they were a group of 20 people on a rubber boat off the island of Sesam (Samos) when they were intercepted by the Greek coast guard.
They panicked, causing their boat to crash into rocks, injuring an immigrant.
They explained that the Greek guard arrested 17 migrants, and 3 managed to escape and enter the island.
The two migrants indicated that the Greek security forces confiscated their belongings and put them on a boat and threw them in an area near Turkish territorial waters without lifejackets.
Two irregular migrants from Yemen who came to the Dibburun gendarmerie station in the Kusadasi district of Aydin requested assistance by reporting the presence of an irregular migrant on the beach and a woman injured in the foot.
Accordingly, the injured woman who was rescued from a place inaccessible by the assigned Coast Guard boat was handed over to 112 Health Emergency Ambulance Personnel in Kusadasi.
Irregular immigrants of Yemeni nationality who reported to the gendarmerie saw that there was a group of 20 people in inflatable boats in front of the island of Samos.
After seeing the Greek coast guard boat in front of Samos, they panicked and crashed into the vessel.
Meanwhile, one immigrant was injured in the foot, and Greek teams caught 17 irregular migrants.
The other three escaped, and he explained that he went to Samos and arrived at the hospital.
The migrant who said that although one of the migrants sustained a deep cut to his foot, they were blindfolded and handcuffed by the police without treatment.
They were beaten, their valuables were taken, they were put on a boat and thrown into the sea without a life jacket at a point near Turkish territorial waters, and it was reported that they went to the police station and asked for help.