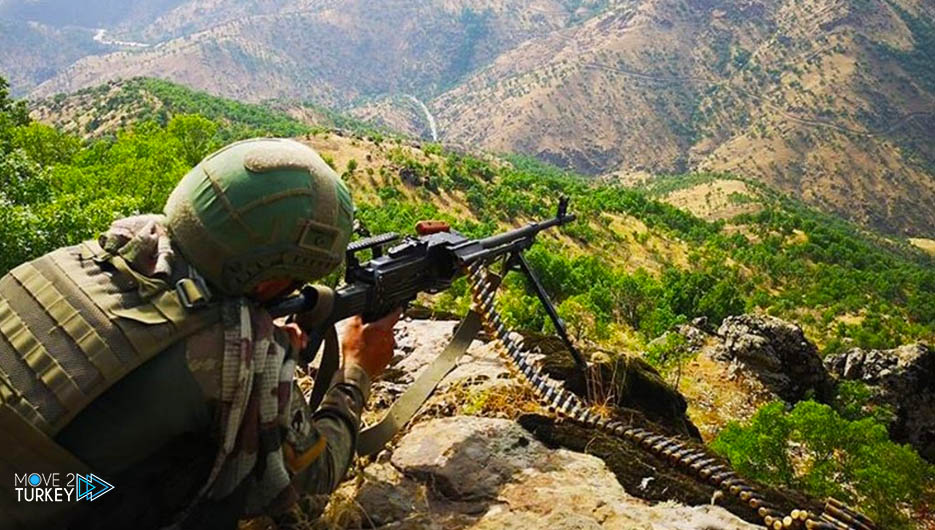 Security sources said on Wednesday that the Turkish intelligence service has neutralized 6 terrorists belonging to the "PKK" organization in northern Iraq.
The sources said that the neutralization of the terrorists took place in two separate operations.
She pointed out that 4 of the terrorists were neutralized in the Gara region and two in the Qandil region in northern Iraq.