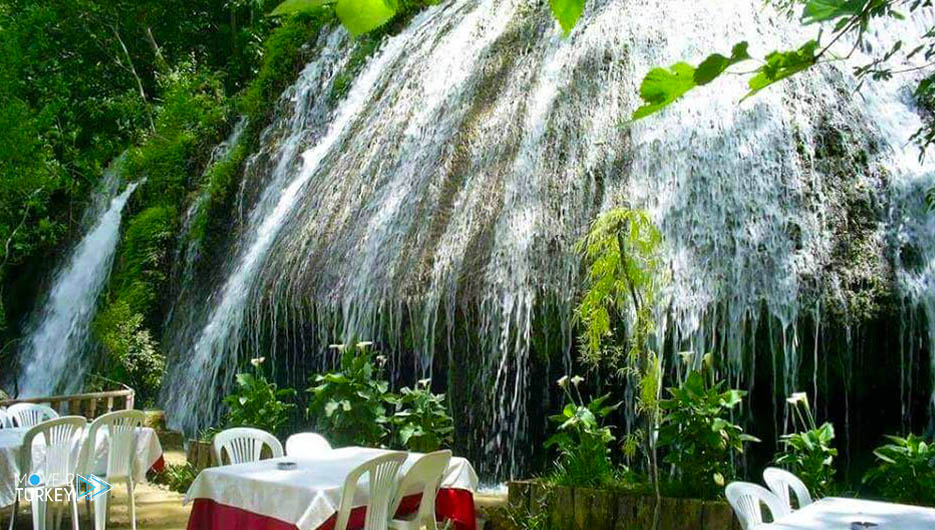 Harbiya Falls in Hatay, southern Turkey, attracts those fleeing the summer heat and lovers of nature and vegetables.
The waterfalls located in the district of "Dafna" of the city of Antakya have recently witnessed an increase in the number of people coming to them due to the high temperatures in the region, which exceeded 30 degrees Celsius.
According to Greek myths, the waterfalls of "Harbia" are the tears of "Dafna", the Queen of Waters.
In addition to its historical importance, the Harbiya Falls attract visitors with its greenery and natural beauty, as it is visited by photography enthusiasts and hikers.
Hagan Boyaji, head of the Hatay Tourism Association, said that Harbiya Waterfalls are among the city's most important tourist destinations.
He added that the Shallalat area receives local and foreign visitors daily, some of whom go to it in order to escape from the heat, while others visit it for its historical importance and natural beauty.
In turn, Emine Sunmaz said that she came to Harbiye Falls from Adana to escape the summer heat.
She expressed her admiration for the natural beauty of the falls.