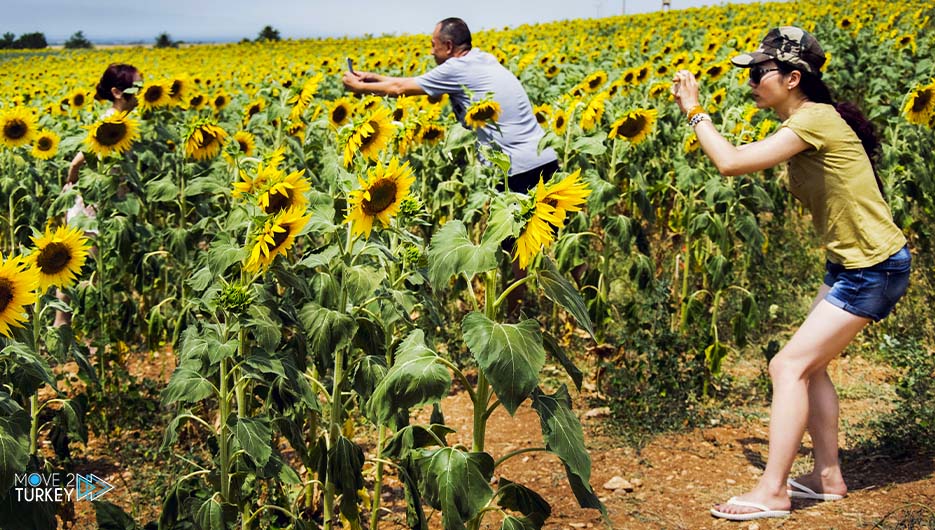 The "sunflower" fields in the southwestern province of Burdur attract photography enthusiasts, both amateurs and professionals.
Fields dotted with yellow sunflowers create natural studios that entice photographers to take great pictures.
and Öztürk Sarıca, who launched an initiative with a number of farmers to increase rainfed agriculture in the vicinity of Lake Burdur.
Sarija and the rest of the farmers have been growing many medicinal plants, foremost of which is lavender, in the Yeşil Ufa district of Burdur for 17 years.
He explained that after learning about the growth of sunflowers through rain-fed agriculture in the area, they decided this year to plant them.
He pointed out that they planted sunflowers on about a thousand dunums in the district, so that the yellow fields constitute a new tourist destination, in addition to the purple fields planted with lavender, which attract photography enthusiasts.
For his part, the head of the Photographic Artists Association in the state of Isparta said that he came with a number of the association's members to take pictures in the dazzling fields of sunflowers.
Meanwhile, retired Muhammad Kitabji noted that the fields of sunflowers bring happiness and psychological comfort