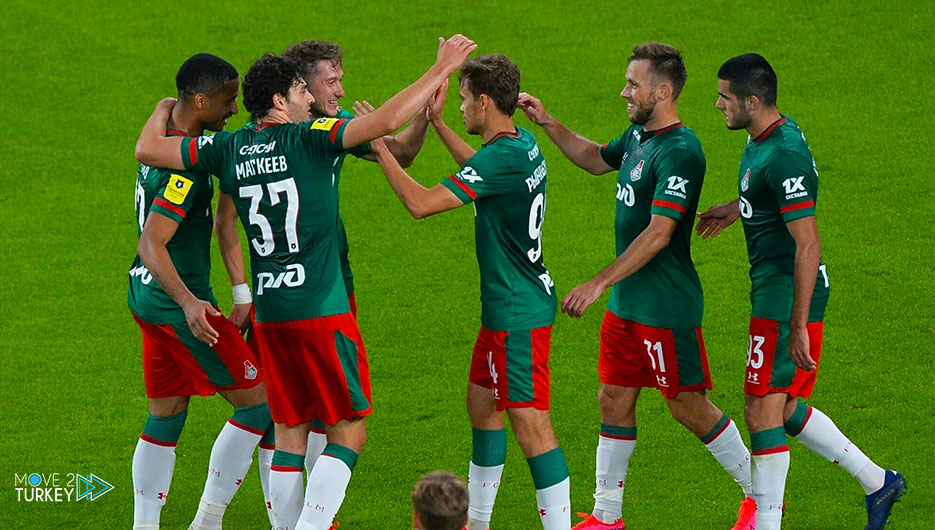 Turkey's Galatasaray tied 1-1 with Russia's Lokomotiv on Thursday in Group E of the European Football League "Europa League".
Galatasaray made a good first half, ending it with a goal that came in the 43rd minute from a ball received by Algerian Sofiane Feghouli outside the opponent's penalty area, which he prepared for himself and hit the corner away from the Russian goalkeeper.
In the second half, Galatasaray kept things under control and sought to score again.
However, Lokomotiv took advantage of one of his few chances and adjusted the result with a goal scored by substitute Francois Kamano in the 73rd minute, amid poor coverage by the homeowners' defense.
Galatasaray was close to regaining progress on more than one occasion after the entry of the Egyptian Mustafa Muhammad.
Which activated the team's offensive line, and contributed to creating many opportunities that nullified the Lokomotiv defense.
Despite its stumble, Galatasaray maintained its position at the top of the standings with 8 points, while Lokomotiv's chances of qualifying for the next round are very weak, as the Russian team is still in last place with only two points.
Galatasaray is awaiting the outcome of the other match in which Lazio will host Olympique Marseille at its home.
The victory of the Italian team will largely mean the guarantee of the Turkish team the ticket to the round of 32.
Lazio is second with 4 points, and Marseille comes third with 3 points.