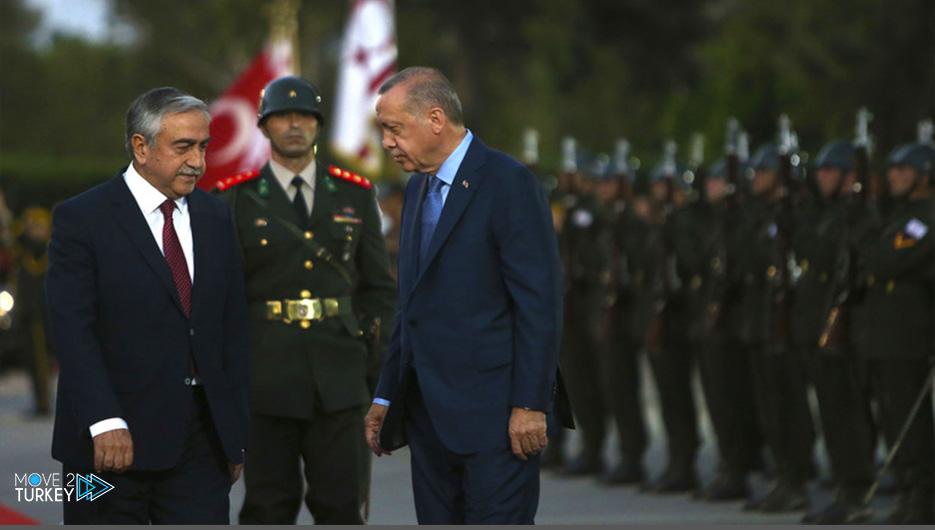 The President of the Turkish Republic of Northern Cyprus, Arsene Tatar, praised his Turkish counterpart Recep Tayyip Erdogan's speech at the United Nations General Assembly.
In a statement on Wednesday, Tatar said Erdogan had become "our voice and our strength" through the messages he addressed on Cyprus in his speech on Tuesday to the United Nations General Assembly.
Tatar expressed his thanks to President Erdogan for his solidarity with Turkish Cyprus and for the messages he sent through his speech at the United Nations.
He stressed that Erdogan's proposal to find a just, comprehensive, and lasting solution to the Cyprus issue is a realistic and feasible approach.
Tatars also criticized the United Nations for allowing the Greek Cyprus to speak in its corridors without allowing the same for the Turkish Cyprus, despite its recognition of the existence of two peoples on the island of Cyprus.
In his speech on Tuesday before the United Nations General Assembly, Erdogan stressed the need for the Turkish Cypriot north to gain sovereign equality and equal international recognition for a solution on the island.
Erdogan stressed his country's support for the vision of the new solution proposed by the Turkish Cypriots, calling on the international community to evaluate the views of the Turkish Cypriot people with an open mind and without prejudice.
Cyprus has suffered since 1974, a division between two parts, Turkey in the north and Rome in the south, and in 2004, the Greek Cypriots rejected a plan presented by the United Nations to unite the two parts of the island.
Since the collapse of the UN-sponsored Cyprus reunification talks in Switzerland in July 2017, no formal UN-brokered negotiations have taken place to settle the dispute on the island.