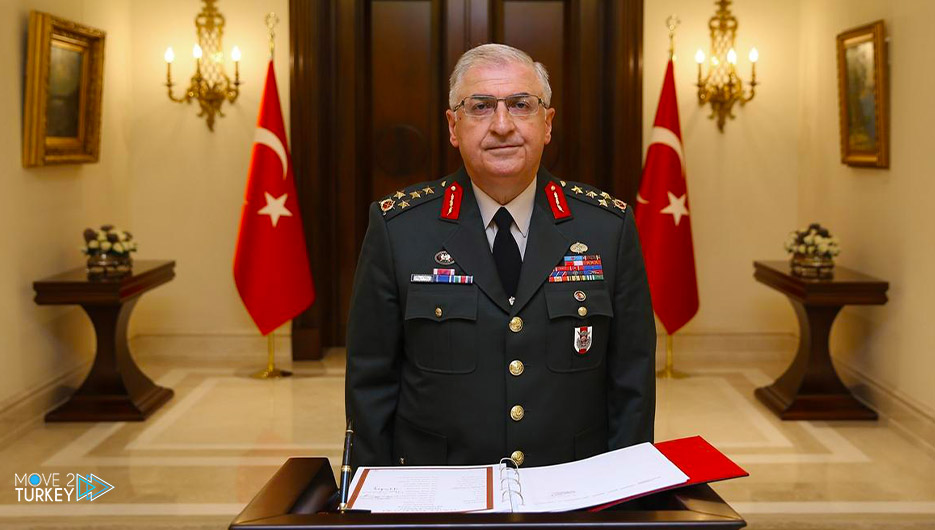 Turkish Chief of Staff Yasar Guler on Tuesday met with the Supreme Commander of the North Atlantic Treaty Organization (NATO) Transformation Command, Philip Lavigne, in the capital, Ankara.
Lavigne is visiting the Turkish capital at the official invitation of Guler, where he was received in a military ceremony.
After the reception ceremony, the two sides held a meeting at the Turkish General Staff headquarters. The two sides will also discuss military relations within NATO and regional and international developments.